Educational Attainment and Progress of Children in Need and Children in Care
This study investigates the educational trajectories, attainments and experiences of children in care and in need, including the perspectives of parents, pupils and professionals.
The educational attainment of children in care is generally lower than other pupils. This project investigates a new set of issues highlighted by our previous research (2015) and agreed with DfE, Ofsted, the Association of Directors of Children's Services (ADCS) and the National Association of Virtual School Heads (NAVSH). The overall research questions are: compared with all pupils, what are the educational trajectories, attainments and progress of children who are CIN/CIC at some stage of their schooling, and what are the associated factors? how can we account for children who succeed in their educational attainments at 16 years despite experiencing severe early adversity? and what are parents', pupils' and professionals' perspectives on the overall factors affecting educational progress for CIN and CIC, including the impact of family resources, educational and social work support or their absence?
The study uses a mixed methods approach. Quantitative analysis is used to track the care and educational histories of a group of children in England who began key stage 1 (started school) in 2006-2007 through to key stage 4 GCSEs in 2016-2017. To do this, we use the National Pupil Database (NPD) and annual datasets on children in need and children in care. Interviews are also conducted with children in care and children in need, their parents/carers, social workers and teachers, and Virtual School Heads to allow us to understand how children and families experience barriers and enablers to educational progress.
Our previous research (2015) examined this problem quantitatively, by looking at all pupils in England who took their GCSEs in 2013, and qualitatively, by interviewing young people in care about their educational experiences.
This is a joint project with the University of Bristol. External project members include Professor David Berridge (PI, School for Policy Studies, University of Bristol) and Dr Eleanor Staples (Senior Research Associate, University of Bristol).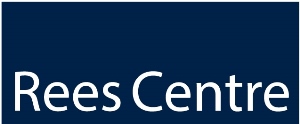 More information: www.nuffieldfoundation.org/educational-attainment-children-need-children-care