Kit Double, Joshua McGrane, Jamie Stiff and Therese N. Hopfenbeck have published an article in the British Educational Research Journal entitled "The importance of early phonics improvements for predicting later reading comprehension".
The article builds upon the centre's work for PIRLS 2016, and investigates how student performance on the year 1 phonics screening check in England predicts their performance in the key stage 1 reading assessment the following year, as well as in the PIRLS reading comprehension test four years later. The article explores the benefits of early interventions and further checks of phonics skills on improving later reading comprehension outcomes, particularly for students who fail to meet the 'expected standard' in the initial phonics screening check.
To view the full article in the British Educational Research Journal, please click here.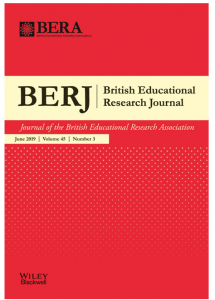 OUCEA won a competitive grant to investigate the effect of the International Baccalaureate's Diploma Programme on the development of critical thinking.
The twelve-month project entitled 'The effect of the Diploma Programme on Critical Thinking: An international multisite evaluation' is funded by the International Baccalaureate Office (IBO). The project will gather and analyse empirical evidence of critical thinking skills of students in DP and non-DP schools in Australia, England and Norway.
For more information, visit the project's webpage. 
Professor Anil Kanjee from Tshwane University of Technology, South Africa is visiting OUCEA for the term.
As co-investigator of the AFLA project Anil will be working with Principal Investigator Dr Therese Hopfenbeck and her team on the last stages of the four-year research cooperation.
Anil welcomes any questions about his work and is looking forward to his time in Oxford.
On 15th May Prof Jo-Anne Baird shared the findings of her latest research on GCSE reforms in the Tes Podagogy podcast, which you can listen to here.
In the 25 minute podcast episode Jo-Anne spoke about the results of the Ofqual- OUCEA joint research project Examination Reform:Impact of Linear and Modular Examinations at GCSE.
More information about the project can be found here.
A three-year joint research project between exam regulator Ofqual and OUCEA on the impact of modular and linear exam structures at GCSE UK culminated this week in the publication of a final report.
The project team consisted of Prof Jo-Anne Baird, Dr Daniel Caro, Dr Victoria Elliott, Dr Yasmine El Masri, Dr Jenni Ingram, Dr Anne Pinot de Moira and Ashmita Randhawa from the Oxford University Department of Education, Dr Michelle Meadows, Dr Caroline Morin, and Dr Rachel Taylor from Ofqual and Dr Tina Isaacs  and Prof Gordon Stobart from UCL Institute of Education.
The research considers whether change in the structure of GCSE exams has affected standards, fairness, teaching and learning practices, cost, and students themselves. The researchers conclude from the range of evidence gathered that in the current educational context, linear exams – taken at the end of a course – are more suitable at GCSE than modular exams.
Teachers and education leaders discussed the findings at an event in London this week that aims to further our understanding of the effect of assessment structure and policy on students in England.
The report received wide coverage on TES and Schools Week.
For an extended summary of the report see the project's website.
OUCEA welcomed back the students on the new Msc Educational Assessment course last week for the first core module; Assessment Issues and Practice – History, Policy, Standards, Validity, Reliability.
This first module introduced students to the fundamentals of educational assessment, to the history of psychological and educational testing and to assessment paradigms and their relationships with learning theories.
 The first optional module, Teacher Assessment followed this week.  This optional module introduces students to key concepts in teacher assessment, such as summative and formative assessment, also known as assessment of and for learning. It focuses upon teachers' beliefs about assessment and learning and its implications for classroom practice, teacher pedagogy and students' learning.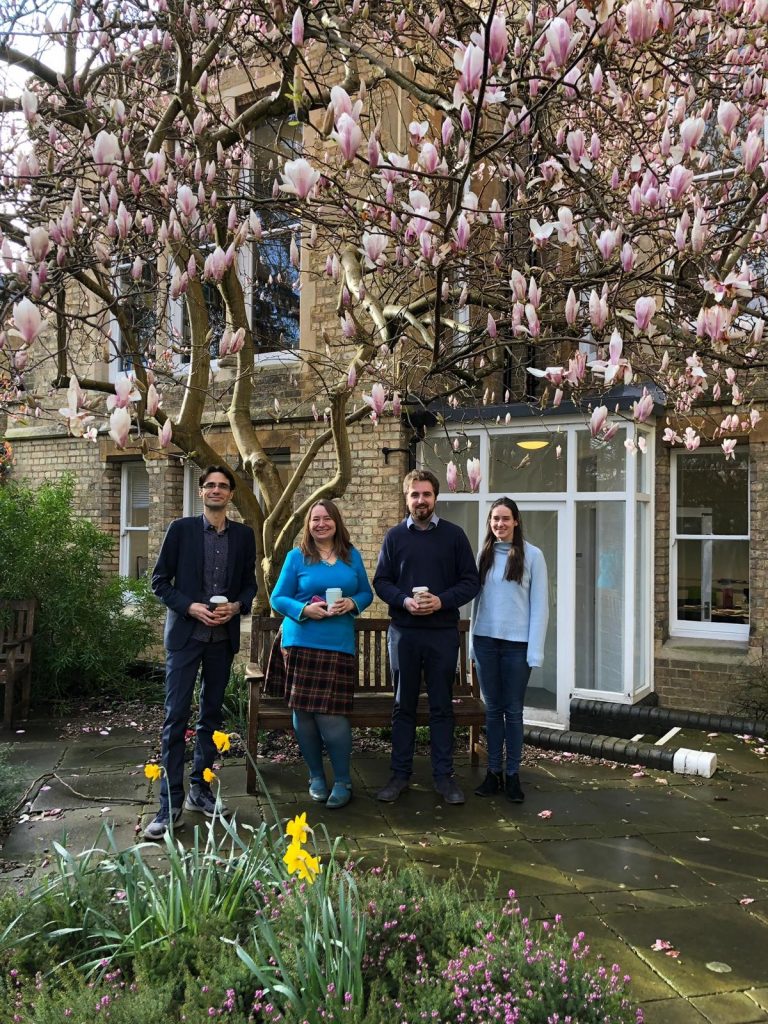 Applications for the MSc in Educational Assessment entry in 2019/20 are still being accepted. If you would like further information or to begin your application, please visit the Department of Education's website by clicking the photo below.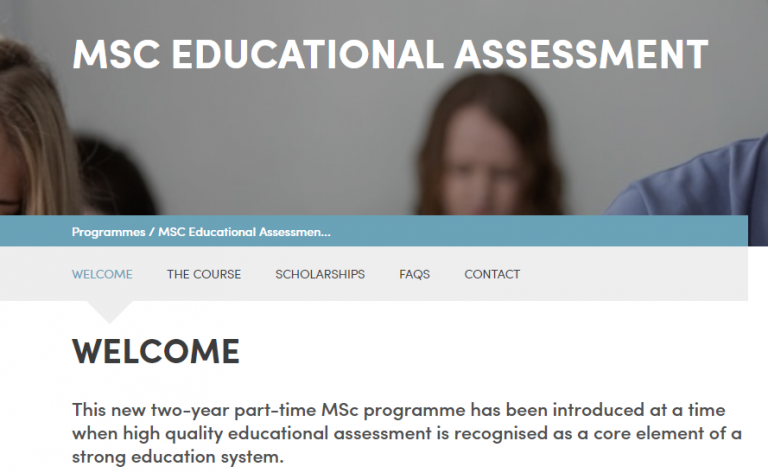 The first issue of Assessment in Education: Principles, Policy & Practice for 2019 is out now: https://www.tandfonline.com/toc/caie20/current
Four published articles look at writing assessment from different perspectives with the focus on writing assessment, comparative judgement and students' evaluative expertise.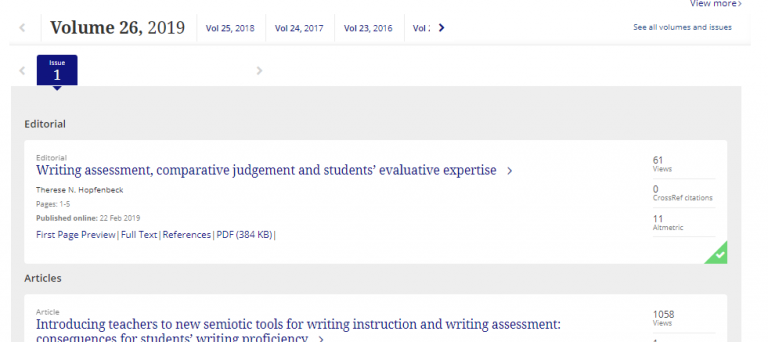 As part of the department's 100th Anniversary celebrations a special public seminar series, Student Access to University, has been convened by Professor Simon Marginson and Professor Jo-Anne Baird.
The series aims to encourage public discussion and move access forward by bringing a research-based treatment to it.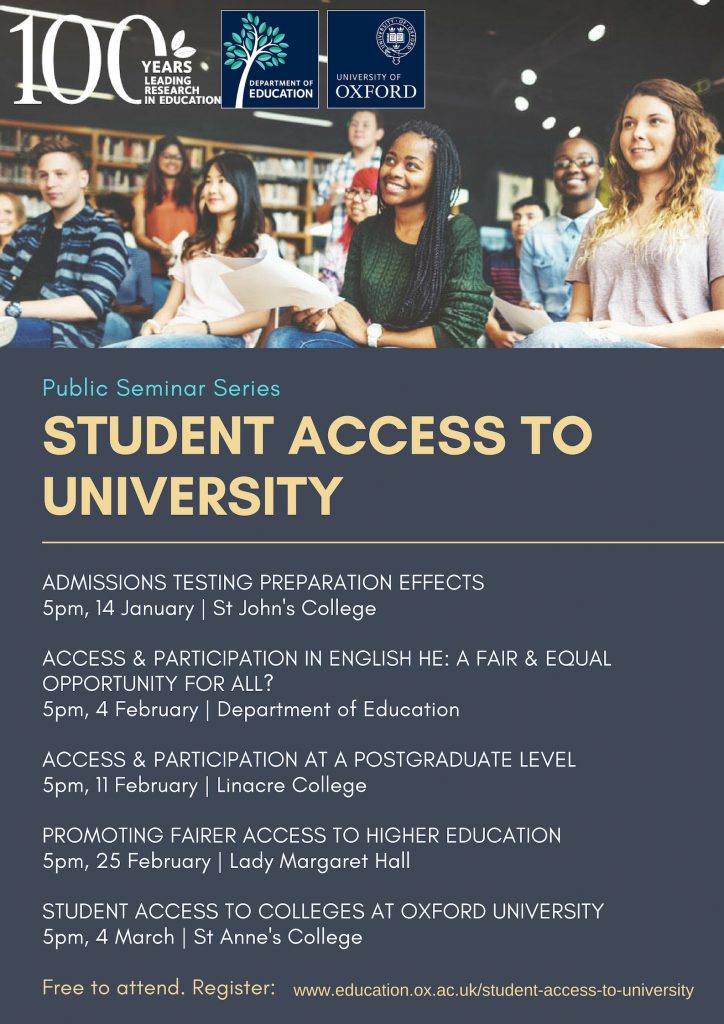 The first event is Monday 14th January at St John's College Oxford. Deatils of all 5 seminars in the series and information on how to register your attendance can be found here.
SEMINAR ABSTRACT
Selection to higher education typically includes the use of information about students' attainment, or predicted attainment, in school-leaving examinations such as A-levels .For selective universities and competitive undergraduate degree courses this information provides insufficient scope for discriminating between candidates, furthermore candidates are applying increasingly with qualifications from different international educational settings. To help provide a common point of reference across all candidates for a particular course, tests have been introduced as part of the admissions process in many courses at the University of Oxford. This project first explored the relationships between student characteristics and test performance with Oxford University admissions data before turning to study the effects of test preparation on TSA and BMAT for students applying to Oxford. How students prepare for admissions tests and whether this preparation has an impact on their performance in the test is an under-researched area.