The Department of Education's Students' Ongoing Research In Educational Studies (STORIES) Conference is an annual student-led conference which supports postgraduate students from around the globe in their ongoing research and fosters networking among students and faculty. This year, STORIES will take place as a two-day free, online event to be held on 14th & 15th of March 2022 (9:00-17:00 GMT).
With social twists, political turns, and medical breakthroughs, the past few years have irrevocably altered educational research. From COVID-19 to Black Lives Matter to the technological impacts of video conferencing on children in schools, never before has research, activism, or student-oriented pedagogy applied so extensively to teaching and learning. As researchers and students, we have each uniquely and personally been impacted by events that have influenced our simultaneously globalized and hyper-localized worlds, and we want to hear about it. From the way children develop language and identity to federal education laws, it is fitting that the STORIES theme this year is "Global and Communal Perspectives on Language, Educational Policy and Pedagogy."
Twitter: @storiesconf
Facebook: www.facebook.com/STORIESOxford
Instagram:@stories_conference
The CGHE Annual Conference will return for its seventh edition this year, online and free for all to attend. You can discover more on the dedicated conference website here.
Keynote speakers include Trish Greenhalgh, Professor of Primary Care Health Sciences at the University of Oxford, who will be presenting 'Science in the public eye: communicating and debating research findings in real time in a global public health crisis'. This year's Burton R. Clark Lecture on Higher Education will be given by Peter Scott, Emeritus Professor of Higher Education Studies, UCL on 'Sagas of contemporary higher education: foreground and hinterland'. There will be further keynotes from Adam Habib, Director of SOAS and Keri Facer, Professor of Educational & Social Futures, University of Bristol.
There will be panel discussions on 'The future of international student mobility', 'Broadening the epistemic agenda: widening Web of Science and Scopus, and beyond', 'Coloniality and racism in higher education', and 'It's about more than employability: Alternative views of higher education and the economy'.
There will also be updates from CGHE's various research projects and further presentations will be announced in the coming weeks.
Don't miss out, secure your place now!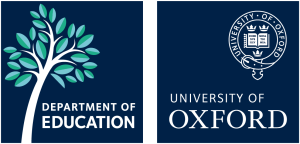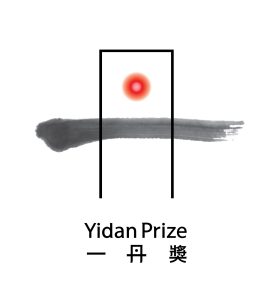 YIDAN PRIZE CONFERENCE SERIES: EUROPE 2021
SPEAKERS' BIOS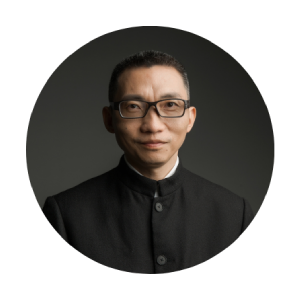 CHARLES CHEN YIDAN
Founder of the Yidan Prize
Dr Charles Chen Yidan established the Yidan Prize Foundation in 2016 with a mission to create a better world through education.
Dr Chen is recognized as the Father of Internet Philanthropy. In 1998, Dr Chen co-founded Tencent and was its Chief Administrative Officer. In 2007, led by Dr Chen, Tencent launched the Tencent Charity Foundation, the very first charity foundation in China's Internet industry. After leaving office in 2013, he served as the Lifetime Honorary Consultant of Tencent and the Honorary Chairman of Tencent Charity Foundation.
Apart from his charity work with the Tencent network, Dr Chen undertakes other education philanthropy. Dr Chen has dedicated himself to setting up Wuhan College, a pioneer of non-profit private universities in China. He was the top philanthropist in 2017 Forbes China Philanthropist list. In 2018, Dr Chen donated his Tencent shares to set up a charitable trust, focusing on furthering the development of education.
Dr Chen obtained a bachelor's degree in Applied Chemistry from Shenzhen University in 1993, a master's degree in Economic Law from Nanjing University in 1996 and a doctor of business administration degree from the Singapore Management University in 2019. He served as a visiting scholar of Stanford Law School in 2014 and was conferred the degree of Doctor of Humanities (honoris causa) of The Hong Kong Polytechnic University in 2017.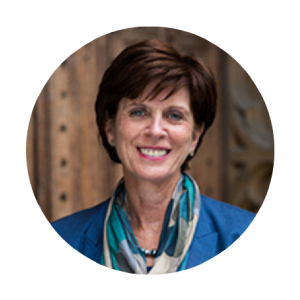 PROF. LOUISE RICHARDSON
AAS ACSS FRSE RIIA
Vice Chancellor of the
University of Oxford
Professor Louise Richardson is Vice-Chancellor of the University of Oxford. She was previously Principal and Vice-Chancellor of the University of St Andrews.
A native of Ireland, she studied history in Trinity College, Dublin before gaining her PhD at Harvard University where she spent twenty years on the faculty of the Harvard Government Department and latterly as Executive Dean of the Radcliffe Institute for Advanced Study. She currently sits on the boards of the Carnegie Corporation of New York, the Booker Prize Foundation and numerous other charities.
A political scientist by training, Professor Richardson is recognised internationally as an expert on terrorism and counter-terrorism. Her publications include Democracy and Counterterrorism: Lessons from the Past (2007), What Terrorists Want: Understanding the Enemy, Containing the Threat (2006), The Roots of Terrorism (2006), and When Allies Differ (1996). She has written numerous articles on international terrorism, British foreign and defence policy, security institutions, and international relations, lectured to public, professional, media and education groups and served on editorial boards for several journals and presses.
Professor Richardson's awards include the Sumner Prize for work towards the prevention of war and the establishment of universal peace and honorary doctorates from the Universities of Aberdeen, Edinburgh and St Andrews in Scotland; Trinity College Dublin and Queen's College Belfast in Ireland; Moscow State Institute of International Relations (MGIMO) in Russia; Notre Dame University in the USA and the University of the West Indies. She is a member of the American Academy of Arts and Sciences, the American Philosophical Society, the Academy of Social Sciences in the United Kingdom, an Honorary Member of the Royal Irish Academy and a Fellow of the Royal Society of Edinburgh.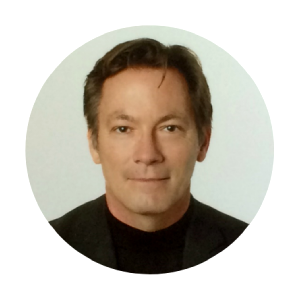 DR. SOBHI TAWIL
Director,
Future of Learning
and Innovation Team,
UNESCO
Sobhi Tawil is Director of the Future of Learning and Innovation Team at UNESCO and leads the Futures of Education initiative–an ambitious attempt to reflect on and generate debate on how education might need to be re-thought in a world of increasing complexity, uncertainty, and precarity. During his UNESCO career, Sobhi Tawil  also headed the Education 2030 Partnerships, Cooperation and Research Team(Paris),the Education Program for the Maghreb (Rabat), and the Capacity Building Program for Curriculum Development at the International Bureau of Education (Geneva). Prior to joining UNESCO, Sobhi Tawil worked with diverse institutions and organizations, including the International Committee of the Red Cross (ICRC), the Graduate Institute for International and Development Studies (Geneva), the Network for Education Policy Research Review (NORRAG), and the International Institute for Higher Education (Rabat).
Dr Tawil holds a PhD in Education and Development from the Graduate Institute for International and Development Studies (Geneva), and a Masters in Comparative Education from the Faculty of Psychology and Education at the University of Geneva.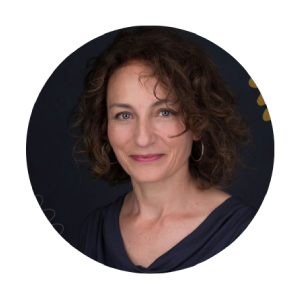 MS. LUCY LAKE
Chief Executive Officer, CAMFED
Yidan Prize for Education Development Laureate 2020
Member of the Yidan Council of Luminaries
Ms Lucy Lake is the Chief Executive Officer of CAMFED and has pioneered strategies to increase school retention and learning among marginalized girls, benefitting over six million young people.
People often talk about girls' education in terms of secondary benefits: lower birth rates, better family health. But as leaders of CAMFED – the Campaign for Female Education – Lucy and fellow luminary Angeline Murimirwa know it's about much more than that. Girls' education is the foundation of social justice.
CAMFED evolved from a scholarship program launched by Ann Cotton in Zimbabwe in the early 1990s, which challenged the received wisdom of the time: that families didn't want their girls in school. "We set out to prove that if you took poverty out of the equation, girls would be in school alongside boys," says Lucy.
Since proving just that, they've since launched the 157,000-member strong CAMFED Association, supporting girls on their educational journey post-graduation, and mentoring young women to address big challenges in their societies. And they've expanded their work into Ghana, Malawi, Tanzania and Zambia.
CAMFED also brings data, evidence, and research findings directly from communities where they work. When they meet with policymakers, they use that data to enfranchise communities and reinforce government accountability to every marginalized girl. "Enfranchisement within communities in relation to the school system ultimately creates the context for girls to succeed," says Lucy. CAMFED's model means solutions are local, cost effective, and supported from many angles – it's easy for ministries of education to move from resistance to champions.
Lucy sees the council's potential for challenging more outmoded and unfair beliefs and practices in education systems around the world. As she puts it: "everyone in the group has demonstrated how they think differently, and that there's an opportunity to move away from some of the more traditional models of education."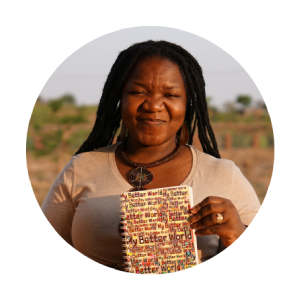 MS. ANGELINE MURIMIRWA
Executive Director Africa, CAMFED
Yidan Prize for Education Development Laureate 2020
Member of the Yidan Council of Luminaries
Ms Angeline Murimirwa is CAMFED's Executive Director – Africa. She is uniquely positioned to bring the expertise of young women once excluded from education to inform policy and strategy at every level.
Together with Lucy Lake, Angeline is part of the first team to become Yidan Prize laureates. She's also a beneficiary of the organization she now helps lead, having been among the first Zimbabwean girls to get a CAMFED scholarship.
Her experience was bittersweet. When she came top in her primary school class, she cried – not out of happiness, but overwhelm: her family couldn't afford to support her through secondary school.
CAMFED helped shoulder that financial burden, and Angeline bonded with 20 other girls with a similar experience. Next, the organization started bringing scholars together at national events to build a stronger network in what would eventually become the CAMFED Association.
"If one girl drops out, we raise hell and turn every stone until we understand everything that is happening," says Angeline, adding that "putting the child at the center was a rude shock for most government systems we work with." With more than 157,000 members in the Association, CAMFED has helped women exercise their agency at all levels of society, from village communities to inter-ministerial committees, bringing the perspective of the most marginalized to the table. "It's the sense of purpose that makes it what it is," says Angeline.
Angeline also knows the impact of being a decision-maker who has experienced marginalization. "I dream of a time when more women are occupying leadership positions…when there are more decision makers who understand intimately and personally what it means to be marginalized… they are not co-opted. They are equal participants in decision making, meaning there is inherent understanding from the top."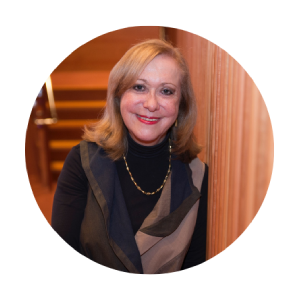 MS. VICKY COLBERT
Founder and Director,
Fundación Escuela Nueva (FEN)
Yidan Prize for Education Development Laureate 2017
Member of the Yidan Council of Luminaries
Ms Vicky Colbert is founder and executive director of Fundación Escuela Nueva. The education model she espouses has benefited students in more than 20,000 rural schools in Colombia, and has been adopted in 19 countries.
Escuela Nueva was built on Vicky's twin beliefs: vulnerable children have a right to quality education, and quality education for all is the best way to solve inequality. Her work has demonstrated – first in Colombia, now around the globe – that with the proper support, even small rural schools can create active and personalized learning.
Successful education, she believes, isn't just about language and math, but social and emotional skills: self-esteem, cooperative learning and peaceful behavior. "We need to balance the heart and the mind."
It all starts with the people in the schools. For years, she says, policy makers focused on improving education through administration and management. But the real way to strengthen education systems, Vicky believes, is using teachers and students as the "agents of change", and the schools as the unit of change.
Vicky focuses on the ideas of great education thinkers like John Dewy, Maria Montessori and Lev Vygotsky, among others – but in a practical, cost effective and replicable way. These thinkers highlighted the relationship between learning processes, citizenship and democracy.
Escuela Nueva trains teachers using the same methods they'll use with their students. They visit demonstration schools to see Escuela Nueva in action – and to see that change is within reach. And then there's ongoing support for them through teachers' learning circles.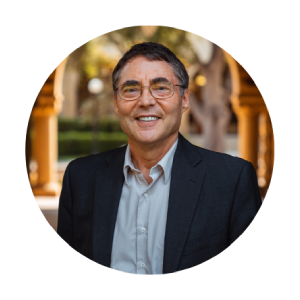 PROF. CARL WIEMAN
Professor of Physics and Graduate School of Education and DRC Chair
Stanford University
Yidan Prize for Education Research Laureate 2020
Member of the Yidan Council of Luminaries
Professor Carl Wieman is a pioneer of the use of new pedagogies in STEM education on college-level science teaching. His work has transformed the way STEM education is taught in major universities around the world.
As a Nobel Prize laureate, Carl doesn't just think about physics; he thinks about how people learn to think like physicists. He's noticed problems in the career path: academic performance isn't a good indicator of how a student will fare as a practicing physicist. And what's often misidentified as science talent actually is just a reflection of the quality of someone's education. Carl believes we should teach students how to make good decisions – like experts do.
"Learning to use certain knowledge and reasoning processes to make decisions, that's what good education is fundamentally about – learning to make better decisions in your life."
Carl believes we can improve teaching by taking a scientific approach. And he's demonstrating that in his research. In one study, he found that students retained only 10% of information from physics lectures after 15 minutes. Then he applied the learning principles he'd uncovered in his research: working collaboratively, making decisions, solving problems and taking feedback. Afterwards, students retained 90% of the information after two days – as well as more than doubling their conceptual understanding and improving their outlook on physics and problem solving.
He also thinks that we should challenge the belief systems of university professors. Professors tend to sort students into those they believe have more talent and less talent, even in the most select universities. But what if they believed every student could be successful when given the right kinds of educational opportunities?
"Effective teaching is a science, just like medicine. Students are all human beings. They all have the same basic biology and so learn fundamentally the same way. A doctor can't just say: I'm not going to try and cure that person because I don't think they have the right biological talent to get well.  Teachers should not do this either. " For Carl, we need to focus on how students learn, and which practices most effectively support the success of all.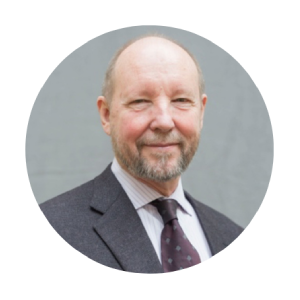 PROF. LARRY HEDGES
Chairman of the Department of Statistics,
Northwestern University
Yidan Prize for Education Research Laureate 2018
Member of the Yidan Council of Luminaries
Professor Larry Hedges is one of the most influential applied statisticians in the world. With so many education studies around (often coming to contradictory conclusions), it can be difficult for policymakers to act on the evidence in front of them. Larry's methods give these policymakers tools to sort through the studies and understand what works.
More generally, Larry's goal is to help transform the loose-knit study of education into a more rigorous science – one that accumulates, interprets and applies knowledge through testing. Using that approach, he's known for shedding new light on subjects likes class size and school funding.
Larry sees three ways to strengthen educational research: creating rigorous methods for research; training researchers; and improving how research findings are shared.
He compares this the movement for evidence-based medicine – when double-blind, randomized control trials and systematic reviews were established. Could similar methodological standards help educational researchers improve the reliability and generalizability of their work – and fuel change in the classroom, too?
Larry supports Donald Campbell's vision of an "experimenting society". Rather than rolling out the thing that's going to change the world at once, test programs in a few places, see if they work and under what conditions, make improvements, and learn "how to do these things that you've never done before."
He also notes that wealthy countries have the resources to help deal with the challenges of education in poorer countries, but they need the political will. They need to understand that it's not about altruism, but fixing (instead of exacerbating) inequality. After all, the biggest challenges we face today are global: just look at climate change.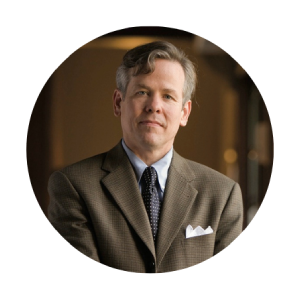 PROF. THOMAS KANE
Walter H. Gale Professor of Education,
Harvard Graduate School of Education
Member of the Yidan Council of Luminaries
Professor Thomas Kane is an economist and Walter H. Gale Professor of Education at the Harvard Graduate School of Education. His research has greatly influenced policymaking on a vast number of education policy topics.
The instructional choices teachers make—rather than curriculum or class size—is the primary driver of student learning.  For at least four decades, researchers have documented large differences in student achievement gains in different teachers' classrooms.   And, yet, teaching has been viewed as an "art", beyond the realm of science.  As a result, we know surprisingly little about the relationship between specific teaching practices and student learning gains.
With the support of the Bill & Melinda Gates Foundation, Thomas led the Measures of Effective Teaching Project (MET) to lay the foundation for a science of teaching.  The MET project collected videos of 3,000 teachers at work in the classroom. From this pool, they identified the teachers and teaching practices associated with the largest gains in student achievement. After measuring differences in teaching practice, they randomly assigned teachers to different groups of students to see if the relationships were causal.
Sure enough, the most effective teachers in the first year also had students performing better than average in the second year.
"Some will say great teaching is an 'art,' not science. It's certainly true that individual teachers find unique ways to motivate and inspire students… Nevertheless, we showed that it's still possible to describe and measure general principles underlying effective teaching practice. That's essential, because in order to improve student achievement on a broad scale, we need to incorporate those principles into teacher training and teacher feedback. The MET project was just a start: we need to keep pushing our understanding of what makes for effective teaching."
For Thomas, the greatest challenge in education is that we don't systematically evaluate reform proposals on a small scale before rolling them out broadly.  Just as we cannot always predict how pharmaceuticals will affect the human body, the ways students learn – and the ways teachers change their teaching – are too complicated to anticipate every obstacle and side effect. He thinks the key is in creating a research infrastructure to support widespread, continuous trials of reform ideas: "the first education system that can test many ideas at once and scale up the ones that work – that system will outpace all the others."   They will also more quickly shed those ineffective practices that linger because of tradition or conventional wisdom.
Thomas supports the idea of a three-way partnership between education authorities like school districts, researchers, and non-profits – getting together to share evidence, training and materials.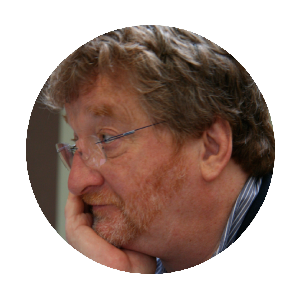 PROF. HARRY DANIELS
Professor of Education,
Department of Education, University of Oxford
Harry Daniels is Professor of Education, and Governing Body Fellow of Green Templeton College. His current research interests are in school design and exclusion from school. He is interested in sociocultural and activity theory and Bernsteinian theory.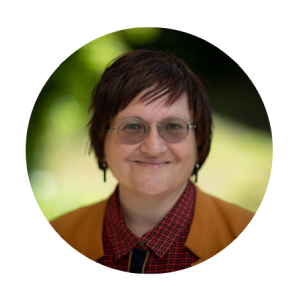 PROF. SIBEL ERDURAN
Director of Research &
Professor of Science Education,
Department of Education, University of Oxford
Sibel Erduran is a Professor of Science Education, Director of Research in the Department of Education and Fellow of St Cross College at University of Oxford. She also holds a Professor II post at University of Oslo, Norway. She is the President of the European Science Education Research Association and Editor-in-Chief of Science & Education. Previously she was the Director of EPI-STEM: National Centre for STEM Education in Ireland.
Her research interests focus on the applications in science education of epistemic perspectives on science in general and in chemistry in particular. Her work on argumentation has received awards from NARST and EASE. More recently, Sibel has written extensively on how public responses to the pandemic highlight the need for improved science education.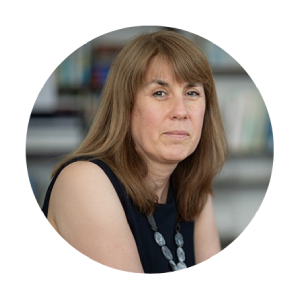 PROF. JO-ANNE BAIRD
Director of the Department of Education,
University of Oxford
Professor Jo-Anne Baird Jo-Anne is Director of the Department of Education, University of Oxford. Her research interests are in educational assessment, examination standards, marking and assessment design. She is a member of Ofqual's Standing Advisory Group and Chair of AQA's Research Committee. She advises governments and international bodies and was Standing Adviser on Education to the UK parliament's House of Commons Select Committee on Education. From 2013 to 2015 she was President of the Association for Educational Assessment–Europe, and has been Visiting Professor at the universities of Bergen and Queen's (Belfast). She has held academic posts at the Institute of Education, University of London and University of Bristol.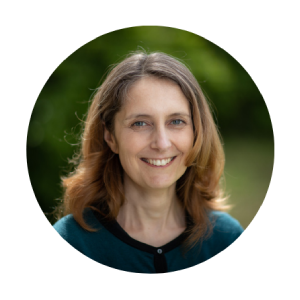 DR. REBECCA EYNON
Senior Research Fellow and
Associate Professor,
University of Oxford
Rebecca Eynon is a Professor of Education, the Internet and Society at the University of Oxford, where she holds a joint appointment between the Department of Education and the Oxford Internet Institute (OII). Rebecca is a Sociologist of Education, specialising in the relationships between social inequalities, learning and technology. Rebecca's current research (and forthcoming book with OUP) examines the ethical and social implications of the use of digital trace data in education.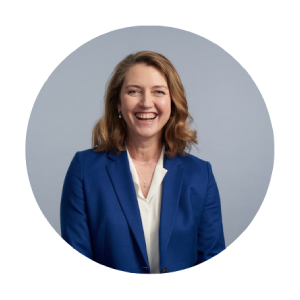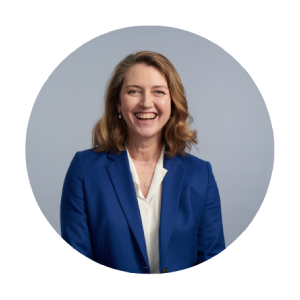 DR. SUSAN JAMES RELLY
Associate Head (Education), Social Sciences Division,
Director, SKOPE Research Centre,
Associate Professor, Department of Education,
University of Oxford
Susan completed a B.Ed in Queensland University of Technology, Australia, and read for a M.Sc in Comparative and International Education and a D.Phil in Education at the University of Oxford. Susan's entire career has been in education in various forms: she taught in secondary schools in Australia and England before starting her academic career.
Susan's area of research interest is in vocational education and training policy; apprenticeship and work based learning; social mobility and non-graduate occupations; and further education, teaching and learning.
---
Click here to return to the main conference page.
The CGHE annual conference returns for its sixth edition in 2021, taking place online as a virtual conference.
The conference sessions will take place over two half-days, starting on the afternoon of Tuesday 11 May 2021 from midday (GMT) until close, then on Wednesday 12 May 2021 from 9am to 2pm. The conference will open on the morning of Tuesday 11 May to allow for networking opportunities ahead of the formal sessions starting.
Details of speakers, keynotes and parallel sessions will be announced soon.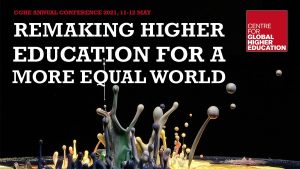 The Yidan Prize Conference Series: Europe 2021 will be held virtually in partnership with the Department of Education, University of Oxford.
This year's conference will focus on the overarching theme:
'What is innovation in education?'
The conference will honour the achievements of the Yidan Prize for Education Research Laureate 2020, Professor Carl Wieman, and the Yidan Prize for Education Development Laureates 2020, Ms Lucy Lake and Ms Angeline Murimirwa from CAMFED (Campaign for Female Education).
---
REGISTRATION IS NOW CLOSED.
Registration is now CLOSED; we have reached full capacity for this event.
We are sorry you missed out, but please do check back at the Yidan Prize Foundation and the Department of Education, University of Oxford's websites in two weeks. All the videos and fantastic content from our speakers will be made available through our website and social media channels.
If you have any questions, please do email us at yidan2021@education.ox.ac.uk
---
AGENDA
2:00 PM  Welcome
Dr. Charles CHEN Yidan, Founder of Yidan Prize
2:05PM   Opening Address
Prof. Louise Richardson, Vice-Chancellor, University of Oxford
2:25PM   Keynote
Dr. Sobhi Tawil, Director Future of Learning and Innovation, UNESCO
2:50PM   Break
3:00PM   Panel Discussion: How motivation affects behaviour – a human-centric approach
• Ms. Lucy Lake, CAMFED
• Ms. Angeline Murimirwa, CAMFED
• Ms. Vicky Colbert, FEN
• Prof. Harry Daniels, University of Oxford
• Dr. Susan James Relly, University of Oxford (moderator)
3:45PM   Q&A
4:00PM   Break
4:15PM    Panel Discussion: Innovating methods & systems, a scientific approach to improve teaching
Prof. Carl Wieman, Stanford University

Prof. Larry Hedges, Northwestern University

Prof. Thomas Kane, Harvard University

Prof. Sibel Erduran, University of Oxford
Dr. Susan James Relly, University of Oxford (moderator)
5:00PM  Q&A
5:15PM   Summary + Conclusions
Prof. Jo-Anne Baird, Director of the Department of Education, University of Oxford
To download a PDF of the Conference Agenda click on this link: Yidan Prize Agenda (PDF)
For Speakers' Bios, please click here. 
---
Please mark your calendars for this fantastic conference in 2021.
Enquiries: yidan2021@education.ox.ac.uk
Please note that all times listed above are in BST. For local times please visit the following website: bit.ly/yidanconftime 
2:00PM – 5:30PM (BST)
9:00PM-12:30AM (China)
9:00AM – 12.30PM (EDT)

Call for papers – now extended!
All proposals should be submitted by 5th March, 2021 . Proposals should be no more than 500 words. Accepted proposals will be notified by the end of March 2021.
This virtual conference is hosted by the Yidan Prize Foundation in partnership with the Department of Education, University of Oxford. It forms part of the Yidan Prize Conference Series. It aims to be forward-looking in its emphasis, focusing on what education will/can look like in the future. The conference themes are:
How will education be delivered in the future?
What are the skills young people need [in order] to pursue challenges they have?
The conference themes are intentionally broad to focus on the changing knowledge and skills needed for rapidly shifting global structures and how best education can deliver these for young people. Attention will also focus on how ideas and innovations could be used to support young people as part of the response to the global pandemic.
Five students with the strongest papers will be invited to join our Yidan Prize Summit and awards ceremony in Hong Kong this December, including flights and accommodation. They will also be invited to an exclusive meeting with the 2021 Yidan Prize laureates (to be announced in September).
Selected conference papers will be printed in an inaugural volume of a series of annual proceedings from the Yidan Prize Doctoral Conference.
Enquiries and Submissions: yidan2021@education.ox.ac.uk
Please ensure that your proposals are submitted to the e-mail above by the 5th March, 2021.
Please note that times are in BST.
This event has sadly been cancelled due to COVID. 
Are you a secondary school teacher in your first few years of teaching?  Come along to a day full of fresh ideas and research-informed CPD.
The programme will feature a choice of hands-on workshops and a poster session where practicing teachers will discuss their cutting-edge, subject-specific, classroom-based research.
The choice of workshops to update your knowledge of the latest educational research and its applicability in practice will include:
Preventing and de-escalating challenging behaviour
Developing students' questioning
Reducing workload through whole-class marking and feedback strategies
Teaching with objects
Embedding metacognition-enhancing strategies in classroom practice
Planning the next steps in your career
With a keynote speech from Dr Jason Todd: Using students' perspectives to inform pedagogy and curriculum design
TICKET DETAILS
Tickets: £30 (including lunch, refreshments and attendance certificate)
Come along and discover what our DPhil students and research staff have been working on around the Department in this year's Annual Poster Conference.
SEMINAR ROOM A
Language, Cognition and Development
Applied Linguistics
English Medium Instruction
Child Development and Learning
Rees Centre
Centre for Educational Assessment
SEMINAR ROOM B
Policy, Economy and Society
Comparative and International Education
SKOPE
Centre for Global Higher Education
Philosophy, Religion and Education
Qualitative Methods Hub
Quantitative Methods Hub
SEMINAR ROOM G/H
Knowledge, Pedagogy and Development
Learning and New Technologies
Subject Pedagogy
Sociocultural and Activity Theory
Teacher Education and Professional Learning
The Education Deanery
This conference is part of the EARLI and Johan Jacobs Foundation Emerging Fields Group (EFG) seminar series "The potential of biophysiology for understanding learning and teaching experiences" (BioL&T) organised by Lars-Erik Malmberg (Department of Education, University of Oxford, UK), Tim Mainhard (Utrecht University, The Netherlands), Eija Pakarinen (Univeristy of Jyväskylä, Finland), Lucia Mason, Sara Scrimin (Univeristy of Padova, Italy), Andrew Martin, and Joel Pearson (University of New South Wales, Australia).
The group welcome all to attend its second annual conference, which will held in Oxford and hosted by the Department of Education.
Register by 29 May to attend. Download the registration form here.
Preliminary Programme
09.30 Arrival and registration (tea/coffee)
10.00 Welcome
10.15 – 11.00 Keynote: Vincent van Hees (Measurement of physical activity and rest using R-package GGIR)
11.00 – 12.00 Keynote: Visajaani Salonen and Elina Ketonen (From raw biosignal data to user friendly data for experience sampling studies)
12.00 – 13.00 Lunch and poster presentations
13.00 – 14.30 Breakout groups around poster themes
14.30 – 15.00 Coffee/tea break
15.00 – 15.45 Keynote: Helen Dawes and Patrick Esser (Objective measurements of physical activity in adolesecnts – a recent UK example in ~10K students)
16.00 – 17.00 Discussions/additional commentary/short talks
17.00 – 18.00 Drinks & nibbles
For further information please get in touch with charlotte.trevillion@education.ox.ac.uk or lars-erik.malmberg@education.ox.ac.uk
Abstracts
Vincent van Hees: Measurement of physical activity and rest using R-package GGIR
The emergence of raw data accelerometry in research has provided the opportunity to collaborate more easily across research disciplines. However, the raw data collection also introduced a need for effective tools to process this kind of data. In this talk I will present R package GGIR and present an overview of how it works and motivate the main decisions that were made. I will cover: error reduction, decisions on how to aggregate the data, meaningful segmentation of the time series, and the sustainability of open source software tools like GGIR.
Elina Ketonen & Visajaani Salonen: From raw biosignal data to user friendly data for experience sampling studies
Data processing is an important part of studies dealing with biophysiological sensors (e.g., activity/gravity, heart rate). Depending on the set frequency (Hz) of the sensors, we accumulate large amounts of raw data (e.g., 100 Hz gives 100 reports per second). For commercial products the raw data contains little or no information about how to process the data, as such algorithms can be protected by business secrecy. Visajaani Salonen's task as a methodology specialist is to manipulate raw-signals or company manipulated data into an aggregated format to preserve as much information as possible about the participant and his or her activity or heart rate. In this presentation we describe how we collect, manage and process biosignal data to link with experience sampling method (ESM) data in the "Bridging the GAPS "study carried out at the University of Helsinki. In total 139 Finnish secondary school students participated in the study, for two weeks.
We processed biophysiological data from Polar activity bracelets and FirstBeat health-monitoring sensors (two sensors applied to the chest). The Polar bracelet produces aggregated activity/sleep data in the form of Metabolic Equivalent of Task (MET) values for 30 second intervals. The FirstBeat health-monitoring device produces one-second interval data for heart rate and many additional variables pre-calculated from heart rate variability. FirstBeat also produces a list of RR intervals (intervals between successive heartbeats), serving information about participants' level of stress and recovery. Data from both devices need to be aggregated into longer epochs in order to achieve a more reliable description of states of heart rate or activity.
An interesting, and largely unknown challenge is within which time-window we can merge self-reports from experience sampling with aggregated biophysiological measure. Would it be the experience (e.g., positive emotions at Time T) associated with a certain level of activity within a time-window that is five minutes wider (± 5 min) than the self-report, or would ± 10 min or ± 15 min be reasonable? In addition, what is the most efficient data analytic method to do this? We compare several data processing methods, for example time interval mean, standard deviation, Gaussian meaning [Costa, 2012], nonlinear dynamics [Voss, 2009] and continuous time-modeling [Voelke, 2012]) for aggregating physiological data to match the ESM time points. These procedures are possible to carry out using the R-statistical programming language. The testing of the different data-processing options as well as some preliminary empirical findings regarding biophysiological correlates of students' self-reported experiences are presented in the seminar.
Helen Dawes & Patrick Esser Objective measurements of Physical Activity in adolescents – a recent UK example in ~10K students
Current society is moving less and less, resulting in reduced fitness levels leading to detrimental health status as visible from increased obesity rates.  Recent reports have shown that 1 in 5 pupils in reception are overweight or obese. By year six, this has increased to ~35% of pupils making the UK one of the most obese and least fit countries in the world. The Government's Childhood Obesity Plan for Action (2016) calls for the education and encouragement of healthy living and promotes the minimum of an hour of physical activity (PA) per day. However, children and adolescents are meeting these recommendations only in 18-27%.
Within this session, we highlight subjective and objective measurements of PA ranging from self-report diaries to the emerging trend of using wrist-worn accelerometers. We will discuss a novel analysis pipeline of PA, in addition to providing examples of applications within studies assessing (the lack of) PA in physical education classes in 100+ schools (~10,000 students) within the UK.
About the Speakers
Professor Vincent van Hees, Netherlands eScience Center
The central theme of Vincent's work has been the development of algorithms to process data from wearable movement sensors as used for population research on human behaviour, including sleep and physical activity.  Vincent holds a PhD in Epidemiology from the University of Cambridge after which he did a post-doc at Newcastle University. At the Netherlands eScience Center, Vincent's current focus is on novel approaches for time series and sensor data analysis. Vincent translated his expertise in an open source R package GGIR (vignette, github), which has so far been used in over 60 peer-reviewed publications.
Dr Elina Ketonen & Visajaani Salonen, University of Helsinki, Finland
Elina Ketonen is postdoctoral researcher in Educational Psychology at the Faculty of Educational Sciences, University of Helsinki, Finland. Currently, Elina Ketonen is a Visiting Postdoctoral Research Fellow at the Department of Education, University of Oxford. She has used both cross-sectional, longitudinal and experience sampling datasets in her research and a wide variety of statistical methods, such as variable- and person-oriented approaches, multilevel modelling and intraindividual analyses. Most recently, she has started to examine the biophysiological correlates of students' self-reported experiences by combining biosignal data with experience sampling data.
Visajaani is as a mathematics teacher in a comprehensive school and a vocational school. He is currently working as a project planner (methodology specialist) in the Centre for Education Assessment as part of the Faculty of Educational Sciences in the University of Helsinki. His focus in the Mathrack-project is to assist in data collection and handle technical equipment. The third project, mainly concerning physiological data analysis, is Bridging the GAPS-study lead by Katariina Salmela-Aro and Kirsti Lonka. His other specialities are also general data processing, item response modelling and statistical analysis. Visajaani is a PhD student supervised by Markku Hannula. The PhD research is concerning modelling problems for nationally large datasets from different decades.
Professor Helen Dawes and Dr Patrick Esser, University of Oxford Brookes
Helen Dawes and Patrick Esser are active researchers in the centre for Movement, Occupation and Rehabilitation Sciences (MORES) at Oxford Brookes University. Dr Esser is a data scientist with a background in engineering, specifically looking at measurements of movement quality and quantity. He and his team are developing measures of Physical Activity based on accelerometry measurements, which can be used in both adults and paediatric populations. Prof Dawes, director and physiotherapist, is internationally renowned for running clinical exercise trials in both adult and paediatric populations with and without underlying conditions. She has recently conducted a study investigating physical activity, or lack thereof, in adolescents in mainstream schools across the UK in collaboration with the Wellcome Centre for Integrative Neuroimaging at the University of Oxford. More information can be found on the MORES website.
ABOUT THE DEPARTMENT OF EDUCATION
In 2019, the University of Oxford's Department of Education celebrates the 100th year since the passing of a statute creating what was known in 1919 as the University Department for the Training of Teachers. To celebrate our centenary a year-long series of activities will be delivered to address some of the department's top initiatives for 2019, answer some of the big questions facing education today and to reveal the advancements the department has made to the study of and research in the field of education. Join us as we mark our 100th year and discover more about our anniversary here.
To receive more event details from the Department of Education, join our mailing list.