Oxford University Educational Assessment Centre Appoints Dr Joshua McGrane as Deputy Director
Tuesday, January 9, 2018
Category: News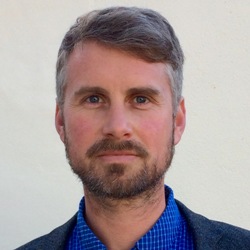 Dr Josh McGrane has been appointed Deputy Director of the Oxford University Educational Assessment Centre (OUCEA) from Hilary Term 2018.
Since joining the Centre in Michaelmas 2016 as a research fellow, Josh has made a significant contribution to the continued success and progress of the Centre.
Josh completed his university medal-winning PhD in Quantitative Psychology and BA (Hons I) in Psychology at the University of Sydney.
Before coming to Oxford, he worked as a Psychometrician at the Centre for Education Statistics and Evaluation (CESE) in the New South Wales Department of Education. At CESE he had the responsibility for strengthening and building the psychometric capacities within the Department. He has further had research positions in the Pearson Psychometric Laboratory at The University of Western Australia, and the School of Psychology at The University of Sydney. This has provided him with extensive experience across academic and government contexts, including psychometric analyses and innovation of state and national-level educational assessments.