The Oxford Review of Education is one of the UK's leading international education journals. It was founded in 1974 in the Department of Education, and published its first issue in 1975.
Each year the Oxford Review of Education awards a prize to the PGCE student with the highest PDP assignment mark. In June 2020 we were delighted to announce that Helena de Carteret (English) and Emma Markman-Morris (Mathematics) share this award.
Emma's assignment is entitled, Neoliberalism and education: the quasi-market, privatisation and segregation and Helena's, An examination of the debates surrounding relationship and sex education (RSE) in UK secondary schools.
Congratulations to both, and we wish them every success in their teaching careers.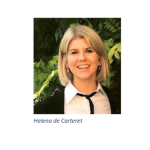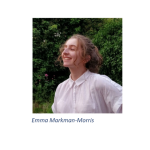 ————————————————————————————————————————
The Oxford Review of Education aims to publish important new work on educational topics of general interest in a form that is accessible to a broad educational readership. The Editors welcome articles reporting significant new research as well as contributions of a more analytic or reflective kind, which may draw on the full range of disciplines relevant to education.
The journal normally produces two Special Issues each year. These enable the editors and guest editors to explore relevant themes in depth and to maintain a cross-disciplinary outlook which has characterised the journal since its beginnings. The Editors welcome proposals for future special issues. Please contact the Editorial Office (editorialoffice.ore@education.ox.ac.uk) for guidance on how to submit a proposal. The Editors are willing to provide feedback and support in developing a proposal; all proposals are discussed by the Editorial Board which has responsibility for planning Special Issues. Recently published Special Issues include:
The Editorial Board meets regularly. It is made up of members from the University of Oxford Department of Education and other relevant departments and from research fields relevant to education. It also has an International Advisory Board of members from different regions of the world and with various areas of expertise in the field of education or interdisciplinary research and practice.
Editors: Ingrid Lunt and Alis Oancea
Editorial Administrator: Joanne Hazell
Editorial office: Email editorialoffice.ore@education.ox.ac.uk
Telephone: +44 (0)1865 284407
Twitter: @OxfordRevEd