INTERNATIONAL NETWORK ON INFANTS, TODDLERS AND CHILD PROTECTION
CHILD PROTECTION DURING THE PERINATAL PERIOD: INNOVATION IN ASSESSMENT AND PRACTICE
EXPERT SEMINAR AND DISCUSSION
An optimal caregiving environment during the perinatal period is critical for the healthy development of infants. Challenges to optimal development include poor nutrition, a chaotic and stressful environment and, critically, insensitive and unresponsive caregiving. Infants are at higher risk of maltreatment than any other age group and have a higher-than-average risk of being the victims of homicide. Despite their vulnerabilities, infants deemed to be at risk of harm are often not given adequate protection within a time frame that is consistent with their developmental needs. Furthermore, an increasing number of infants are being removed at birth due to failures to identify and support pregnant women with recognised risks, many of whom have no specialist input until late in pregnancy.
This online seminar focusses on child protection in the period from conception to birth. This is a significant issue in view of widespread evidence concerning the high (and apparently growing) number of infants removed from birth parents within the first few weeks of life, in several different countries. The seminar will explore the following issues:
• Community-level assessment and intervention
• Pre-birth assessment: timeframes and processes
• Supporting pregnant and newly-delivered women whose infants are at risk of harm
• Effective interventions in preventing repeat removals
• Guidelines for humane and sensitive practice when infant removal is necessary
Key presentations from the seminar will be published in a special issue of Child Abuse Review. Participants are also invited to submit abstracts for papers to be considered for this Special issue:
(https://www.childprotectionprofessionals.org.uk/News/call-for-abstracts-child-protection-during-the-perinatal-period).

Published today and written by Professor Steve Strand and Dr Ariel Lindorff, Department of Education, the report titled 'English as an Additional language, Proficiency in English and rate of progression: Pupil, school and LA variation' can be accessed here:  https://bit.ly/3vasAT6
Over the past year most children have experienced some degree of learning loss, and that loss is significant for pupils who speak English as an Additional Language (EAL) who may have also experienced language learning loss during this period. Therefore, as pupils return to school in England, it is essential that schools and policy-makers apply the key insights on EAL learner attainment from a five-year research programme in order to provide appropriate catch-up support and resources to enable EAL learners to mitigate the language and learning lost during school closures.
The research programme investigated the relationships between English as an Additional Language, Proficiency in English and the educational achievement of EAL learners at school. The fourth and final report¹ by the University of Oxford, funded by The Bell Foundation and Unbound Philanthropy, has been published today. This research series has identified that it takes learners more than six years to progress from the lowest to the highest levels of English language proficiency, it has also shown that it is only at the highest levels of proficiency that learners are able to fully access the curriculum and therefore achieve their academic potential. This evidence demonstrates that as part of the Government's catch-up plans, it is important to include and focus catch-up support and resources on learners who use EAL as it may take them longer to regain both the language and learning lost during school closures.
As there are almost 1.6 million learners recorded as using 'EAL' in England which constitutes just under one-in-five (19.5%) of all pupils aged 5-16, it is likely that many teachers will be working in, or have experience of, teaching multilingual classes. 'EAL' is used to refer to any pupil who has been "exposed to a language at home that is known or believed to be other than English. It is not a measure of English language proficiency or a good proxy for recent immigration." (Department for Education (DfE), 2020).
However, learners using EAL are a diverse and heterogeneous group with country of birth, time of arrival in the school system, first language spoken, previous education and background all contributing to that diversity and their likely educational achievement². For example, an EAL learner could be a second or third generation ethnic minority student who speaks English fluently but has a second language as part of their cultural heritage, alongside a new arrival to the English school system who is new to English.
As the report highlights, the term "EAL is too blunt a tool to understand pupils' language learning needs", it does not provide any information on a student's likelihood to succeed academically or what targeted support they will need. This is what the research series set out to discover so that schools have the information they need in order to target their support in the right place and in the right way.
The four reports in the research programme provide robust evidence on why Proficiency in English is the single most important factor in determining a pupil's likelihood to fulfil their academic potential and why assessment of Proficiency in English, as well as how that informs the support a learner will need, is so important:
Proficiency in English is central to understanding achievement and levels of need among pupils who use EAL. It can explain 22% of the variation in EAL pupils' achievement, compared with the typical 3-4% that could be statistically explained using gender, free school meal status and ethnicity³.
Where Proficiency in English is measured⁴, for example in the devolved nations, it can be seen that EAL pupils who are starting to acquire proficiency score below the national average, those who are at mid-point proficiency are very close to the national average and those with the highest levels of proficiency typically score higher than First Language English (FLE) speakers³. This shows that at high levels of proficiency there are positive associations between speaking more than one language and achievement. What is typically a barrier to achievement is low proficiency in the language of instruction at school. Pupils need to be supported so that they can acquire the proficiency that they need to access the curriculum and successfully demonstrate learning.
For two-thirds of pupils who are new to English at the start of Reception it takes more than six years to progress to the highest levels of proficiency⁵. EAL pupils who entered school in later year groups are found to make the same rate of progress in the same amount of time as those joining in Reception¹. This means that pupils entering the English school system as new to English, at whatever age, may need at least six years of support before they achieve the highest levels of Proficiency in English.
The judgement of Proficiency in English, and the time to progress across levels, is strongly influenced by the individual making the assessment¹, rather than necessarily reflecting a difference in the pupils themselves. Accurate, consistent assessment is necessary in order to ensure that pupils are given appropriate support to progress in Proficiency in English and gain access to the curriculum.
Although schools in England are not required to assess and record Proficiency in English, it is interesting to note that in Wales, where proficiency is measured, it was found that pupils assessed as having the highest level of proficiency in Year 6 were much more likely than others to be assessed as monolingual English/Welsh¹ in Year 7. This suggests that there may be some association of the term "EAL" with "needing language support" rather than "exposure to another language at home" (DfE). This indicates a need for training in how to conduct Proficiency in English assessment and provides further evidence for the need to record Proficiency in English in addition to an EAL flag, as the two are independent dimensions.
There is no evidence that being in a school with a high proportion of pupils acquiring Proficiency in English has any negative association with achievement for other pupils in the school, either overall or specifically for pupils with First Language English.
"As schools re-open to all pupils in England, the findings of this research programme are particularly timely, as they help schools to understand why it is essential, as well as how, to support EAL learners to mitigate the language and learning loss they may have experienced during school closures. As the research shows, the term 'EAL' is not a sufficient measure of the need for language development support. Schools need to be able to accurately establish a learner's current level of Proficiency in English, then determine the type of support required to meet an EAL learner's language and learning needs and set tailored support strategies which will enable learners to regain and/or improve their English language skills. As the research has demonstrated, it is only when learners achieve the highest levels of proficiency that they are able to fulfil their academic potential. This is why it is vital that the Department for Education does not overlook this group of learners in its plans for catch-up programmes, because EAL learners have not only lost learning, they have also lost language learning during school closures and as a result, may take longer to return to their previous attainment levels. The Bell Foundation is asking the Department for Education to introduce a requirement for schools to assess their learners' Proficiency in English levels for their internal monitoring purposes and we encourage schools to robustly assess Proficiency in English as it is integral to student achievement." Diana Sutton, The Bell Foundation
Professor Steve Strand, Department of Education, University of Oxford, lead research author goes further, "Our research programme provides evidence on what influences an EAL learner's likelihood to succeed academically, something that is both important and relevant following a year of disrupted education caused by the pandemic. The empirical evidence shows that 'English as an Additional Language' is a poor indicator of pupils' likely level of educational achievement, instead, it is their Proficiency in English that is central to understanding achievement and levels of need. It also shows that being bilingual can have positive associations with achievement as pupils at the highest levels of English proficiency typically have higher educational achievement than their monolingual peers. The converse of this, is that those at the lowest levels of proficiency will underperform, which, as the evidence shows, will have a detrimental impact on their life chances. This fact is often overlooked due to misleading average exam and assessment scores. As a result of these findings it is clear that there is a need for a universally understood and applied definition of what constitutes the different levels of proficiency. As our evidence shows, on-going, consistent and independently moderated and reliable use of teacher-assessed Proficiency in English would benefit all learners who use EAL as it informs the specific support a learner will need to fulfil their academic potential."
To conclude, drawing on the commissioned research, as evidenced above, The Bell Foundation has identified three practical strategies that teachers can use to support learners who use English as an Additional Language to succeed. This is particularly important after prolonged school closures, or absence from school, as it will help to mitigate any language and learning loss experienced during those periods:
Use initial and on-going assessment of both language proficiency and cognitive skills to establish the level of need among individual learners. Use evidence-informed tools and resources, for example The Bell Foundation's award-winning EAL Assessment Framework and digital Tracker, to undertake robust and consistent assessment, moderation and recording of Proficiency in English levels.
Set tailored targets and support strategies for teaching and learning to support learners to progress to higher levels of proficiency. Through achieving academic linguistic proficiency⁶ learners will be able to fully participate in school and access the curriculum and, as a result, to fulfil their academic potential.
Where possible, engage with training and CPD on how to assess Proficiency in English to ensure consistency of measurement and how to support learners at each level of proficiency.
---
¹ The report analysed nine-years of anonymised Proficiency in English data from the Welsh Pupil Level Annual School Census (which the research team established to be equally relevant in England). Strand, S. & Lindorff, A. (2021) 'English as an Additional Language, Proficiency in English and rate of progression: Pupil, school and LA variation', University of Oxford, The Bell Foundation and Unbound Philanthropy https://bit.ly/3vasAT6
² Hutchinson, J. (2018) 'Educational Outcomes of Children with English as an Additional Language', Education Policy Institute, The Bell Foundation and Unbound Philanthropy, http://bit.ly/EALoutcomes
³ Strand, S. & Hessel, A. (2018) 'English as an Additional Language, Proficiency in English and pupils' educational achievement: An analysis of Local Authority data', University of Oxford, The Bell Foundation and Unbound Philanthropy, http://bit.ly/EAL-PIE18
⁴ The Department for Education in England introduced a five-point Proficiency in English scale, from A 'New to English' to E 'Fluent', to assess the English language proficiency of learners using EAL in the 2017 School Census. This meant that schools began to be aware of the importance of proficiency. Although the requirement was removed in 2018, the Department did issue an advisory note in 2019 (Department for Education (June 2019) 'Attainment of pupils with English as an additional language') which acknowledged the diversity of this cohort of learners. The Department for Education's five-point Proficiency in English Scale (now withdrawn) ranged from 'A' New to English, through 'B' Early Acquisition, 'C' Developing Competence, 'D' Competent, to 'E' Fluent
⁵ Strand, S. & Lindorff, A. (2020) 'English as an Additional Language: Proficiency in English, educational achievement and rate of progression in English language learning', University of Oxford, The Bell Foundation and Unbound Philanthropy http://bit.ly/EAL-PIE20
⁶ Academic linguistic proficiency refers to mastery of abstract and formal communication relating to specific subject areas which contributes to educational success. This includes listening, speaking, reading, and writing about subject area content material, as well as skills such as comparing, classifying, synthesizing, evaluating, and inferring. (Cummins, 1981, 2000)
'International evidence for primary and secondary schools suggests an extended period of remote learning is likely to result in poorer educational outcomes, particularly for early-years children, students from low socioeconomic backgrounds, those with English as a second language, those with special learning needs, and students who are generally less engaged with school, though data is limited and varied.' Scientific Pandemic Influenza Group on Behaviours (SPI-B) and the Department for Education: Benefits of remaining in education: Evidence and considerations, November 2020: https://assets.publishing.service.gov.uk/government/uploads/system/uploads/attachment_data/file/935192/spi-b-dfe-benefits-remaining-education-s0861-041120.pdf
---
How to cite this report:
Strand, S. & Lindorff, A. (2021) 'English as an Additional Language, Proficiency in English and rate of progression: Pupil, school and LA variation', University of Oxford, The Bell Foundation and Unbound Philanthropy
---
The acquisition of literacy skills is a fundamental goal of early schooling. Children need to learn the skills associated with reading and writing, and these skills are used later in the educational process both to transmit and to evaluate knowledge. Unlike a couple of decades ago, writing now features prominently in school-age standards in the U.S. The need to understand young children's writing development is crucial because of increasing expectations for beginning writers. In this talk, Dr. Puranik will discuss her work on how children learn to write, what the measurement of emergent writing look like, and how to promote writing in young emergent writers.
About the Speaker
Cynthia Puranik, Ph.D./CCC-SLP, is a Professor in the department of Communication Sciences and Disorders in the College of Education and Human Development at Georgia State University. In addition, Puranik is an affiliate faculty of the Research on the Challenges of Acquiring Language and Literacy initiative at Georgia State University and a certified speech-language pathologist.
Her research focuses on examining the developmental progression of early writing and factors that contribute to writing skills, assessment of emergent and early writing skills, exploring the concurrent relationship between children's skills within literacy domains, understanding the relationship between oral and written language skills, assessing and facilitating writing in elementary school children, and examining the relationship between writing and aspects of cognitive functioning. She has simultaneously explored both basic theoretical and highly applied research pathways to address questions pertaining to children's emergent and early conventional writing.
Robert will present data on the effects of four theory-driven interventions in grades 1, 2, and 3 in Canada (equivalent to year 1-3).  In each case we evaluated experimenter-delivered, small group word reading programs among 'at-risk' poor readers of regular schools versus controls. Study 1 explored Direct Mapping and Set-for-Variability (DMSfV) which emphasizes the use of 'flexible phonics'; Study 2 evaluated the impact of teaching complex grapheme–phoneme correspondences derived from a 'Simplicity Principle'; Study 3 contrasted Structured Word Inquiry, an approach that connects orthographic morphology to phonology and word knowledge in the teaching of literacy in Grade 3 poor readers. Study 4 explored the effects of orally delivered language analysis versus print-based word decoding morphology interventions in Grade 3 poor readers. In each case, the interventions produced measurable value added for participants over matched controls. Implications both for theories of reading development and for evidence-based practice are considered.
About the speaker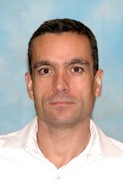 Robert is Professor and Head of the Department of Psychology and Human Development at University College London. Until 2017 he was William Dawson Scholar at McGill University, Montreal, Canada. He has published nearly 100 research articles in international journals exploring children's early reading and spelling including over 30 reading intervention studies on 4 continents (North America, United Kingdom, Hong Kong and Australia). He is  particularly interested in preventing early reading and spelling problems, often using technology. He is a school-based psychologist and classroom teacher by training, and as such maintains an interest in making schools effective learning places for all children.
Literacy instruction programs have arguably had limited success in low- and middle-income countries because they focus on the technical – but not the social – aspects of literacy instruction. Reform efforts in sub-Saharan Africa have regularly failed to shift pedagogy away from teacher-led whole-class direct instruction to activities that are more effective for learning. In part, the failure is due to a lack of recognition of the social nature of classrooms where teacher-child interactions are conditioned by cultural predispositions. New research from Tanzania identified such challenges to pedagogical reform and points to potential solutions. One approach focuses on the child – to develop their social and emotional competencies. Teachers in Mtwara, Tanzania – but not parents – think that confidence and curiosity are important for student learning and report that interactive teaching activities are less effective in rural areas where students lack these competencies. Evidence suggests that building students' confidence to participate in class is achievable relatively quickly. A second approach is to adapt teaching activities. Teachers in Tanzania report reluctance to implement teaching activities that undermine the social goals of instruction, such as avoiding embarrassment and promoting a sense of fairness and togetherness in the classroom. Instruction would be more effective if activities are co-designed with teachers to achieve both the social goals and the cognitive/learning goals of teaching.
About the speaker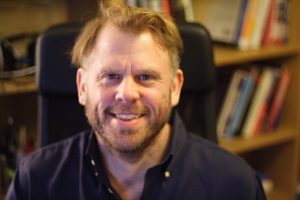 Matthew Jukes is a Fellow and Senior Education Evaluation Specialist at RTI International with 20 years of experience as a researcher in international education and child development. He is Principal Investigator of the Playful Learning Measurement Initiative (2020-22) and the Research Director of the Play Accelerator research program (2019–2024), both funded by the LEGO foundation. Dr. Jukes is also the Research Director of the Learning @ Scale research program (2019–2022), funded by the Bill & Melinda Gates Foundation through the Center for Global Development, which investigates 14 highly effective learning improvement interventions in low- and middle-income countries. Dr. Jukes conducts research on the cultural context of social emotional learning and effective pedagogy, and evidence-based decision-making in education. Previous roles include Associate Professor of International Education at the Harvard Graduate School of Education Room to Read and Senior Director of Global Research, Monitoring, and Evaluation Strategy. Dr. Jukes holds a doctorate in early childhood development and a bachelor's degree in physics from Oxford University.
Denise is a Co-Investigator and Project Manager for the Teaching Effective Early Mathematics and Understanding in Primary (TEEMUP) Schools study.
She plays a leading role in the management of the study and has responsibility for the development of its manuals, delivery of the intervention and direction of the work. As a Co-Investigator of the study, she has primary responsibility for developing the intervention associated with this Education Endowment Foundation funded research project.
Sarah is a Research Assistant at the Department of Education working with Professor Charles Hulme and Dr Gillian West.
Sarah completed her MSc in Social Cognition: Research and Applications at UCL. Her dissertation project was supervised by Dr Anne Schlottmann and investigated the development of a sense of fairness in children aged 4 to 7 years.
She is currently assisting on the Nuffield Early Language Intervention (NELI) trial for Reception children, working directly with schools as well as supporting the development and delivery of professional online training courses for school staff.
Riziki's current DPhil research focuses on emergent literacy of refugee children within multilingual settings.
Prior to commencing her DPhil research, Riziki completed an MSc in Child Development at the University of Oxford, looking at the role of teacher behavioural and cognitive judgments on the learning trajectories of Black primary school students in England.
Her research interests are education access and wellbeing of children in resettlement and asylum contexts. In line with this, her research in the past has focused on integration and resettlement processes of refugees and immigrants within Canada.
Publications
Bhattacharyya, P., Ogoe, S., Riziki, A., & Wilkinson, L. (2020). In search of a "home": comparing the housing challenges experienced by recently arrived Yazidi and Syrian Refugees in Canada. Manuscript submitted for publication.
Bhattacharyya, P., Riziki, A., Songose, L., Ogoe, S., & Wilkinson, L. (2020). Understanding the link between pre-arrival education and trauma and language learning: A case study of Yazidi women in Canada. Canadian Diversity, 17(2).
Bhattacharyya, P., Riziki, A., & Wilkinson, L. (2018). "Settlement Service Use among Syrian Refugees in Canada" Canadian Diversity 15(1).
Wilkinson, L., Bhattacharya, P., Garcea, J., Abdul-Karim, A., Riziki, A., & Schnieders, M. (2017). Finding home: Some housing considerations for refugee families with children. Canadian Diversity, 14 (3), 31-35
Wilkinson, L., Bhattacharyya, P., Riziki, A., & Abdul-Karim, A. (2018).Yazidi Refugee Resettlement in Canada. Calgary: Immigration Refugees and Citizenship Canada-Integration Branch (Prairies and Territories Region).
Wilkinson, L., Garcea, J., Bhattacharyya, P., Riziki, A., Abdul Karim, A. (2017). Resettling on the Canadian Prairies: Integration of Syrian refugees. Calgary: Immigration Refugees and Citizenship Canada, Integration Branch-Prairies., Northwest Territories Division., & Alberta Association of Immigrant Serving Agencies
PLEASE CLICK HERE ON THE DAY OF THE EVENT TO JOIN THE SESSION.
Abstract
Attentional control plays a crucial role in biasing incoming information in favour of what is relevant to further processing into learning and memory. Today I will focus on three complementary lines of evidence. The first line of work focuses on testing how individual differences in preschoolers' attentional control predict foundational early learning skills (with a focus on maths) and their change over time. Secondly, I complement this work on individual differences with experimental manipulations in older children and adults, to test more precisely how attention guides how children learn about the meaning of new numerical symbols. The final line of work will centre on children at high risk for attentional difficulties. While I began with a focus on genetic risk, recently I have been fortunate to work with colleagues who study attentional control and early educational outcomes in low-income communities in South Africa. These data suggest that, again, individual differences in attentional control predict early learning, but that there may be unexpected buffering factors associated with better than expected outcomes, even under conditions of very high environmental risk. As a whole, these findings point to the suggestion that attentional control processes are best understood not as a control homunculus, but rather as both influencing and influenced by previously learnt information and development in other cognitive and social domains.
About the speaker
I read Psychology at the University of St. Andrews (Scotland) and then trained at the Institute of Child Health, University College London, supervised by Professors Annette Karmiloff-Smith and Jon Driver. In 2003, I became a lecturer in the School of Psychology, University of Nottingham. I have been based in Oxford since October 2006. My research group focuses on the development of attentional control, from its neural correlates to outcomes on emerging cognitive abilities. We combine the study of neurotypical attentional control with research on atypical development: 1) conditions with a well-defined genetic aetiology (e.g., fragile X syndrome); 2) complex behavioural syndromes of mixed aetiology (e.g., AD/HD) and, most recently, 3) high environmental risk in the context of poverty.