Abstract
The way children understand emotions, both their own emotions and those of other people has been extensively studied during the last 35 years. Despite the large corpus of studies, we do not yet understand the impact of culture on children's understanding of emotion even though culture clearly has an impact on the nature of children's emotional experience. Indeed, the results of cross-cultural studies of children's emotion understanding are inconclusive and methodologically limited. The main goals of this session are to discuss the impact of culture on the development of emotion understanding in children and so see how far is the impact of culture mediated or moderated by children's gender and SES. To explore the role of culture on emotion understanding, we discuss also recent findings on parents' and teachers' beliefs about emotion across Latin, Germanic and Slavic cultures. Such discussion should contribute to the contemporary debate about the universal versus culturally specific nature of the development of emotion understanding in children. It should also facilitate the development of policies aimed at the integration of immigrants, and contribute to the development of culturally adapted preventive and intervention programs at the kindergarten and school.
About the speaker
Francisco Pons (Ph.D., University of Geneva) is Professor of developmental psychology at the Department of Psychology of the University of Oslo. Earlier, he has been working at the Universities of Geneva, Oxford, and Harvard. His current research interest covers the development of emotional competence in typical and non-typical children and adolescents (ASD, learning difficulties, abuse, etc.) from Western and Non-Western cultures (Quechua, Han, Fon, etc.) as well as the integration of developmental research and educational practices at kindergarten and school. He is the co-author with Paul Harris (Harvard University) of the Test of Emotion Comprehension (TEC). The TEC is used by numerous clinical, educational and research institutions and has been translated into more than 25 languages so far (www.francfort.ch/tec).
Karine Porpino Viana (Ph.D, University of Oslo) is a Postdoc researcher in developmental psychology at the Department of Psychology of the University of Oslo. Her current research interests covers the development of emotional competence in relation to parenting and educational practices in kindergartens and schools. She is also interest on the role of peer interaction for the child's emotional and cognitive development.
Abstract
Executive functions are the skills that enable us to resist acting on impulse, adjust our actions during a changing situation, regulate our emotions, and work towards goals. These skills are implicated in social, academic and behavioural outcomes across the lifespan.
Drawing on data from an online study of 575 UK-based 8- to 36-month-olds (218 followed longitudinally since Spring 2020), I will show how multiple facets of the home environment such as parent-child enriching activities and child screen use relate to children's emerging executive functions. In particular, I will demonstrate how associations between socioeconomic status, engagement in enriching activities, and executive functions are moderated by availability of Early Childhood Education and Care, and access to space and resources. I will also present data demonstrating the rapid and deleterious effects that parental mental ill-health can have on children's early executive functions, and highlight demographic groups who may be particularly vulnerable to these effects.
Additionally, I will present insights from a series of online workshops with parents and practitioners into the barriers that parents face to engaging in enriching activities and limiting excessive screen use, and reflect on what this means for how researchers, policy-makers and practitioners can best support children's early social-cognitive development.
About the speaker 
Dr Alex Hendry is a NIHR Advanced Research fellow at the University of Oxford, and also holds the Scott Family Junior Research Fellowship in Autism at University College, Oxford. Alex's research focuses on developing ways to identify and help children most likely to struggle with executive functions – the thinking and regulation skills that help us to plan, solve problems and control our impulses. Alex leads the START (Supporting Toddlers with a family history of autism/ADHD to develop strong Attention, Regulation and Thinking skills) early intervention programme. She also collaborates on the Oxford Early Executive Functions project – a longitudinal study of attention and executive function development from 10 months to preschool age – and the Social Distancing and Development Study – which aims to understand the impact of Covid-19 lockdowns on early language and cognitive development.
Abstract
This mixed methods study explores English and US teachers' perspectives on student bullying, with a particular focus on cyberbullying. In the past, research on bullying has informed large-scale educational policy interventions in schools across many countries.  The project seeks to discover how and why teachers might have different views of how to address bullying and the reasons for why they would respond.  Utilizing ideas from Social Cognitive Theory, the researcher developed two questionnaires, asking teachers for their perceptions of different hypothetical bullying situations. They are used in both England and the US in order to provide a comparative element in two different English speaking country contexts.  The questionnaires are analysed to explore the differences between the perceptions and the reasons for responses for new and experienced teachers.  They also explore teacher perceptions of more long-term solutions to deal with cyberbullying. A series of semi-structured interviews across England and the US are utilized to provide additional qualitative evidence.  The interviews explore the topics emerging from the quantitative findings pertaining to bullying and cyberbullying, allowing teachers to share their experiences.  This enables the research to discover the degree of similarity between the quantitative and qualitative findings.  The qualitative evidence is also used to provide richer descriptions and insights, building explanations. Some quantitative and qualitative findings were common to the English and US samples. Teachers who have more confidence in their ability to deal with perpetrators and consider the situations as serious are more likely to respond in the various scenarios studied.  Teachers in both the English and the US samples tended to perceive physical bullying as much more serious than relational bullying.  Furthermore, teachers in both country samples believed that parental involvement remained one of the most effective strategies for dealing with cyberbullying.  However, different perceptions between the bullying situations emerged. Overall, teachers were much more likely to state that they would respond in situations of cyberbullying happening at school rather than at home. Across countries, there were slight differences, as American teachers were more likely than English teachers to think that encouraging student bystanders would constitute an effective strategy for dealing with cyberbullying.
About the speaker
Dr Peter Hurtubise is a Lecturer at UC Berkeley. He completed his doctorate in the Department of Education at the University of Oxford.
INTERNATIONAL NETWORK ON INFANTS, TODDLERS AND CHILD PROTECTION
CHILD PROTECTION DURING THE PERINATAL PERIOD: INNOVATION IN ASSESSMENT AND PRACTICE
EXPERT SEMINAR AND DISCUSSION
An optimal caregiving environment during the perinatal period is critical for the healthy development of infants. Challenges to optimal development include poor nutrition, a chaotic and stressful environment and, critically, insensitive and unresponsive caregiving. Infants are at higher risk of maltreatment than any other age group and have a higher-than-average risk of being the victims of homicide. Despite their vulnerabilities, infants deemed to be at risk of harm are often not given adequate protection within a time frame that is consistent with their developmental needs. Furthermore, an increasing number of infants are being removed at birth due to failures to identify and support pregnant women with recognised risks, many of whom have no specialist input until late in pregnancy.
This online seminar focusses on child protection in the period from conception to birth. This is a significant issue in view of widespread evidence concerning the high (and apparently growing) number of infants removed from birth parents within the first few weeks of life, in several different countries. The seminar will explore the following issues:
• Community-level assessment and intervention
• Pre-birth assessment: timeframes and processes
• Supporting pregnant and newly-delivered women whose infants are at risk of harm
• Effective interventions in preventing repeat removals
• Guidelines for humane and sensitive practice when infant removal is necessary
Key presentations from the seminar will be published in a special issue of Child Abuse Review. Participants are also invited to submit abstracts for papers to be considered for this Special issue:
(https://www.childprotectionprofessionals.org.uk/News/call-for-abstracts-child-protection-during-the-perinatal-period).

Published today and written by Professor Steve Strand and Dr Ariel Lindorff, Department of Education, the report titled 'English as an Additional language, Proficiency in English and rate of progression: Pupil, school and LA variation' can be accessed here:  https://bit.ly/3vasAT6
Over the past year most children have experienced some degree of learning loss, and that loss is significant for pupils who speak English as an Additional Language (EAL) who may have also experienced language learning loss during this period. Therefore, as pupils return to school in England, it is essential that schools and policy-makers apply the key insights on EAL learner attainment from a five-year research programme in order to provide appropriate catch-up support and resources to enable EAL learners to mitigate the language and learning lost during school closures.
The research programme investigated the relationships between English as an Additional Language, Proficiency in English and the educational achievement of EAL learners at school. The fourth and final report¹ by the University of Oxford, funded by The Bell Foundation and Unbound Philanthropy, has been published today. This research series has identified that it takes learners more than six years to progress from the lowest to the highest levels of English language proficiency, it has also shown that it is only at the highest levels of proficiency that learners are able to fully access the curriculum and therefore achieve their academic potential. This evidence demonstrates that as part of the Government's catch-up plans, it is important to include and focus catch-up support and resources on learners who use EAL as it may take them longer to regain both the language and learning lost during school closures.
As there are almost 1.6 million learners recorded as using 'EAL' in England which constitutes just under one-in-five (19.5%) of all pupils aged 5-16, it is likely that many teachers will be working in, or have experience of, teaching multilingual classes. 'EAL' is used to refer to any pupil who has been "exposed to a language at home that is known or believed to be other than English. It is not a measure of English language proficiency or a good proxy for recent immigration." (Department for Education (DfE), 2020).
However, learners using EAL are a diverse and heterogeneous group with country of birth, time of arrival in the school system, first language spoken, previous education and background all contributing to that diversity and their likely educational achievement². For example, an EAL learner could be a second or third generation ethnic minority student who speaks English fluently but has a second language as part of their cultural heritage, alongside a new arrival to the English school system who is new to English.
As the report highlights, the term "EAL is too blunt a tool to understand pupils' language learning needs", it does not provide any information on a student's likelihood to succeed academically or what targeted support they will need. This is what the research series set out to discover so that schools have the information they need in order to target their support in the right place and in the right way.
The four reports in the research programme provide robust evidence on why Proficiency in English is the single most important factor in determining a pupil's likelihood to fulfil their academic potential and why assessment of Proficiency in English, as well as how that informs the support a learner will need, is so important:
Proficiency in English is central to understanding achievement and levels of need among pupils who use EAL. It can explain 22% of the variation in EAL pupils' achievement, compared with the typical 3-4% that could be statistically explained using gender, free school meal status and ethnicity³.
Where Proficiency in English is measured⁴, for example in the devolved nations, it can be seen that EAL pupils who are starting to acquire proficiency score below the national average, those who are at mid-point proficiency are very close to the national average and those with the highest levels of proficiency typically score higher than First Language English (FLE) speakers³. This shows that at high levels of proficiency there are positive associations between speaking more than one language and achievement. What is typically a barrier to achievement is low proficiency in the language of instruction at school. Pupils need to be supported so that they can acquire the proficiency that they need to access the curriculum and successfully demonstrate learning.
For two-thirds of pupils who are new to English at the start of Reception it takes more than six years to progress to the highest levels of proficiency⁵. EAL pupils who entered school in later year groups are found to make the same rate of progress in the same amount of time as those joining in Reception¹. This means that pupils entering the English school system as new to English, at whatever age, may need at least six years of support before they achieve the highest levels of Proficiency in English.
The judgement of Proficiency in English, and the time to progress across levels, is strongly influenced by the individual making the assessment¹, rather than necessarily reflecting a difference in the pupils themselves. Accurate, consistent assessment is necessary in order to ensure that pupils are given appropriate support to progress in Proficiency in English and gain access to the curriculum.
Although schools in England are not required to assess and record Proficiency in English, it is interesting to note that in Wales, where proficiency is measured, it was found that pupils assessed as having the highest level of proficiency in Year 6 were much more likely than others to be assessed as monolingual English/Welsh¹ in Year 7. This suggests that there may be some association of the term "EAL" with "needing language support" rather than "exposure to another language at home" (DfE). This indicates a need for training in how to conduct Proficiency in English assessment and provides further evidence for the need to record Proficiency in English in addition to an EAL flag, as the two are independent dimensions.
There is no evidence that being in a school with a high proportion of pupils acquiring Proficiency in English has any negative association with achievement for other pupils in the school, either overall or specifically for pupils with First Language English.
"As schools re-open to all pupils in England, the findings of this research programme are particularly timely, as they help schools to understand why it is essential, as well as how, to support EAL learners to mitigate the language and learning loss they may have experienced during school closures. As the research shows, the term 'EAL' is not a sufficient measure of the need for language development support. Schools need to be able to accurately establish a learner's current level of Proficiency in English, then determine the type of support required to meet an EAL learner's language and learning needs and set tailored support strategies which will enable learners to regain and/or improve their English language skills. As the research has demonstrated, it is only when learners achieve the highest levels of proficiency that they are able to fulfil their academic potential. This is why it is vital that the Department for Education does not overlook this group of learners in its plans for catch-up programmes, because EAL learners have not only lost learning, they have also lost language learning during school closures and as a result, may take longer to return to their previous attainment levels. The Bell Foundation is asking the Department for Education to introduce a requirement for schools to assess their learners' Proficiency in English levels for their internal monitoring purposes and we encourage schools to robustly assess Proficiency in English as it is integral to student achievement." Diana Sutton, The Bell Foundation
Professor Steve Strand, Department of Education, University of Oxford, lead research author goes further, "Our research programme provides evidence on what influences an EAL learner's likelihood to succeed academically, something that is both important and relevant following a year of disrupted education caused by the pandemic. The empirical evidence shows that 'English as an Additional Language' is a poor indicator of pupils' likely level of educational achievement, instead, it is their Proficiency in English that is central to understanding achievement and levels of need. It also shows that being bilingual can have positive associations with achievement as pupils at the highest levels of English proficiency typically have higher educational achievement than their monolingual peers. The converse of this, is that those at the lowest levels of proficiency will underperform, which, as the evidence shows, will have a detrimental impact on their life chances. This fact is often overlooked due to misleading average exam and assessment scores. As a result of these findings it is clear that there is a need for a universally understood and applied definition of what constitutes the different levels of proficiency. As our evidence shows, on-going, consistent and independently moderated and reliable use of teacher-assessed Proficiency in English would benefit all learners who use EAL as it informs the specific support a learner will need to fulfil their academic potential."
To conclude, drawing on the commissioned research, as evidenced above, The Bell Foundation has identified three practical strategies that teachers can use to support learners who use English as an Additional Language to succeed. This is particularly important after prolonged school closures, or absence from school, as it will help to mitigate any language and learning loss experienced during those periods:
Use initial and on-going assessment of both language proficiency and cognitive skills to establish the level of need among individual learners. Use evidence-informed tools and resources, for example The Bell Foundation's award-winning EAL Assessment Framework and digital Tracker, to undertake robust and consistent assessment, moderation and recording of Proficiency in English levels.
Set tailored targets and support strategies for teaching and learning to support learners to progress to higher levels of proficiency. Through achieving academic linguistic proficiency⁶ learners will be able to fully participate in school and access the curriculum and, as a result, to fulfil their academic potential.
Where possible, engage with training and CPD on how to assess Proficiency in English to ensure consistency of measurement and how to support learners at each level of proficiency.
---
¹ The report analysed nine-years of anonymised Proficiency in English data from the Welsh Pupil Level Annual School Census (which the research team established to be equally relevant in England). Strand, S. & Lindorff, A. (2021) 'English as an Additional Language, Proficiency in English and rate of progression: Pupil, school and LA variation', University of Oxford, The Bell Foundation and Unbound Philanthropy https://bit.ly/3vasAT6
² Hutchinson, J. (2018) 'Educational Outcomes of Children with English as an Additional Language', Education Policy Institute, The Bell Foundation and Unbound Philanthropy, http://bit.ly/EALoutcomes
³ Strand, S. & Hessel, A. (2018) 'English as an Additional Language, Proficiency in English and pupils' educational achievement: An analysis of Local Authority data', University of Oxford, The Bell Foundation and Unbound Philanthropy, http://bit.ly/EAL-PIE18
⁴ The Department for Education in England introduced a five-point Proficiency in English scale, from A 'New to English' to E 'Fluent', to assess the English language proficiency of learners using EAL in the 2017 School Census. This meant that schools began to be aware of the importance of proficiency. Although the requirement was removed in 2018, the Department did issue an advisory note in 2019 (Department for Education (June 2019) 'Attainment of pupils with English as an additional language') which acknowledged the diversity of this cohort of learners. The Department for Education's five-point Proficiency in English Scale (now withdrawn) ranged from 'A' New to English, through 'B' Early Acquisition, 'C' Developing Competence, 'D' Competent, to 'E' Fluent
⁵ Strand, S. & Lindorff, A. (2020) 'English as an Additional Language: Proficiency in English, educational achievement and rate of progression in English language learning', University of Oxford, The Bell Foundation and Unbound Philanthropy http://bit.ly/EAL-PIE20
⁶ Academic linguistic proficiency refers to mastery of abstract and formal communication relating to specific subject areas which contributes to educational success. This includes listening, speaking, reading, and writing about subject area content material, as well as skills such as comparing, classifying, synthesizing, evaluating, and inferring. (Cummins, 1981, 2000)
'International evidence for primary and secondary schools suggests an extended period of remote learning is likely to result in poorer educational outcomes, particularly for early-years children, students from low socioeconomic backgrounds, those with English as a second language, those with special learning needs, and students who are generally less engaged with school, though data is limited and varied.' Scientific Pandemic Influenza Group on Behaviours (SPI-B) and the Department for Education: Benefits of remaining in education: Evidence and considerations, November 2020: https://assets.publishing.service.gov.uk/government/uploads/system/uploads/attachment_data/file/935192/spi-b-dfe-benefits-remaining-education-s0861-041120.pdf
---
How to cite this report:
Strand, S. & Lindorff, A. (2021) 'English as an Additional Language, Proficiency in English and rate of progression: Pupil, school and LA variation', University of Oxford, The Bell Foundation and Unbound Philanthropy
---
The acquisition of literacy skills is a fundamental goal of early schooling. Children need to learn the skills associated with reading and writing, and these skills are used later in the educational process both to transmit and to evaluate knowledge. Unlike a couple of decades ago, writing now features prominently in school-age standards in the U.S. The need to understand young children's writing development is crucial because of increasing expectations for beginning writers. In this talk, Dr. Puranik will discuss her work on how children learn to write, what the measurement of emergent writing look like, and how to promote writing in young emergent writers.
About the Speaker
Cynthia Puranik, Ph.D./CCC-SLP, is a Professor in the department of Communication Sciences and Disorders in the College of Education and Human Development at Georgia State University. In addition, Puranik is an affiliate faculty of the Research on the Challenges of Acquiring Language and Literacy initiative at Georgia State University and a certified speech-language pathologist.
Her research focuses on examining the developmental progression of early writing and factors that contribute to writing skills, assessment of emergent and early writing skills, exploring the concurrent relationship between children's skills within literacy domains, understanding the relationship between oral and written language skills, assessing and facilitating writing in elementary school children, and examining the relationship between writing and aspects of cognitive functioning. She has simultaneously explored both basic theoretical and highly applied research pathways to address questions pertaining to children's emergent and early conventional writing.
Robert will present data on the effects of four theory-driven interventions in grades 1, 2, and 3 in Canada (equivalent to year 1-3).  In each case we evaluated experimenter-delivered, small group word reading programs among 'at-risk' poor readers of regular schools versus controls. Study 1 explored Direct Mapping and Set-for-Variability (DMSfV) which emphasizes the use of 'flexible phonics'; Study 2 evaluated the impact of teaching complex grapheme–phoneme correspondences derived from a 'Simplicity Principle'; Study 3 contrasted Structured Word Inquiry, an approach that connects orthographic morphology to phonology and word knowledge in the teaching of literacy in Grade 3 poor readers. Study 4 explored the effects of orally delivered language analysis versus print-based word decoding morphology interventions in Grade 3 poor readers. In each case, the interventions produced measurable value added for participants over matched controls. Implications both for theories of reading development and for evidence-based practice are considered.
About the speaker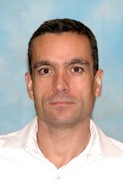 Robert is Professor and Head of the Department of Psychology and Human Development at University College London. Until 2017 he was William Dawson Scholar at McGill University, Montreal, Canada. He has published nearly 100 research articles in international journals exploring children's early reading and spelling including over 30 reading intervention studies on 4 continents (North America, United Kingdom, Hong Kong and Australia). He is  particularly interested in preventing early reading and spelling problems, often using technology. He is a school-based psychologist and classroom teacher by training, and as such maintains an interest in making schools effective learning places for all children.
Literacy instruction programs have arguably had limited success in low- and middle-income countries because they focus on the technical – but not the social – aspects of literacy instruction. Reform efforts in sub-Saharan Africa have regularly failed to shift pedagogy away from teacher-led whole-class direct instruction to activities that are more effective for learning. In part, the failure is due to a lack of recognition of the social nature of classrooms where teacher-child interactions are conditioned by cultural predispositions. New research from Tanzania identified such challenges to pedagogical reform and points to potential solutions. One approach focuses on the child – to develop their social and emotional competencies. Teachers in Mtwara, Tanzania – but not parents – think that confidence and curiosity are important for student learning and report that interactive teaching activities are less effective in rural areas where students lack these competencies. Evidence suggests that building students' confidence to participate in class is achievable relatively quickly. A second approach is to adapt teaching activities. Teachers in Tanzania report reluctance to implement teaching activities that undermine the social goals of instruction, such as avoiding embarrassment and promoting a sense of fairness and togetherness in the classroom. Instruction would be more effective if activities are co-designed with teachers to achieve both the social goals and the cognitive/learning goals of teaching.
About the speaker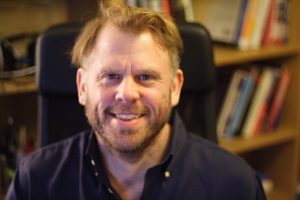 Matthew Jukes is a Fellow and Senior Education Evaluation Specialist at RTI International with 20 years of experience as a researcher in international education and child development. He is Principal Investigator of the Playful Learning Measurement Initiative (2020-22) and the Research Director of the Play Accelerator research program (2019–2024), both funded by the LEGO foundation. Dr. Jukes is also the Research Director of the Learning @ Scale research program (2019–2022), funded by the Bill & Melinda Gates Foundation through the Center for Global Development, which investigates 14 highly effective learning improvement interventions in low- and middle-income countries. Dr. Jukes conducts research on the cultural context of social emotional learning and effective pedagogy, and evidence-based decision-making in education. Previous roles include Associate Professor of International Education at the Harvard Graduate School of Education Room to Read and Senior Director of Global Research, Monitoring, and Evaluation Strategy. Dr. Jukes holds a doctorate in early childhood development and a bachelor's degree in physics from Oxford University.