INTERNATIONAL NETWORK ON INFANTS, TODDLERS AND CHILD PROTECTION
CHILD PROTECTION DURING THE PERINATAL PERIOD: INNOVATION IN ASSESSMENT AND PRACTICE
EXPERT SEMINAR AND DISCUSSION
An optimal caregiving environment during the perinatal period is critical for the healthy development of infants. Challenges to optimal development include poor nutrition, a chaotic and stressful environment and, critically, insensitive and unresponsive caregiving. Infants are at higher risk of maltreatment than any other age group and have a higher-than-average risk of being the victims of homicide. Despite their vulnerabilities, infants deemed to be at risk of harm are often not given adequate protection within a time frame that is consistent with their developmental needs. Furthermore, an increasing number of infants are being removed at birth due to failures to identify and support pregnant women with recognised risks, many of whom have no specialist input until late in pregnancy.
This online seminar focusses on child protection in the period from conception to birth. This is a significant issue in view of widespread evidence concerning the high (and apparently growing) number of infants removed from birth parents within the first few weeks of life, in several different countries. The seminar will explore the following issues:
• Community-level assessment and intervention
• Pre-birth assessment: timeframes and processes
• Supporting pregnant and newly-delivered women whose infants are at risk of harm
• Effective interventions in preventing repeat removals
• Guidelines for humane and sensitive practice when infant removal is necessary
Key presentations from the seminar will be published in a special issue of Child Abuse Review. Participants are also invited to submit abstracts for papers to be considered for this Special issue:
(https://www.childprotectionprofessionals.org.uk/News/call-for-abstracts-child-protection-during-the-perinatal-period).
Knowledge as the Anchor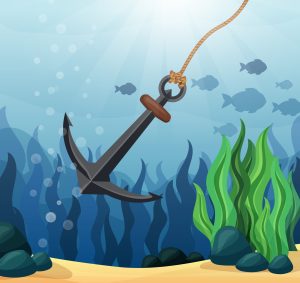 In a recent conversation with one of our Derbyshire Attachment Aware Schools (AAS) they said – 'AAS has been our anchor during this COVID pandemic storm' . They discussed with me how the knowledge gained through the Attachment Aware Schools programme about attachment, trauma, brain development, reactions to our world and life events, had really benefited their school. They stated how potent being an AAS school has been, in terms of their understanding and ability to deal with the challenges currently being faced in education. The AAS knowledge has given them a strong foundation to build their recovery curriculum upon, and they report how stabilising this has been at a time of such unprecedented complications to the life and routines in school and the world at large.
This school and many other AAS schools in Derbyshire have reported feeling more resilient and confident to support the children and staff in their setting to make the 'best' of a really difficult time, personally and professionally.
"We felt as well prepared as we could be when the children returned after lockdown because of being on the Derbyshire AAS programme. We knew we would see challenging behaviour, and other changes, and felt we had a secure knowledge base with which to address any issues as they arose."
The Derbyshire Attachment Aware Schools Programme
AAS is designed to work with schools and settings to explore human development and behaviour, and how this affects learning. The programme fills an identified gap in human development and relational practice that many teachers and school staff express they did not experience in their initial professional training. AAS enables schools to re-examine their practice, policies and systems to develop a whole school ethos where relationships are truly understood to be the cornerstone of learning.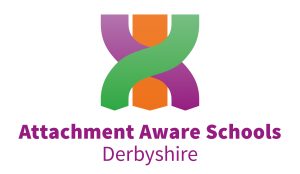 "Being part of the AAS programme and schools' network has given us the confidence to look at our whole school's provision- prior to the pandemic, and now moving out of lockdown, and to think carefully about what we want to retain/reinstate in the future. We can look at all of this through a trauma-informed perspective and think about what's really best for our school community."
So what is an Attachment Aware School ?
The Attachment Aware Schools programme offered to schools in Derbyshire, is a whole school learning and development programme. Using attachment theory and neuroscientific knowledge as an underpinning theoretical framework, we explore behaviour and the impact that poor early life and traumatic experiences can have on human growth, learning and development. Schools on the programme deepen their understanding of human behaviour and relationships through a yearlong series of taught inputs and supported action research projects. The learning journey is designed to help schools focus on the unique set of circumstances that constitute their school community and how best to address the needs and challenges that will inevitably arise in an intergenerational working community.
"Our increased understanding of attachment needs has influenced policy, systems and most importantly support for our students at every level. The whole ethos of school has changed. We now have the resilience to take risks and support each other to meet the challenges of our most vulnerable students."
Ethos, Mindset and the Golden Thread
Our AAS programme is designed to develop mindset, ethos and practice in schools and education settings. It is not a toolkit of prescribed interventions or practices; as helpful as resources can be, they don't always have the sustainable impact that we know schools want and need to truly embed and maintain new and more effective ways of working. Our mission is to help bring about a renewed understanding and approach to behaviour to maximise the potential and outcomes of children, young people and, in fact, all those who work and learn together in education.
The 'golden thread' that holds all of our 'graduate' schools together in our AAS network across the county is an understanding of the importance of building and maintaining good relationships: young person to adult, young person to young person, and adult to adult. Placing this understanding of the impact of human dynamics at the heart of school ethos and practice to build a safe and nurturing learning environment where all learners, and their educators can flourish.
What has been the impact to date?
We have seen improvements in:
Relationships in school
School experience for pupils
Levels of anxiety, stress and worry
Effectiveness of policies and communication systems
Staff attitudes to work
Student behaviour – lower level of incidents and disruption
Academic progress and attainment
Attendance
…and best of all – better relationships and a deeper understanding of the needs of children, young people and colleagues, to ensure the best experience and outcomes in every school day.
Lizzie Watt
Attachment Aware Programme Lead
lizzie.watt@derbyshire.gov.uk
Image attribution: Anchor created by freepik – www.freepik.com
Leon Feinstein, Director of the Rees Centre, was delighted to invite the independent care review (ICR) team to a virtual meeting at the Rees Centre on Tuesday 23 March, to provide an opportunity to present our research on what is known about what's working and what's not working in children's social care. Click on the links below to view the slides from this meeting and a further presentation for the ICR, by Prof Julie Selwyn, given at Coram Voice, titled The subjective well-being of children in care and care leavers.
Bright Spots Care review presentation
REES Centre presentation to ICR 1.5
To attend the webinar, simply click on this link on the day of the event.
Schools are increasingly taking approaches that emphasise the emotional and relational components of learning.  One element of this can be the rethinking of traditional behaviour policies, either to make them more sensitive to the diverse needs of young people or to recast them completely as 'relationship policies'.  The two speakers in this webinar have gone through the latter process in their schools – one primary and one secondary – and will discuss the process of creating a relationship policy for the school and its impact on young people, staff and the wider school environment.  The webinar is likely to be of interest to school leaders, SENCOs, Designated Teachers and virtual school staff seeking to encourage their local schools to think about how they can promote positive relationships.
ABOUT THE SPEAKER
Alison Gray is the SENDCo at Goodyers End Primary School in Warwickshire; Paul Nicholson is the headteacher at Gillingham School in Dorset.
RELATED RESEARCH
This webinar series is linked to our research programme, The Alex Timpson Attachment and Trauma Programme in Schools.
Questions? 
Please contact timpsonprogramme@education.ox.ac.uk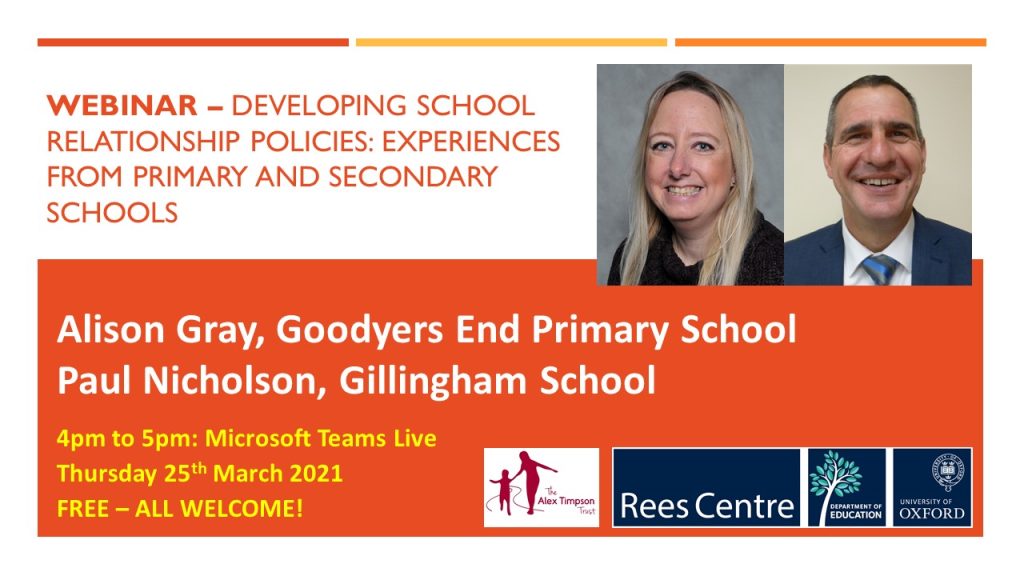 This seminar arises out of the work of the of the International Research Network on Transitions to Adulthood from Care (INTRAC), which brings together researchers from Europe, the Middle East, Australia, Canada and the United States – and more recently members from Asian, African and South American countries.
The seminar will offer participants an opportunity to hear and discuss the findings from seven papers to be published by members of INTRAC in a Special Issue of Child and Family Social Work (Stein, M. and Ward, H. Eds.(in (Published online: 12th April 2021; Published print 22nd April 2021)) Young People's Transitions from Care to Adulthood: exploring historical narratives). The papers present original research into the historical antecedents of policy and practice concerning children leaving out-of-home care (care leavers) in six countries: England, India, Romania, Northern Ireland, Norway and Switzerland. The way in which societies support care leavers at this pivotal moment in their lives is emblematic of their approach to numerous 'wicked issues' such as social exclusion, poverty and, increasingly, immigration and seeking asylum, that affect many other young people who may need help in times of adversity. Understanding the development of policies designed to promote better outcomes for care leavers provides an opening into exploring these wider issues, which impact on a much higher proportion of the population.
The seminar has three aims. First, setting the historical context for leaving care policy and practice in six high and middle-income countries over the last 150 years. Second, identifying 'common concerns', including poor outcomes; abuse within care; and systemic injustices. Third, the seminar will introduce 'enduring issues': conflicting perspectives around the purpose of care; concerns about encouraging welfare dependency and abuse, powerlessness and lack of agency. The seminar will conclude with reflections on progress (or lack of it) over time and across cultures.
The seminar will be presented by Mike Stein and Harriet Ward, who edited the Special Issue. We are expecting authors of some of the other papers (from India, Romania, Northern Ireland, Norway and Switzerland) to participate in the discussion.
We are pleased to announce the appointment of Professor Leon Feinstein to the role of Director of the Rees Centre.  He will take up this post from 18 January 2021.
Lisa Holmes has taken on the role of Deputy Director of Research within the Department of Education, creating the vacancy for Director of the Rees Centre. Lisa will continue to play a key role in the Rees Centre leading major research projects and will continue to be part of the senior management team.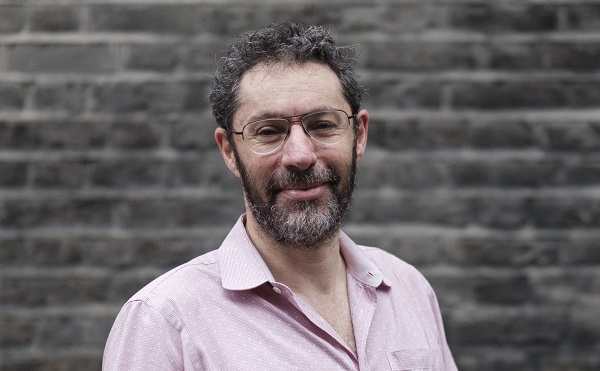 Leon joined the department in October 2019 as Professor of Education and Children's Social Care working in the Rees Centre having had previous roles as Director of Evidence at the Children's Commissioner's Office and at the Early Intervention Foundation. Before that he worked in the civil service for a decade bringing the best evidence and insight to support policy making across social policy issues.
Leon said "I am delighted and honoured to take on the role of Director of the Rees Centre. The Centre is a leading organisation in research about those who are, or have been supported by children's social care. This is a field of policy and practice that faces tremendous challenges but also has great reservoirs of skill and talent. I hope to draw on what I have learnt in other roles to work with some wonderful colleagues to bring the best evidence and knowledge to support families, practitioners and policy makers. Lisa is a tough act to follow and I am delighted she will continue in the Centre, offering stability, leadership and insight." Lisa added/said "This is an exciting change for me personally and for the Rees Centre. I look forward to continuing to work with Leon to develop collaborative research opportunities. I am also looking forward to the new challenges and opportunities associated with the role of Deputy Director of Research in the wider Department."
To attend the webinar, simply click on this link on the day of the event.
This webinar will summarise the findings from the first working paper to be published from the Alex Timpson Programme. It covers 24 primary schools who received whole school training in attachment and trauma awareness in 2018 and early 2019, based on an online survey of school staff before the training, and a follow-up survey one year later; all of the data were collected prior to the COVID-19 pandemic. The webinar will focus on tangible changes resulting from the training, from individual staff members shifting their everyday approach to vulnerable children, to broader innovations in practice, or school-wide policy reviews. It will also discuss the reviews of staff about the indirect impact on children and the wider school environment.
ABOUT THE SPEAKER
Dr Neil Harrison is the Principal Investigator leading the Programme, Helen Trivedi is a researcher on the Alex Timpson Attachment and Trauma Programme in Schools.
RELATED RESEARCH
This webinar series is linked to our research programme, The Alex Timpson Attachment and Trauma Programme in Schools.
Questions? 
Please contact timpsonprogramme@education.ox.ac.uk