To attend the webinar, simply click on this link on the day of the event.
The impact of the Covid-19 pandemic brought issues around transitions and change in education into sharp focus. Whether through sudden partial closures of schools early in the pandemic, or burst bubbles in the months following, everybody in education has experienced the uncertainty and disruption of sudden and dramatic transitions.
Those who care for or work with care-experienced children will know that many struggle with change and uncertainty. Even without the complication of a global pandemic, the school day is a long series of transitions – from one activity to another, one room to another, one teacher to another – and the rhythm of the school year adds in transitions to holidays and back again, to new classes and to new settings. This webinar will explore the factors that make transitions and change such a challenge for care-experienced and adopted children and provide practical strategies for supporting children to manage them.
ABOUT THE SPEAKER
Rebecca Brooks is an Education Policy Advisor at Adoption UK, a former secondary school teacher and foster carer. Now an adoptive parent, her work at Adoption UK focuses on assessing the impact of education policy on adoptive families and adopted children and young people and supporting education professionals with guidance, training materials and resources. She is the author of The Trauma and Attachment Aware Classroom and several Adoption UK reports including Bridging the Gap, Better Futures and the annual Adoption Barometer.
RELATED RESEARCH
This webinar series is linked to our research programme, The Alex Timpson Attachment and Trauma Programme in Schools.
Questions? 
Please contact timpsonprogramme@education.ox.ac.uk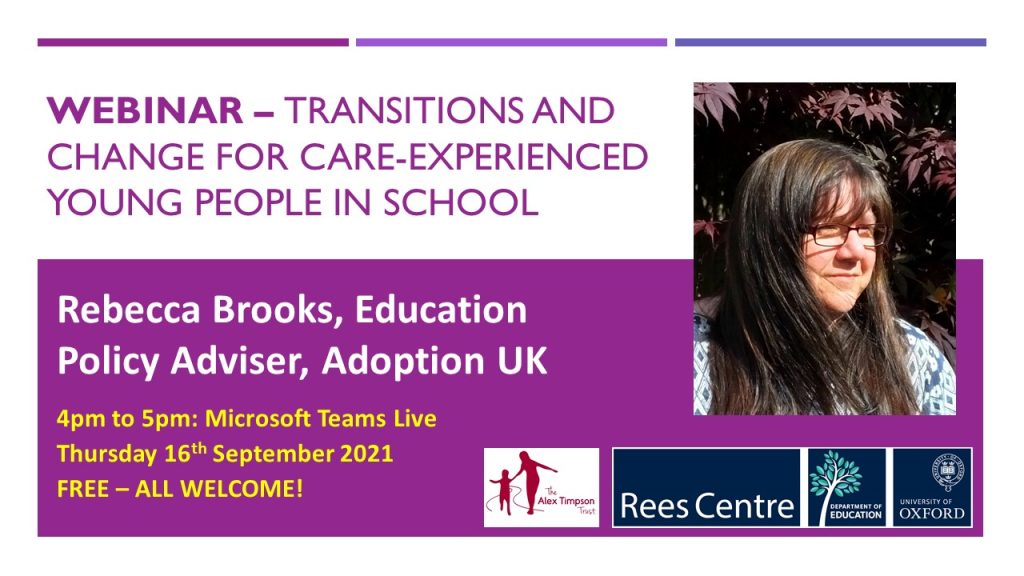 A significant, new research programme will investigate factors linked to the mental health and wellbeing of care-experienced young people during two transition periods: moving from primary to secondary school and moving from adolescence into adulthood.
The new research, announced this week, led by Dr Lisa Holmes and Dr Rachel Hiller (Department of Psychology, University of Bath) will look at the impact of transitions for care-experienced young people.
The four-year programme is led by an interdisciplinary team from the universities of Oxford and Bath, in collaboration with colleagues at Cardiff University and the University of Bristol. £2.2 million for this project has been funded directly by UKRI, with the remaining coming from the universities involved.
The programme aims to identify key processes linked to the mental health and wellbeing of care-experienced young people, with a specific focus on psychological process and the role of support systems and services, to identify targets for future intervention and prevention programmes. The work will be supported by Adoption UK and Coram Voice, as well as three panels of care-experienced young people.
By involving young people with direct experience of foster care, residential care and/or adoption, the researchers want to develop a deeper understanding about individuals' pre-care experiences (ie. challenges they faced before coming into care), their experiences in care and at school, as well as how individuals see themselves and others, and manage their emotions.
One in 30 UK children are taken into care at some point before their 18th birthday. Many of these young people have experienced abuse, neglect, and other difficulties. Once in care, they are often separated from siblings and live with multiple carers, and this ongoing instability can compound their early experiences and have long-term consequences.
This topic addresses a pressing issue for practitioners and policymakers. The research team hope that their findings will lead to improved understanding of the needs of care-experienced young people, and improved outcomes, alongside more practical support for social workers, teachers, mental health professionals, adoptive parents and foster carers supporting these young people.
Dr Lisa Holmes added: "We are delighted to be awarded this funding and we firmly believe that the research programme will facilitate the development of an evidence base to move beyond stating the problem. We will focus on mechanisms, and in particular those that are potentially malleable for earlier interventions.
"Ultimately, this is not only about building resilience among care-experienced young people but also building more resilient systems and services to support them. In the long-term we hope that this work will help to positively impact policy and practice."
Dr Rachel Hiller (Co-Principal Investigator) explained: "We know that care-experienced young people have very high rates of mental health difficulties and, if left unaddressed, that this can have lifelong consequences for their wellbeing. We don't want to accept poor outcomes as an inevitable part of being care-experienced. Care-experienced young people deserve high quality research on how we can better support their needs."
The research will use existing national data from approximately 14,000 care-experienced young people and will also include new longitudinal studies, involving 600 young people aged between 10-18, their carer(s), adoptive parent(s) and/or social workers.
Sue Armstrong Brown, Adoption UK's CEO said: "The number of adopted young people seeking help for their mental health is rising. We know that trauma suffered in early childhood has lasting impacts on wellbeing, especially during tricky times like the transition from adolescence to adulthood. This research will help us develop a deep understanding of the challenges these young people face, and the things we can do to give them an equal chance to thrive."
Linda Briheim from Coram Voice added: "Understanding how transitions impact on children in care and care leavers mental health and well-being and how they can be best supported to deal with these changes is incredibly important. Coram Voice are excited to be part of a research programme that explores these issues.
"As a charity committed to giving children and young people a voice in their care, Coram Voice are delighted to be facilitating young people's panels with children in care and care leavers to co-produce the research. This will ensure the research is grounded in their experience and can identify solutions that can truly make a difference to their lives."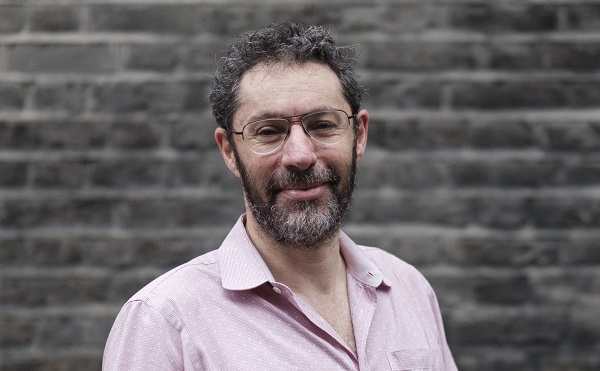 I am delighted to chair the evidence group for Josh MacAlister's review of the care system, described by the Secretary of State who launched it as a "wide-ranging, independent review to address poor outcomes for children in care as well as strengthening families to improve vulnerable children's lives."
Josh MacAlister and the review team published their opening position on Thursday 17th June, a statement on the case for change.
The review has heavy billing, not least as the level of government borrowing is higher now than when a previous Conservative chancellor demanded austerity. The current administration may be more inclined to spend but will they spend on children outside of universal services?
The review is also in the shadow of the recent review of the system in Scotland, which was much longer, was evidently led by those with experience of care, and reported into a devolved administration that has a clear articulation of its commitment to deliver the rights of children.
The pressure is certainly on. The case for change sets out Josh's interpretation and that of the review team of what they have heard so far, in listening to and reading the evidence of personal testimony, academic research, expert views and from responses submitted to the review. From this, the case for change indicates where the review team think the system needs to change.
It is very welcome that the review is publishing the case for change so that everyone with an interest knows where the review will focus and is able to respond on the more specific issues. I know that Josh and the team are very open to all responses on these questions and I know that they are listening. People can respond here.
There are two old cliches about how those outside positions of power in government might best engage in the business of government. One cliché is the lift test, "what do you do if you find yourself in a lift with a senior figure?" How to cut through, what to say, how to be heard? The second cliche concerns a train leaving the station. You don't get to decide when the train runs, your choice is whether to ride the train.
The Evidence Group is one of three groups providing support to the review. Of particular importance is the Experts by Experience Board, there to ensure a voice in the review for those who have had a social worker (either themselves or a child in their care). The Design Group will help guide how the review designs its recommendations.
In my work I have tried to bring good evidence to bear on policy and practice and help ensure it is used meaningfully and accurately. To do this we need a clear idea about what we mean by good evidence, by what counts as evidence, for who, about what, applied how? We might call this an episteme, a framework of agreement about what counts as knowledge and how it should be interpreted, which allows us to settle on truths or at least determine what we mean by truthfulness, in how we answer research questions intended to inform decisions.
As chair of the evidence group, I can say that the review team have had access to a great deal of high quality evidence of multiple sorts on multiple questions. In the time available Josh and the team have made their interpretation of what it says about what should change in the care system, focusing particularly on the side of problems and issues requiring attention, rather than the many daily successes and positive outcomes that make up so much of existing practice and experience.
The members of the evidence group appointed by the review have submitted their views on the review team's reading of the evidence and on the team's interpretation and representations of it. Ultimately the case for change is not primarily an evidentiary paper in the sense of being set up as a research or science project with a clear technical methodology to address a narrow scientific or social scientific question. It isn't subject to formal peer review and approval in the way that a National Statistic or an academic paper might be. Neither I nor the other group members get to sign off the document. It is ultimately the view of Josh and his team and that is in part what is meant by an independent review. Another reviewer might have looked at the evidence differently and made a different case or called for different changes.
I hope it leads to a fruitful discussion. For what it is worth I think the field suffers from a lack of agreement about what counts as good evidence. Because of the nature of the evidence as yet available and the diversity of views on it, many of the issues in the case for change are subject to considerable uncertainty and disagreement so it is likely that debate will continue.
I don't think the question of the appropriate balance between statutory care of children and wider support to families is resolved by the evidence available, nor do we know enough in aggregate about what structures best help people provide the right supports to which groups of children at the right times. I agree it is good to have a debate about these things. The available evidence can inform and there will be more evidence gathering in the next stages of the review.
I hope that the review goes on to make valuable and effective recommendations that address many of the issues and challenges raised in evidence to the review and that these lead to real improvements to the experiences of children, families and care experienced people. I hope that the review is able to address the clear call from those with care experience to be heard, not just in the review, but in perpetuity. Finally, I hope the review addresses the need to improve knowledge and understanding both in terms of about how the care system might be improved but also in helping the public and hence government recognise the work of and hear the voices of care experienced people, children, social workers, carers, directors of children's services and others who are too often drowned out of the public debate.
We will all have differing views on all of this. I hope we will have more blogs in the weeks ahead.
Read more about the case here.
To attend the webinar, simply click on this link on the day of the event.
We have undertaken an extensive review of the recent research literature about attachment and trauma informed school programmes. Findings from over 30 worldwide studies have been brought together and show that whilst the impact of early adversity on school outcomes is significant, the evidence base for effective interventions is an emerging field. We highlight promising outcomes for attachment and trauma informed programmes and offer suggestions to further strengthen the evidence base.
ABOUT THE SPEAKER
Andrew is a Research Officer in the Rees Centre
RELATED RESEARCH
This webinar series is linked to our research programme, The Alex Timpson Attachment and Trauma Programme in Schools.
Questions? 
Please contact timpsonprogramme@education.ox.ac.uk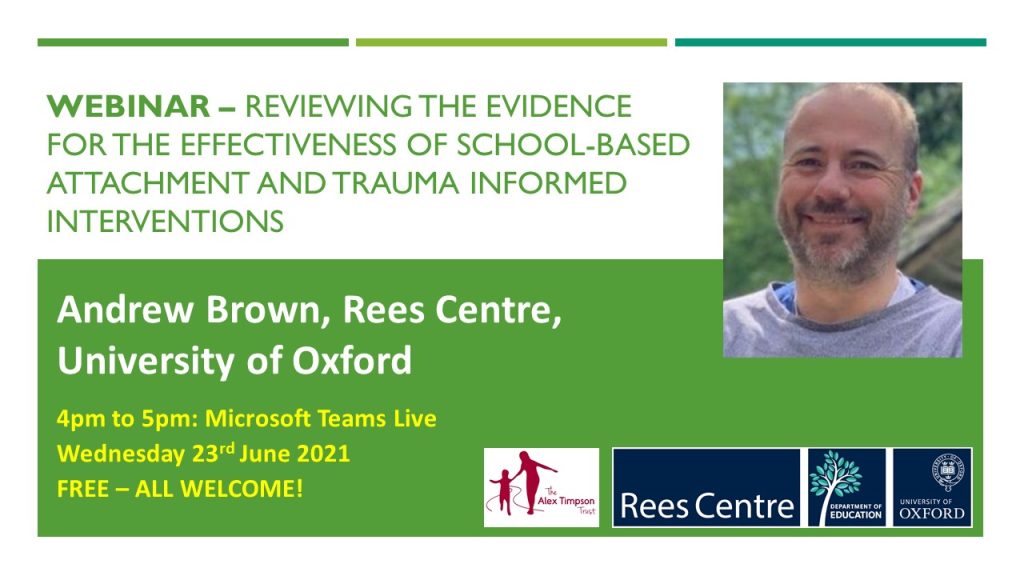 The Rees Centre has been awarded £122,780 to explore the pathways into and through higher education for young people who were allocated a social worker when they were children – often referred to as 'children in need'.
The study is funded by What Works for Children's Social Care and the Centre for Transforming Access and Student Outcomes in Higher Education (TASO), and will be led by Dr Neil Harrison – Associate Professor and Deputy Director of the Rees Centre.  It will focus on the cohort of young people born between 1st September 1998 and 31st August 1999, drawing on national administrative data accessed from the Department for Education and building on earlier work by the Rees Centre.
Dr Neil Harrison, Associate Professor and Deputy Director of the Rees Centre, said: "This is an exciting opportunity to look in detail at a group about which we currently know little, save that they are under-represented in higher education.  The study will enable us to find out more about the supportive factors that can help to propel young people towards higher education despite the challenges of their childhood.  We are very grateful to the two What Works Centres for their funding and support."
Dr Michael Sanders, Chief Executive, What Works for Children's Social Care said: "Too little is known about the higher education journey for children in need. We need a clearer picture of their experiences and pathways if local authorities, schools and higher education providers are to provide them with the right support. This research project will allow us to make important strides in that direction."
Dr Eliza Kozman, Deputy Director (Research), TASO said: "We know that children in need face complex barriers to success in education.  Higher education providers run a wide range of initiatives designed to support these learners but our recent research suggests that poor data linkage can hinder effective implementation and evaluation of these activities. Mapping the pathways into and through higher education is a vital piece of the puzzle in supporting this diverse group."
The study will build a comprehensive picture of how personal, social and educational factors combine to influence the pathways of young people after the age of 16, including their chances of participating and succeeding in higher education.  The findings will help policymakers, schools, colleges and universities to improve the support that they provide to children in need and other disadvantaged groups.
The study is expected to report in late 2022.  More information about the study is available here: http://www.education.ox.ac.uk/research/higher-education-pathways-for-young-people-with-a-social-worker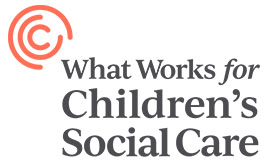 INTERNATIONAL NETWORK ON INFANTS, TODDLERS AND CHILD PROTECTION
CHILD PROTECTION DURING THE PERINATAL PERIOD: INNOVATION IN ASSESSMENT AND PRACTICE
EXPERT SEMINAR AND DISCUSSION
An optimal caregiving environment during the perinatal period is critical for the healthy development of infants. Challenges to optimal development include poor nutrition, a chaotic and stressful environment and, critically, insensitive and unresponsive caregiving. Infants are at higher risk of maltreatment than any other age group and have a higher-than-average risk of being the victims of homicide. Despite their vulnerabilities, infants deemed to be at risk of harm are often not given adequate protection within a time frame that is consistent with their developmental needs. Furthermore, an increasing number of infants are being removed at birth due to failures to identify and support pregnant women with recognised risks, many of whom have no specialist input until late in pregnancy.
This online seminar focusses on child protection in the period from conception to birth. This is a significant issue in view of widespread evidence concerning the high (and apparently growing) number of infants removed from birth parents within the first few weeks of life, in several different countries. The seminar will explore the following issues:
• Community-level assessment and intervention
• Pre-birth assessment: timeframes and processes
• Supporting pregnant and newly-delivered women whose infants are at risk of harm
• Effective interventions in preventing repeat removals
• Guidelines for humane and sensitive practice when infant removal is necessary
Key presentations from the seminar will be published in a special issue of Child Abuse Review. Participants are also invited to submit abstracts for papers to be considered for this Special issue:
(https://www.childprotectionprofessionals.org.uk/News/call-for-abstracts-child-protection-during-the-perinatal-period).
Knowledge as the Anchor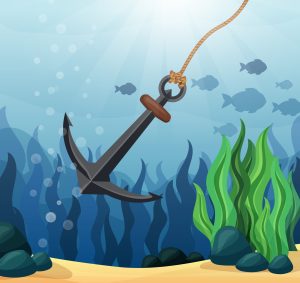 In a recent conversation with one of our Derbyshire Attachment Aware Schools (AAS) they said – 'AAS has been our anchor during this COVID pandemic storm' . They discussed with me how the knowledge gained through the Attachment Aware Schools programme about attachment, trauma, brain development, reactions to our world and life events, had really benefited their school. They stated how potent being an AAS school has been, in terms of their understanding and ability to deal with the challenges currently being faced in education. The AAS knowledge has given them a strong foundation to build their recovery curriculum upon, and they report how stabilising this has been at a time of such unprecedented complications to the life and routines in school and the world at large.
This school and many other AAS schools in Derbyshire have reported feeling more resilient and confident to support the children and staff in their setting to make the 'best' of a really difficult time, personally and professionally.
"We felt as well prepared as we could be when the children returned after lockdown because of being on the Derbyshire AAS programme. We knew we would see challenging behaviour, and other changes, and felt we had a secure knowledge base with which to address any issues as they arose."
The Derbyshire Attachment Aware Schools Programme
AAS is designed to work with schools and settings to explore human development and behaviour, and how this affects learning. The programme fills an identified gap in human development and relational practice that many teachers and school staff express they did not experience in their initial professional training. AAS enables schools to re-examine their practice, policies and systems to develop a whole school ethos where relationships are truly understood to be the cornerstone of learning.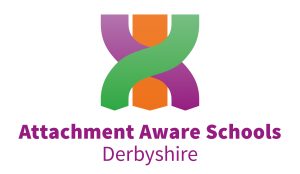 "Being part of the AAS programme and schools' network has given us the confidence to look at our whole school's provision- prior to the pandemic, and now moving out of lockdown, and to think carefully about what we want to retain/reinstate in the future. We can look at all of this through a trauma-informed perspective and think about what's really best for our school community."
So what is an Attachment Aware School ?
The Attachment Aware Schools programme offered to schools in Derbyshire, is a whole school learning and development programme. Using attachment theory and neuroscientific knowledge as an underpinning theoretical framework, we explore behaviour and the impact that poor early life and traumatic experiences can have on human growth, learning and development. Schools on the programme deepen their understanding of human behaviour and relationships through a yearlong series of taught inputs and supported action research projects. The learning journey is designed to help schools focus on the unique set of circumstances that constitute their school community and how best to address the needs and challenges that will inevitably arise in an intergenerational working community.
"Our increased understanding of attachment needs has influenced policy, systems and most importantly support for our students at every level. The whole ethos of school has changed. We now have the resilience to take risks and support each other to meet the challenges of our most vulnerable students."
Ethos, Mindset and the Golden Thread
Our AAS programme is designed to develop mindset, ethos and practice in schools and education settings. It is not a toolkit of prescribed interventions or practices; as helpful as resources can be, they don't always have the sustainable impact that we know schools want and need to truly embed and maintain new and more effective ways of working. Our mission is to help bring about a renewed understanding and approach to behaviour to maximise the potential and outcomes of children, young people and, in fact, all those who work and learn together in education.
The 'golden thread' that holds all of our 'graduate' schools together in our AAS network across the county is an understanding of the importance of building and maintaining good relationships: young person to adult, young person to young person, and adult to adult. Placing this understanding of the impact of human dynamics at the heart of school ethos and practice to build a safe and nurturing learning environment where all learners, and their educators can flourish.
What has been the impact to date?
We have seen improvements in:
Relationships in school
School experience for pupils
Levels of anxiety, stress and worry
Effectiveness of policies and communication systems
Staff attitudes to work
Student behaviour – lower level of incidents and disruption
Academic progress and attainment
Attendance
…and best of all – better relationships and a deeper understanding of the needs of children, young people and colleagues, to ensure the best experience and outcomes in every school day.
Lizzie Watt
Attachment Aware Programme Lead
lizzie.watt@derbyshire.gov.uk
Image attribution: Anchor created by freepik – www.freepik.com
Leon Feinstein, Director of the Rees Centre, was delighted to invite the independent care review (ICR) team to a virtual meeting at the Rees Centre on Tuesday 23 March, to provide an opportunity to present our research on what is known about what's working and what's not working in children's social care. Click on the links below to view the slides from this meeting and a further presentation for the ICR, by Prof Julie Selwyn, given at Coram Voice, titled The subjective well-being of children in care and care leavers.
Bright Spots Care review presentation