At a time when we should be celebrating the success of our teacher education programmes in preparing high-quality teachers who have been able to adapt nimbly and expertly to the demands of the pandemic, the Government's ITT Market Review report (Initial teacher training (ITT) market review) instead threatens the future viability of programmes such as the Oxford PGCE.
Today the government published the report of the Expert Advisory Group (EAG) of the Initial Teacher Training (ITT) Market Review. The University of Oxford, which has an international reputation for the quality of its teacher education (PGCE) programme and which has consistently been awarded the highest ratings by Ofsted, has serious concerns about the recommendations contained in the report. There is little indication as to why this review was deemed necessary (when all existing ITT providers are rated by Ofsted as being either 'good' or 'outstanding') and the report threatens to undermine the very basis on which the Oxford PGCE operates.
The call for consistency across ITT programmes nationally has led to a set of recommendations which will impose control over every aspect of initial teacher education, resulting in:
a curriculum which will need to be aligned totally to the government's ITT Core Content Framework;
increased prescription as to how the teacher education programme is structured and delivered;
prescribed approaches to assessment; a national 'delivery' model that appears not to allow for the continuation of high-quality local partnerships such as the Oxford PGCE; and
requirements for the school-based aspects of the programme which will have significant resource implications.
The recommendations also raise questions as to what degree of academic freedom a university will have within such a model, and the extent to which it can continue to plan and deliver a programme in close collaboration with its local school partners. Like many other teacher education programmes nationally, the Oxford PGCE works closely with local schools to meet both the schools' needs and those of the teaching profession more widely.  Breaking long-established, close links with schools across our partnership threatens our ability to achieve those two purposes.
We are delighted to announce the appointment of Dr Michelle Meadows to the post of Associate Professor of Educational Assessment.
Michelle joins us from Ofqual where she is currently Deputy Chief Regulator and Executive Director for Strategy Risk and Research. She will take up her post at the department in conjunction with a Fellowship at Green Templeton College from 13th September 2021 and we very much look forward to welcoming her then.
Michelle has a PhD in psychology from the University of Manchester and is currently an Honorary Research Fellow here at the department. Her research on educational assessment has had a great deal of impact. Her research interests include policy making, standard setting and quality of marking. She has also researched the wash back effects of qualification design on teaching and learning. Michelle has published widely, given evidence to many parliamentary Select Committee hearings and her public engagement work includes appearances on BBC News, Radio 4's Today Programme and Good Morning Britain. Prior to joining Ofqual Michelle was Director of AQA's Centre for Educational Research and Practice and was a member of AQA's Executive Board. She is currently collaborating on research projects with colleagues from OUCEA and we look forward to her continuing this work when she joins.
A significant, new research programme will investigate factors linked to the mental health and wellbeing of care-experienced young people during two transition periods: moving from primary to secondary school and moving from adolescence into adulthood.
The new research, announced this week, led by Dr Lisa Holmes and Dr Rachel Hiller (Department of Psychology, University of Bath) will look at the impact of transitions for care-experienced young people.
The four-year programme is led by an interdisciplinary team from the universities of Oxford and Bath, in collaboration with colleagues at Cardiff University and the University of Bristol. £2.2 million for this project has been funded directly by UKRI, with the remaining coming from the universities involved.
The programme aims to identify key processes linked to the mental health and wellbeing of care-experienced young people, with a specific focus on psychological process and the role of support systems and services, to identify targets for future intervention and prevention programmes. The work will be supported by Adoption UK and Coram Voice, as well as three panels of care-experienced young people.
By involving young people with direct experience of foster care, residential care and/or adoption, the researchers want to develop a deeper understanding about individuals' pre-care experiences (ie. challenges they faced before coming into care), their experiences in care and at school, as well as how individuals see themselves and others, and manage their emotions.
One in 30 UK children are taken into care at some point before their 18th birthday. Many of these young people have experienced abuse, neglect, and other difficulties. Once in care, they are often separated from siblings and live with multiple carers, and this ongoing instability can compound their early experiences and have long-term consequences.
This topic addresses a pressing issue for practitioners and policymakers. The research team hope that their findings will lead to improved understanding of the needs of care-experienced young people, and improved outcomes, alongside more practical support for social workers, teachers, mental health professionals, adoptive parents and foster carers supporting these young people.
Dr Lisa Holmes added: "We are delighted to be awarded this funding and we firmly believe that the research programme will facilitate the development of an evidence base to move beyond stating the problem. We will focus on mechanisms, and in particular those that are potentially malleable for earlier interventions.
"Ultimately, this is not only about building resilience among care-experienced young people but also building more resilient systems and services to support them. In the long-term we hope that this work will help to positively impact policy and practice."
Dr Rachel Hiller (Co-Principal Investigator) explained: "We know that care-experienced young people have very high rates of mental health difficulties and, if left unaddressed, that this can have lifelong consequences for their wellbeing. We don't want to accept poor outcomes as an inevitable part of being care-experienced. Care-experienced young people deserve high quality research on how we can better support their needs."
The research will use existing national data from approximately 14,000 care-experienced young people and will also include new longitudinal studies, involving 600 young people aged between 10-18, their carer(s), adoptive parent(s) and/or social workers.
Sue Armstrong Brown, Adoption UK's CEO said: "The number of adopted young people seeking help for their mental health is rising. We know that trauma suffered in early childhood has lasting impacts on wellbeing, especially during tricky times like the transition from adolescence to adulthood. This research will help us develop a deep understanding of the challenges these young people face, and the things we can do to give them an equal chance to thrive."
Linda Briheim from Coram Voice added: "Understanding how transitions impact on children in care and care leavers mental health and well-being and how they can be best supported to deal with these changes is incredibly important. Coram Voice are excited to be part of a research programme that explores these issues.
"As a charity committed to giving children and young people a voice in their care, Coram Voice are delighted to be facilitating young people's panels with children in care and care leavers to co-produce the research. This will ensure the research is grounded in their experience and can identify solutions that can truly make a difference to their lives."
Xin XU, Research Fellow, Centre for Global Higher Education writing in The times Higher Education supplement today asks "What does the rise of Asia mean for global higher education?"
https://www.timeshighereducation.com/campus/what-does-rise-asia-mean-global-higher-education
Global education leaders discussed new or emerging approaches, methods, and systems in education at the Yidan Prize Conference Series: Europe 2021 in partnership with University of Oxford
28 May 2021, London – The European session of The Yidan Prize Conference Series, was hosted by the Yidan Prize Foundation in partnership with University of Oxford's Department of Education on 28 May. The virtual conference saw leaders in education and researchers from Yidan Prize Foundation, UNESCO, Harvard University, the University of Oxford, Stanford University, Northwestern University, Campaign for Female Education (CAMFED) and Fundación Escuela Nueva (FEN) discuss the theme of 'What is Innovation in Education?'. As part of the Conference Series, the Foundation also held its first International Yidan Prize Doctoral Conference on 27 May in support of the new generation of education researchers.
With the global learning landscape gradually emerging from the pandemic that disrupted the education of 90% of students worldwide, the conference considered what the longer-term future of education could and should look like. It commenced with an insight session from Dr Sobhi Tawil, Director, Future Learning and Innovation at UNESCO.
Dr Charles CHEN Yidan, Founder of the Yidan Prize commented: "The Yidan Prize recognises the most innovative research and practices in education. In the past year, we have seen many agile and innovative educational solutions sparked by the challenging circumstances of the pandemic. This is what we seek to find and celebrate, bringing together brilliant minds to create a better world through education."
Professor Louise Richardson, Vice-Chancellor of the University of Oxford commented, "We are delighted to work with the Yidan Prize Foundation in organizing this important conference. Dr Charles CHEN Yidan is committed to the advancement of education as a means of improving all our lives. He and his colleagues have been at the forefront of recognising, supporting and rewarding leaders in the field of education and I have no doubt that they will continue to do so in the years to come."
How motivation in classrooms affects behaviour
In the first panel on how motivation affects behaviour in education, speakers considered strategies to dismantle barriers to engagement, the role that exclusion plays and how to create more inclusive education systems that work for all students. Speakers included:
Ms Lucy Lake, Yidan Prize for Education Development Laureate 2020; Chief Executive Officer, CAMFED
Ms Angeline Murimirwa, Yidan Prize for Education Development Laureate 2020; Executive Director – Africa, CAMFED
Ms Vicky Colbert, Yidan Prize for Education Development Laureate 2017; FEN
Professor Harry Daniels, Professor of Education, Department of Education, University of Oxford
The panel shared evidence and insights from their own research and programmes looking at how to create cultures of participation and belonging, how to boost academic self-esteem and the role that each of these strategies can play in improving attendance, motivation and performance. In addition, the panel outlined their experiences of using the insights of excluded and marginalised young people to help inform future, more inclusive education research and interventions.
Scientific approach to improving teaching outcomes
The second panel discussion focused on innovation in education from a scientific perspective. A panel of global education research experts considered the need to root future education innovations in evidence-based research. The panel explored science, technology, engineering, and mathematics (STEM) education and how a scientific approach can improve teaching outcomes. Speakers included:
Professor Carl Wieman, Yidan Prize for Education Research Laureate 2020; Professor of Physics and Graduate School of Education and DRC Chair, Stanford University
Professor Larry Hedges, Yidan Prize for Education Research Laureate 2018; Chairman, Department of Statistics, Northwestern University
Professor Thomas Kane, Member of the Yidan Council of Luminaries; Walter H. Gale Professor of Education, Harvard Graduate School of Education
Professor Sibel Eruduran, Professor of Science Education, University of Oxford
The panel argued for a need for a new model of learning and teaching for better learning outcomes. Teachers needs to be better supported with the tools needed to develop new and evidenced based teaching practices. The panel also outlined a future in which STEM knowledge accumulation for assessment is replaced with an emphasis on authentic problem-solving more useful to future generations in terms of their ability to solve complex, real world problems.
In line with Yidan Prize Foundation's commitment to foster rising talents in education research, it hosted its first International Yidan Prize Doctoral Conference. The conference looked at the future of education and what skills young people need in order to pursue challenges they face. During the conference, doctoral students heard from Dr Rebecca Eynon, Professor of Education, the Internet and Society at the University of Oxford, about the datafication of education in the future. They also heard from Ms Lucy Lake and Ms Angeline Murimirwa about how CAMFED address the intersectionality of education, inequality, and technology in sub-Saharan Africa.
The Yidan Prize Foundation and University of Oxford review panel selected five doctoral students with the best papers as winners who will be invited to join the Yidan Prize Summit and Awards Presentation Ceremony in Hong Kong in December. They are: McQueen Sum (University of Oxford), Junping Cui (University College London), Lydia Lymperis (Newcastle University), Aneyn O'Grady (University of Oxford) and Ziyun Deng (Harvard University).
In addition, they winners will be invited to an exclusive meeting with the 2021 Yidan Prize laureates. Conference papers will be printed in an inaugural volume of a series of annual proceedings from the Yidan Prize Doctoral Conference.
Leading educators and researchers speaking at the Yidan Prize Conference Series: Europe 2021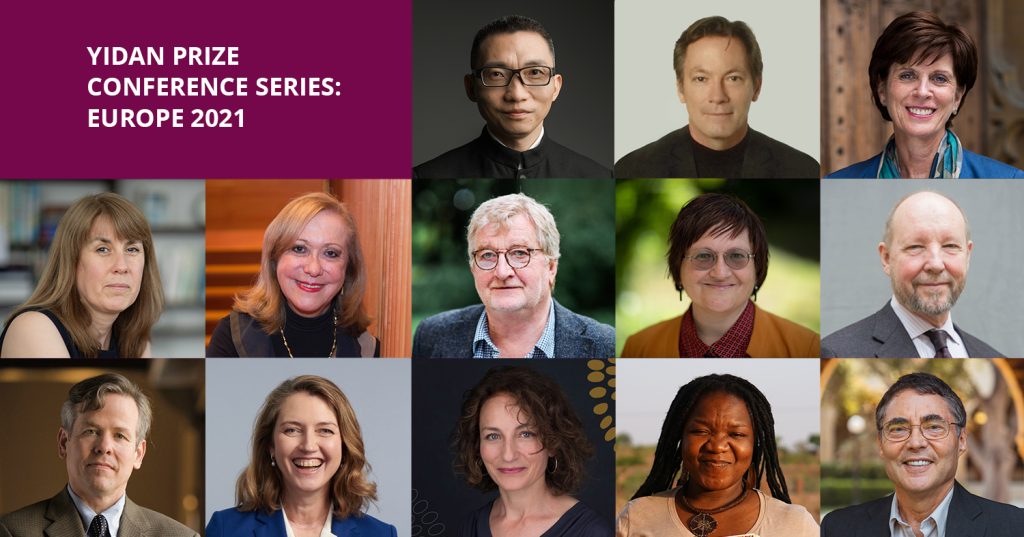 From top left to bottom right:
Dr Charles CHEN Yidan, Yidan Prize Foundation; Dr Sobhi Tawil, UNESCO; Professor Louise Richardson, University of Oxford ; Professor Jo-Anne Baird, University of Oxford; Ms Vicky Colbert, FEN; Professor Harry Daniels, University of Oxford; Professor Sibel Erduran, University of Oxford; Professor Larry Hedges, Northwestern University; Professor Thomas Kane, Harvard University; Dr Susan James Relly, University of Oxford; Ms Lucy Lake, CAMFED; Ms Angeline Murimirwa, CAMFED; Professor Carl Wieman, Stanford University
Marginalised Communities in Higher Education
Disadvantage, Mobility and Indigeneity
A recently published Special Issue of Child and Family Social Work: Young people's transitions from care to adulthood: exploring historical narratives. This will be available open access for one month. Editors: Harriet Ward and Mike Stein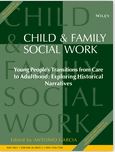 Outcomes for care leavers
The evidence has been well publicised: young people who have spent their formative years in public care are less likely than their peers to be in gainful employment, and more likely to become homeless, to become involved in crime or prostitution or to become long-term dependent on the state.  A closer inspection of the data tends to reveal a much more nuanced picture: a small group of care leavers are 'movers on' who achieve educational, employment and wellbeing outcomes that are similar to those of their peers in the general population. A much larger group are survivors: they enter care significantly behind their peers in key areas of development and although, given the right support, they make progress, it takes time to narrow the gap, and their achievements, occurring relatively late in life, often go unrecognised.  Only a relatively small group of care leavers fit the stereotype and struggle with very poor outcomes.
Nevertheless, we need to understand why, despite more evidence of success than is often acknowledged, the transition to adulthood from care can be problematic for too many young people who have been the responsibility of the state.
Historical antecedents of policy for care leavers
Papers in a recently published  Special Issue of Child and Family Social Work : Young people's transitions from care to adulthood: exploring historical narratives explore the history of such concerns and the attempts that have been made to address them in six countries: England, India, Northern Ireland, Norway, Romania and  Switzerland. The papers present new empirical evidence concerning common issues that have persisted over time, with the object of introducing better understanding of the past  to the development of future policy and practice. The papers are written by members of INTRAC (International Research Network on Transitions to Adulthood from Care: https://globalintrac.com).
The individual papers each raise specific issues, related to the economic, social and political contexts of the different countries on which they focus. These include factors such as colonialism, the consequences of industrialisation, the transition from a communist regime, institutionalisation and the emergence of the children's rights movement.  An introduction is available at: https://www.youtube.com/results?search_query=department+of+education+oxford
However a number of common themes run through all the papers, indicating that there is much to be learnt by exploring what the experiences of care leavers from different countries have in common, and how different societies have attempted to introduce policies designed to meet their needs.
Persistent concerns
Concerns about poor outcomes for care leavers are clearly a global issue: they have been raised in most European countries, the USA, Australia, Asia, Africa and South America and provide a common driver for policy initiatives. They are also long-standing – in England, for instance, the issue was first formally researched in 1874.
From at least the sixteenth century, and in every country studied, entry to care has been associated with poverty, stigmatisation and other forms of disadvantage.  In countries and at times where extreme destitution is common and there is inadequate welfare provision, many children would die if they did not enter care. However while care systems may increase the chances of survival, they are rarely able to offer sufficient therapeutic support to enable children to overcome the consequences of earlier adversity, including maltreatment which many have suffered. In this context it is unsurprising that too many care leavers fail to achieve 'normative' outcomes.
Moreover, not all children who enter care are protected from further harm. There is widespread global evidence of sexual, physical and emotional abuse within care systems. Although this has only become known over the last forty years or so, it is evident that it has occurred over a far longer period.  Now that this issue has come to light, the abuse of children in care may be less prevalent – we do not know how extensive it continues to be. However, historically, poor outcomes can be related to failures to address abuse and its consequences both before and after entering care.
The abuse and stigmatisation of children in public care could only happen because poor and socially excluded parents lacked both power and powerful advocates. This was particularly true of the parents of illegitimate children, who are over-represented in care populations and who, until the late twentieth century, were deliberately stigmatised in most Western societies. Parents' powerlessness made it possible to introduce policies designed to sever the relationship with their children. Many children were placed in institutions to which parents had no access, and where the strict regime was designed to suppress individuality and enforce conformity to the norms of the dominant culture – in India under the Raj to Christianity, in communist Romania to a socialist ideal. However when they left care these young people were ill-equipped for independence and dissociated from their culture and traditional family links; with no one to support them as they made the transition to adulthood it is not surprising that many floundered.
Unresolved issues
Many of these persistent concerns reflect unresolved issues that come to prominence at different times in different societies. The purpose of care is often unclear: should it be to protect troubled children or to protect society from the trouble they cause? (Norway); should it be to instil conformity or to promote individual opportunity? (Romania, India, Switzerland, England 19th Century); should it be to provide food and shelter or to help children fulfil their potential? (England 20th Century, Northern Ireland).
One of the most difficult questions concerns the problem of ensuring that care leavers are adequately supported into adulthood while at the same time reducing dependency on the state. If children in care are sent out to work early they are less expensive to keep, but at the same time they may be less able to cope with independence. In England and Northern Ireland until the late twentieth century this conflict was exacerbated by the 'less eligibility' principle, which stated that it was unfair for the state to give more to pauper children than the 'independent labourer' could provide for his family. In countries with strong welfare regimes, such as Norway, this argument was inverted – it was unfair to give care leavers more than the state would provide for other children.
This question is still unresolved. Care leavers are no longer expected to become independent at 13 or 14, as they were 150 years ago in England and Northern Ireland. However pressure to reduce dependency means that in most countries they still tend to experience compressed and accelerated transitions, having to cope with leaving home, leaving school, starting work, managing their own cooking, cleaning and finances and sometimes becoming a partner or a parent simultaneously, while their peers achieve independence in stages and at a much older age.
Progress?
The last fifty years or so has seen some progress. Children are no longer stigmatised because they are illegitimate, and physical and emotional abuse are no longer generally regarded as acceptable forms of punishment. Perhaps the greatest change has been the recognition that children have rights as well as needs. The United Nations Convention on the Rights of the Child has provided an incentive to provide better support for care leavers in India and Romania, while the rights movement engendered by young people in care has given care leavers in numerous countries the agency they needed to drive forward changes and to advocate for themselves.
All six countries represented in the Special Issue have now introduced legislation specifically aimed at supporting care leavers; however not all have had the resources to implement it. There is also evidence of new systemic injustices: in England, for instance, increasing numbers of 16-19 year olds have been placed in unregulated, semi-independent placements (https://www.childrenscommissioner.gov.uk/wp-content/uploads/2020/09/cco-unregulated-children-in-care-living-in-semi-independent-accommodation.pdf). Globally, the Black Lives Matter protests are a powerful reminder that the legacy of Empire and colonialism includes a spectrum of racism which many Black and minority ethnic care leavers have to confront every day. Also, following the financial crash of 2008 there has been an increase in indicators of exclusion and disadvantage such as homelessness and poverty in many societies. These are likely to be exacerbated following the Covid19 pandemic and will disproportionately impact on those who are most vulnerable. Care leavers are included in this group, and their experiences illustrate the adage that: 'any society, any nation should be judged on the basis of how it treats its weakest members – the last, the least, the littlest'.
The Rees Centre has been awarded £122,780 to explore the pathways into and through higher education for young people who were allocated a social worker when they were children – often referred to as 'children in need'.
The study is funded by What Works for Children's Social Care and the Centre for Transforming Access and Student Outcomes in Higher Education (TASO), and will be led by Dr Neil Harrison – Associate Professor and Deputy Director of the Rees Centre.  It will focus on the cohort of young people born between 1st September 1998 and 31st August 1999, drawing on national administrative data accessed from the Department for Education and building on earlier work by the Rees Centre.
Dr Neil Harrison, Associate Professor and Deputy Director of the Rees Centre, said: "This is an exciting opportunity to look in detail at a group about which we currently know little, save that they are under-represented in higher education.  The study will enable us to find out more about the supportive factors that can help to propel young people towards higher education despite the challenges of their childhood.  We are very grateful to the two What Works Centres for their funding and support."
Dr Michael Sanders, Chief Executive, What Works for Children's Social Care said: "Too little is known about the higher education journey for children in need. We need a clearer picture of their experiences and pathways if local authorities, schools and higher education providers are to provide them with the right support. This research project will allow us to make important strides in that direction."
Dr Eliza Kozman, Deputy Director (Research), TASO said: "We know that children in need face complex barriers to success in education.  Higher education providers run a wide range of initiatives designed to support these learners but our recent research suggests that poor data linkage can hinder effective implementation and evaluation of these activities. Mapping the pathways into and through higher education is a vital piece of the puzzle in supporting this diverse group."
The study will build a comprehensive picture of how personal, social and educational factors combine to influence the pathways of young people after the age of 16, including their chances of participating and succeeding in higher education.  The findings will help policymakers, schools, colleges and universities to improve the support that they provide to children in need and other disadvantaged groups.
The study is expected to report in late 2022.  More information about the study is available here: http://www.education.ox.ac.uk/research/higher-education-pathways-for-young-people-with-a-social-worker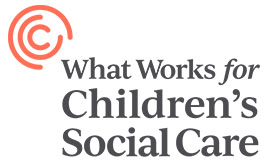 The Department for Education has commissioned and funded a new nationally representative birth cohort study which is due to launch in England this year and aims to deliver valuable insights into child development.
The research team, led by UCL, will comprise representatives from the University of Oxford, Ipsos-MORI, and Birkbeck, University of London. The Children of the 2020s Study will include babies born in April, May, and June 2021. The team aims to recruit over 8,000 families in early 2022 to take part.
The study, which has been funded for five years, will enable researchers to respond to key scientific and policy questions regarding the determinants of early school success. The resulting data will inform policy makers, academics, and families, and incorporate ongoing public consultation to plan how the study progresses. The team hopes to have the opportunity to continue following the study participants beyond the initial five-year study subject to continued funding.
Children of the 2020s will consider many different influences on children's development, including the home learning environment; family circumstances and the ups and downs of daily life; and children's early care, education and school experiences. Dr Sandra Mathers at the University of Oxford will lead aspects of the work which consider the effects of early education and care.
Dr Mathers, Senior Researcher in the Department of Education, says:
"High quality early education and care is important at any time but will be even more so for this generation born during the pandemic. We know it can help children who grow up in challenging circumstances – or who might have missed out on important experiences – to achieve their full potential in school and later in life. Our study will allow us to identify the factors which make most difference for children's early development and life chances, to help inform schools, preschools and policymakers."