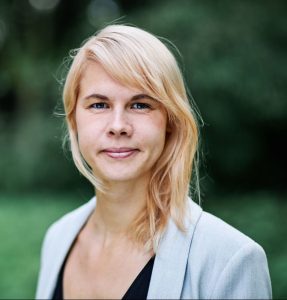 The Department would like to congratulate Caroline Korell on being awarded the University Research Staff Representative Fellowship for 2020/21.
Caroline has been awarded the Fellowship for her efforts as Co-Chair of the Oxford Research Staff Society, and her substantial time commitment to attending meetings, liaising with other fellows, and organising OxRSS events.
The University of Oxford Research Staff Society (OxRSS) is a collective voice for researchers, co-ordinating social and professional networking activities across departments and divisions.
OxRSS' aim is to provide a single body to foster the exchange of ideas amongst peers across the University, and to represent them within the University and beyond.
Leon Feinstein, Director of the Rees Centre, was delighted to invite the independent care review (ICR) team to a virtual meeting at the Rees Centre on Tuesday 23 March, to provide an opportunity to present our research on what is known about what's working and what's not working in children's social care. Click on the links below to view the slides from this meeting and a further presentation for the ICR, by Prof Julie Selwyn, given at Coram Voice, titled The subjective well-being of children in care and care leavers.
Bright Spots Care review presentation
REES Centre presentation to ICR 1.5
The Department of Education and St Edmunds Hall are delighted to announce a new Public Seminar series which will take place online in Trinity Term on Wednesdays from 3pm-4pm (UK time) between 5th May and 28th July.
The Global Public Seminars in Comparative and International Education will address themes of major interest to academics, practitioners, and policy-makers working in the field of education globally. These seminars aim to illuminate the role of education in societal development, with a focus on understanding changes in education policy, discourse, and practice, and how these changes influence individual opportunities and shape the development of educational institutions around the world. Seminars will zoom into the local and zoom out into the national and supranational spaces, flows, and influences on education.
The series will be chaired by Maia Chankseliani, Associate Professor of Comparative and International Education, and will feature the following speakers:
Thabo Msibi, Dean and Head of School, School of Education, University of KwaZulu-Natal, South Africa
Miri Yemini, Senior Lecturer, Tel Aviv University, Israel
Miguel Antonio Lim, Senior Lecturer in Education, University of Manchester, United Kingdom
Oscar Valiente, Senior Lecturer University of Glasgow, United Kingdom
Moira Faul, Executive Director, NORRAG, Graduate Institute for International and Development Studies, Geneva, Switzerland
Aliya Kuzhabekova, Associate Professor, Nazarbayev University, Kazakhstan
To view the full programme of seminars, please click here.
"Written by leading scholars from around the world, this is a must-have reference work for anyone teaching, researching, studying, or working in CIE."
DPhil students Aizuddin Mohamed Anuar, Arzhia Habibi and Olga Mun have co-authored a chapter in The Bloomsbury Handbook of Theory in Comparative and International Education entitled 'Post-colonialism in Comparative and International Education: Interrogating power, epistemologies, and educational practice'.
Their chapter features in the 'Post-Foundational Theories' section of the handbook, which brings together a diverse collection of theories, including but not limited to: Structural-functionalism, Colonialism/Imperialism, Marxism, Human Capital Theory, Dependency/World Systems Theory, Post-Colonialism, Post-Socialism, Neo-liberalism, Neo-Institutionalism, Neo-Marxism, Policy Borrowing and Lending, Peace Theories, Human Rights, Constructivism, Racism, Gender, Queer Theory, Social Network Theory, Capabilities Theory, and Cultural Political Economy.
The handbook offers a practical and approachable overview of central theories in comparative and international education (CIE), with chapters focusing in depth on specific theoretical perspectives and seeking to elucidate the histories, assumptions, and recent developments of these theories.
Aizuddin, Arzhia and Olga would like to acknowledge Dr Maia Chankseliani for sharing this opportunity with them.
Further information is available on the Bloomsbury website.
Reviews
"This book represents the most comprehensive and trenchant treatment of theory in comparative and international education that I have seen. As such, I predict it will become as indispensable a work for comparativists of education as there is in the field."
Erwin H. Epstein, Professor Emeritus, Cultural and Educational Policy Studies, Loyola University Chicago, USA
"This book is a unique resource for anyone interested in the study of comparative and international education. It presents, in an accessible yet rigorous way, a broad set of theoretical concepts and tools that help us advance our understanding in this rapidly evolving field."
Manuel Souto-Otero, Professor of Social Sciences, Cardiff University, UK

Published today and written by Professor Steve Strand and Dr Ariel Lindorff, Department of Education, the report titled 'English as an Additional language, Proficiency in English and rate of progression: Pupil, school and LA variation' can be accessed here:  https://bit.ly/3vasAT6
Over the past year most children have experienced some degree of learning loss, and that loss is significant for pupils who speak English as an Additional Language (EAL) who may have also experienced language learning loss during this period. Therefore, as pupils return to school in England, it is essential that schools and policy-makers apply the key insights on EAL learner attainment from a five-year research programme in order to provide appropriate catch-up support and resources to enable EAL learners to mitigate the language and learning lost during school closures.
The research programme investigated the relationships between English as an Additional Language, Proficiency in English and the educational achievement of EAL learners at school. The fourth and final report¹ by the University of Oxford, funded by The Bell Foundation and Unbound Philanthropy, has been published today. This research series has identified that it takes learners more than six years to progress from the lowest to the highest levels of English language proficiency, it has also shown that it is only at the highest levels of proficiency that learners are able to fully access the curriculum and therefore achieve their academic potential. This evidence demonstrates that as part of the Government's catch-up plans, it is important to include and focus catch-up support and resources on learners who use EAL as it may take them longer to regain both the language and learning lost during school closures.
As there are almost 1.6 million learners recorded as using 'EAL' in England which constitutes just under one-in-five (19.5%) of all pupils aged 5-16, it is likely that many teachers will be working in, or have experience of, teaching multilingual classes. 'EAL' is used to refer to any pupil who has been "exposed to a language at home that is known or believed to be other than English. It is not a measure of English language proficiency or a good proxy for recent immigration." (Department for Education (DfE), 2020).
However, learners using EAL are a diverse and heterogeneous group with country of birth, time of arrival in the school system, first language spoken, previous education and background all contributing to that diversity and their likely educational achievement². For example, an EAL learner could be a second or third generation ethnic minority student who speaks English fluently but has a second language as part of their cultural heritage, alongside a new arrival to the English school system who is new to English.
As the report highlights, the term "EAL is too blunt a tool to understand pupils' language learning needs", it does not provide any information on a student's likelihood to succeed academically or what targeted support they will need. This is what the research series set out to discover so that schools have the information they need in order to target their support in the right place and in the right way.
The four reports in the research programme provide robust evidence on why Proficiency in English is the single most important factor in determining a pupil's likelihood to fulfil their academic potential and why assessment of Proficiency in English, as well as how that informs the support a learner will need, is so important:
Proficiency in English is central to understanding achievement and levels of need among pupils who use EAL. It can explain 22% of the variation in EAL pupils' achievement, compared with the typical 3-4% that could be statistically explained using gender, free school meal status and ethnicity³.
Where Proficiency in English is measured⁴, for example in the devolved nations, it can be seen that EAL pupils who are starting to acquire proficiency score below the national average, those who are at mid-point proficiency are very close to the national average and those with the highest levels of proficiency typically score higher than First Language English (FLE) speakers³. This shows that at high levels of proficiency there are positive associations between speaking more than one language and achievement. What is typically a barrier to achievement is low proficiency in the language of instruction at school. Pupils need to be supported so that they can acquire the proficiency that they need to access the curriculum and successfully demonstrate learning.
For two-thirds of pupils who are new to English at the start of Reception it takes more than six years to progress to the highest levels of proficiency⁵. EAL pupils who entered school in later year groups are found to make the same rate of progress in the same amount of time as those joining in Reception¹. This means that pupils entering the English school system as new to English, at whatever age, may need at least six years of support before they achieve the highest levels of Proficiency in English.
The judgement of Proficiency in English, and the time to progress across levels, is strongly influenced by the individual making the assessment¹, rather than necessarily reflecting a difference in the pupils themselves. Accurate, consistent assessment is necessary in order to ensure that pupils are given appropriate support to progress in Proficiency in English and gain access to the curriculum.
Although schools in England are not required to assess and record Proficiency in English, it is interesting to note that in Wales, where proficiency is measured, it was found that pupils assessed as having the highest level of proficiency in Year 6 were much more likely than others to be assessed as monolingual English/Welsh¹ in Year 7. This suggests that there may be some association of the term "EAL" with "needing language support" rather than "exposure to another language at home" (DfE). This indicates a need for training in how to conduct Proficiency in English assessment and provides further evidence for the need to record Proficiency in English in addition to an EAL flag, as the two are independent dimensions.
There is no evidence that being in a school with a high proportion of pupils acquiring Proficiency in English has any negative association with achievement for other pupils in the school, either overall or specifically for pupils with First Language English.
"As schools re-open to all pupils in England, the findings of this research programme are particularly timely, as they help schools to understand why it is essential, as well as how, to support EAL learners to mitigate the language and learning loss they may have experienced during school closures. As the research shows, the term 'EAL' is not a sufficient measure of the need for language development support. Schools need to be able to accurately establish a learner's current level of Proficiency in English, then determine the type of support required to meet an EAL learner's language and learning needs and set tailored support strategies which will enable learners to regain and/or improve their English language skills. As the research has demonstrated, it is only when learners achieve the highest levels of proficiency that they are able to fulfil their academic potential. This is why it is vital that the Department for Education does not overlook this group of learners in its plans for catch-up programmes, because EAL learners have not only lost learning, they have also lost language learning during school closures and as a result, may take longer to return to their previous attainment levels. The Bell Foundation is asking the Department for Education to introduce a requirement for schools to assess their learners' Proficiency in English levels for their internal monitoring purposes and we encourage schools to robustly assess Proficiency in English as it is integral to student achievement." Diana Sutton, The Bell Foundation
Professor Steve Strand, Department of Education, University of Oxford, lead research author goes further, "Our research programme provides evidence on what influences an EAL learner's likelihood to succeed academically, something that is both important and relevant following a year of disrupted education caused by the pandemic. The empirical evidence shows that 'English as an Additional Language' is a poor indicator of pupils' likely level of educational achievement, instead, it is their Proficiency in English that is central to understanding achievement and levels of need. It also shows that being bilingual can have positive associations with achievement as pupils at the highest levels of English proficiency typically have higher educational achievement than their monolingual peers. The converse of this, is that those at the lowest levels of proficiency will underperform, which, as the evidence shows, will have a detrimental impact on their life chances. This fact is often overlooked due to misleading average exam and assessment scores. As a result of these findings it is clear that there is a need for a universally understood and applied definition of what constitutes the different levels of proficiency. As our evidence shows, on-going, consistent and independently moderated and reliable use of teacher-assessed Proficiency in English would benefit all learners who use EAL as it informs the specific support a learner will need to fulfil their academic potential."
To conclude, drawing on the commissioned research, as evidenced above, The Bell Foundation has identified three practical strategies that teachers can use to support learners who use English as an Additional Language to succeed. This is particularly important after prolonged school closures, or absence from school, as it will help to mitigate any language and learning loss experienced during those periods:
Use initial and on-going assessment of both language proficiency and cognitive skills to establish the level of need among individual learners. Use evidence-informed tools and resources, for example The Bell Foundation's award-winning EAL Assessment Framework and digital Tracker, to undertake robust and consistent assessment, moderation and recording of Proficiency in English levels.
Set tailored targets and support strategies for teaching and learning to support learners to progress to higher levels of proficiency. Through achieving academic linguistic proficiency⁶ learners will be able to fully participate in school and access the curriculum and, as a result, to fulfil their academic potential.
Where possible, engage with training and CPD on how to assess Proficiency in English to ensure consistency of measurement and how to support learners at each level of proficiency.
---
¹ The report analysed nine-years of anonymised Proficiency in English data from the Welsh Pupil Level Annual School Census (which the research team established to be equally relevant in England). Strand, S. & Lindorff, A. (2021) 'English as an Additional Language, Proficiency in English and rate of progression: Pupil, school and LA variation', University of Oxford, The Bell Foundation and Unbound Philanthropy https://bit.ly/3vasAT6
² Hutchinson, J. (2018) 'Educational Outcomes of Children with English as an Additional Language', Education Policy Institute, The Bell Foundation and Unbound Philanthropy, http://bit.ly/EALoutcomes
³ Strand, S. & Hessel, A. (2018) 'English as an Additional Language, Proficiency in English and pupils' educational achievement: An analysis of Local Authority data', University of Oxford, The Bell Foundation and Unbound Philanthropy, http://bit.ly/EAL-PIE18
⁴ The Department for Education in England introduced a five-point Proficiency in English scale, from A 'New to English' to E 'Fluent', to assess the English language proficiency of learners using EAL in the 2017 School Census. This meant that schools began to be aware of the importance of proficiency. Although the requirement was removed in 2018, the Department did issue an advisory note in 2019 (Department for Education (June 2019) 'Attainment of pupils with English as an additional language') which acknowledged the diversity of this cohort of learners. The Department for Education's five-point Proficiency in English Scale (now withdrawn) ranged from 'A' New to English, through 'B' Early Acquisition, 'C' Developing Competence, 'D' Competent, to 'E' Fluent
⁵ Strand, S. & Lindorff, A. (2020) 'English as an Additional Language: Proficiency in English, educational achievement and rate of progression in English language learning', University of Oxford, The Bell Foundation and Unbound Philanthropy http://bit.ly/EAL-PIE20
⁶ Academic linguistic proficiency refers to mastery of abstract and formal communication relating to specific subject areas which contributes to educational success. This includes listening, speaking, reading, and writing about subject area content material, as well as skills such as comparing, classifying, synthesizing, evaluating, and inferring. (Cummins, 1981, 2000)
'International evidence for primary and secondary schools suggests an extended period of remote learning is likely to result in poorer educational outcomes, particularly for early-years children, students from low socioeconomic backgrounds, those with English as a second language, those with special learning needs, and students who are generally less engaged with school, though data is limited and varied.' Scientific Pandemic Influenza Group on Behaviours (SPI-B) and the Department for Education: Benefits of remaining in education: Evidence and considerations, November 2020: https://assets.publishing.service.gov.uk/government/uploads/system/uploads/attachment_data/file/935192/spi-b-dfe-benefits-remaining-education-s0861-041120.pdf
---
How to cite this report:
Strand, S. & Lindorff, A. (2021) 'English as an Additional Language, Proficiency in English and rate of progression: Pupil, school and LA variation', University of Oxford, The Bell Foundation and Unbound Philanthropy
---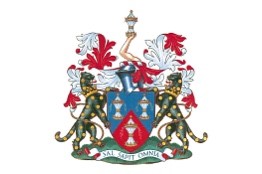 Professor Sibel Erduran was elected to be a Freeman of the Worshipful Company of Salters. She was formally admitted to the Court at a ceremony on February 25th after taking the Company's ancient oath. First licensed in 1394, the Salters' Company has its origins in the salt trade of medieval London. Ranked number nine in the order of precedence, it is one of the Great 12 Livery Companies and today The Salters' Company is a diverse organisation responsible for several charitable foundations, important philanthropic work in science education and the fostering of fellowship among its members.
Read more about the Salters' Company on their website by clicking this link.
On Friday 29 January, Professor Jo-Anne Baird joined Caroline Wyatt for the BBC Radio 4's World at One series. They discussed different proposals to assess students after the cancellation of this summer's GCSE and A-Level exams and how Schools might find better ways to assess 16 and 18 year olds.
You can listen to the podcast on the BBC website here until the end of February 2021 or click on the play button below.
On Thursday 28 January Dr Lisa Holmes will be speaking at an event to launch the publication of the Lifelong Links Evaluation Report.
The Rees Centre was commissioned by the Department for Education in 2017 to carry out the evaluation of Lifelong Links as part of the Children's Social Care Innovation Programme.
Lifelong Links has been developed by Family Rights Group (FRG) in collaboration with key stakeholders including local authorities, children in care and care leavers, families, foster carers and social workers.
Lifelong Links aims to ensure that a child in care has a positive support network around them to help them during their time in care and into adulthood.
A trained independent Lifelong Links coordinator works with a child to find out who is important to them, who they would like to be back in touch with and who they would like to know. The coordinator searches for these people, using a variety of tools and techniques, and then brings them altogether in a Lifelong Links family group conference to make a plan of support with and for the child. This plan is then embedded in the child's care or pathway plan.
Lifelong Links has been trialled in 12 English local authorities (sites): initially with 7 local authorities from April 2017 and with a further 5 local authorities joining the trial between late 2018 and early 2019. There is a separately funded trial of Lifelong Links simultaneously being carried out in Scotland.
The evaluation findings indicate that Lifelong Links has positively impacted the lives of children in care. Of the objectives set by children and young people at the outset, the analysis indicates that on average 81% of these were met. At the commencement of Lifelong Links children and young people identified between 1 and 25 people who they wanted to connect with and almost all of those identified (96%) were connections at a later point in time when the Lifelong Links plan had been made or a Lifelong Links family group conference had taken place. Almost three-quarters (74%) of the children and young people who were referred remained in their placement in the year following Lifelong Links, compared to 41% for the comparison group.
The qualitative analysis also provides evidence that Lifelong Links contributes to children and young people's sense of identity and agency, by supporting them to build their own narratives and to build safe connections.
For further information about how to benefit from the programme and to explore how it could be introduced into your local authority please refer to the Family Rights Group website here. For all enquiries please contact Lucy Hutchinson at FRG.



Congratulations to Katy Granville-Chapman whose co-authored book has been longlisted for the Chartered Management Institute Book of the Year 2021. Katy is a MSc Learning and Teaching graduate and a current part-time DPhil student. Katy also contributes to teaching on the MSc Learning and Teaching programme as a departmental Doctoral Teaching Fellow.
Leader
Katy Granville-Chapman and Emmie Bidston – Crown House Publishing
What exactly is it that good leaders do to enable their teams to succeed? How do they think? What do findings from neuroscience teach us about effective leadership?
Leader explores and answers these crucial questions.
In this wide-ranging book, Katy and Emmie eloquently combine up-to-date research in psychology and neuroscience with inspiring examples of success to show that leadership can be learned and that it is all about looking after your people.