Teacher Education and Professional Learning research group present a symposium at BERA 2019
Friday, September 20, 2019
Category: News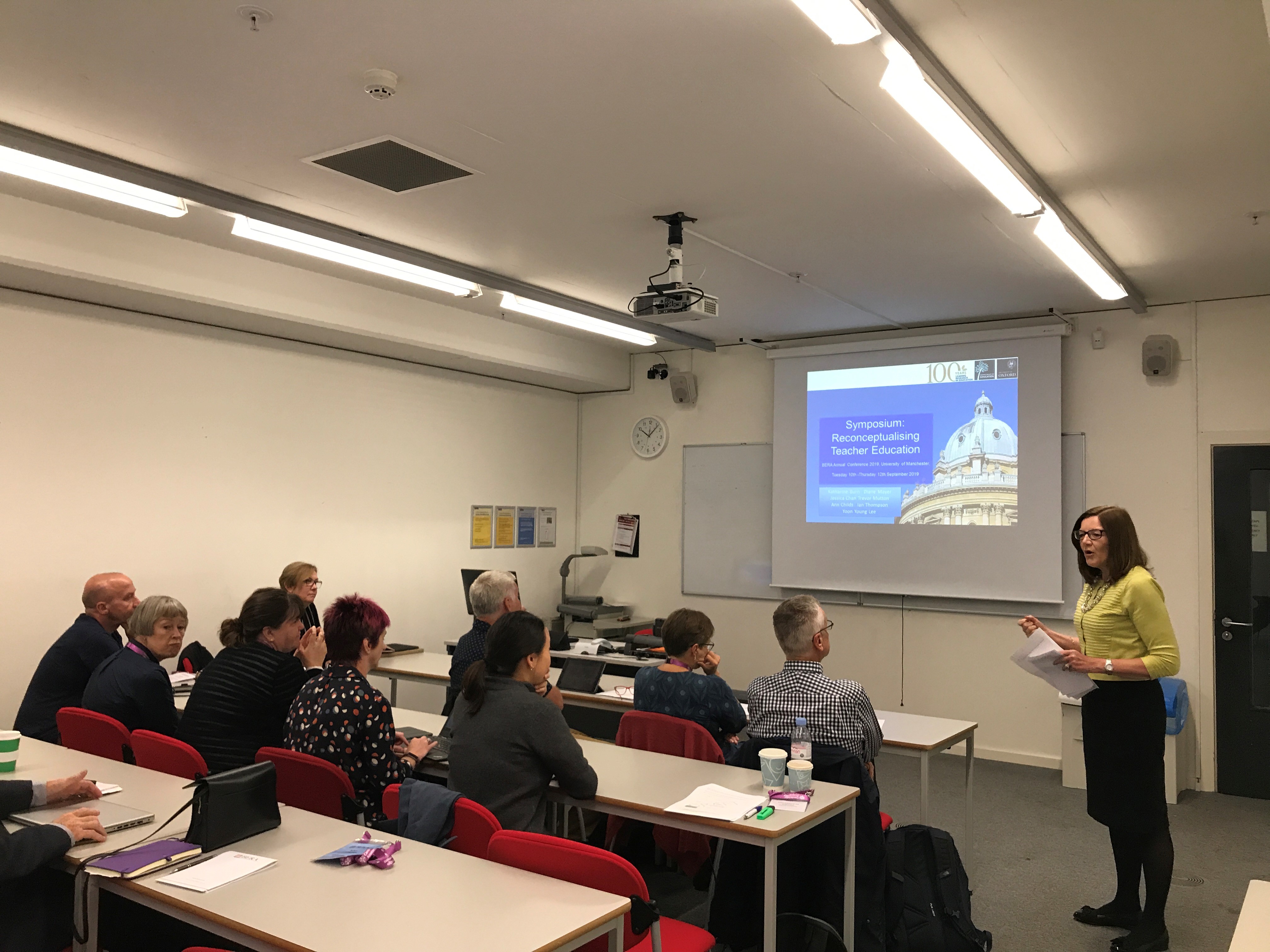 The Teacher Education and Professional Learning (TEPL) research group presented a symposium at the BERA Conference 2019 in Manchester.
The symposium, titled 'Reconceptualising teacher education' consisted of a series of three papers –
1. Effective teacher education: A review of the research (Katharine Burn, Jessica Chan, Ann Childs, Diane Mayer)
2. A policy analysis of initial teacher education in Australia, Europe, the UK and the USA (Diane Mayer, Yoon Young Lee, Trevor Mutton)
3. Reconceptualising initial teacher education (Trevor Mutton, Ian Thompson)
The team thanked Kay Livingston from the University of Glasgow for being the discussant and her insightful feedback.
The symposium was well-attended and commented highly by international researchers on 12th September, in which Marilyn Cochrane-Smith was amongst the audience.