Department ranked 4th in world and 1st in Europe for Education in the 2020 Times Higher Education World University Rankings by subject league
Wednesday, November 6, 2019
Category: News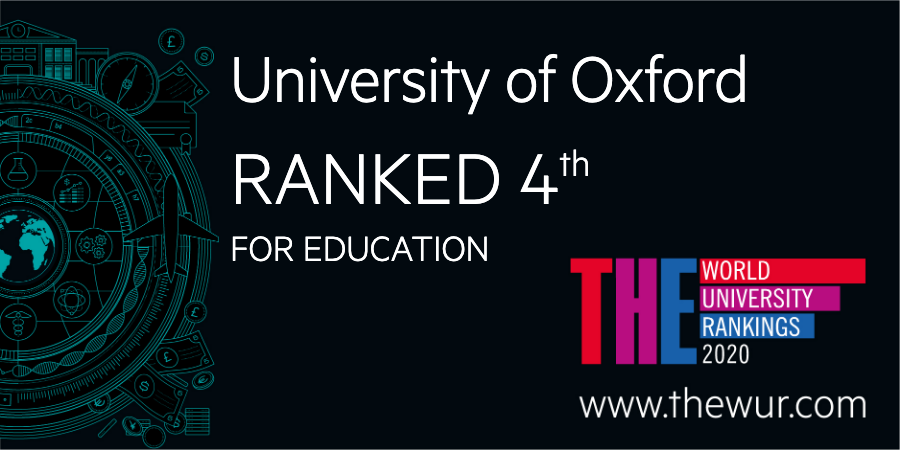 The Times Higher Education World University Rankings 2020 has today announced that the Department of Education is 1st in Europe and 4th in the world for education subjects, up from 5th place in 2019.
The ranking assessed 477 universities by their performance in education, teacher training and academic studies in education subjects. The University was also ranked 2nd in the world and 1st in Europe for Social Sciences.
The department offers a set of eight internationally recognised programmes, including six MSc courses, an 'outstanding' PGCE and a thriving doctoral programme with over 120 doctoral students who work closely with the department's academic staff and its research groups. Four of the eight programmes are offered as part-time provision to ensure that those already employed can find courses that offer opportunities to enhance their knowledge, understanding and skills in ways that are relevant and of benefit for themselves, and for the institutions and sectors in which they work.
To find out more about our programmes and study options:
http://www.education.ox.ac.uk/programmes/
To see the full rankings:
https://www.timeshighereducation.com/world-university-rankings/2020/subject-ranking/education