Doctoral Researchers explore International Perspectives in Education Policy at second winter school
Thursday, December 20, 2018
Category: News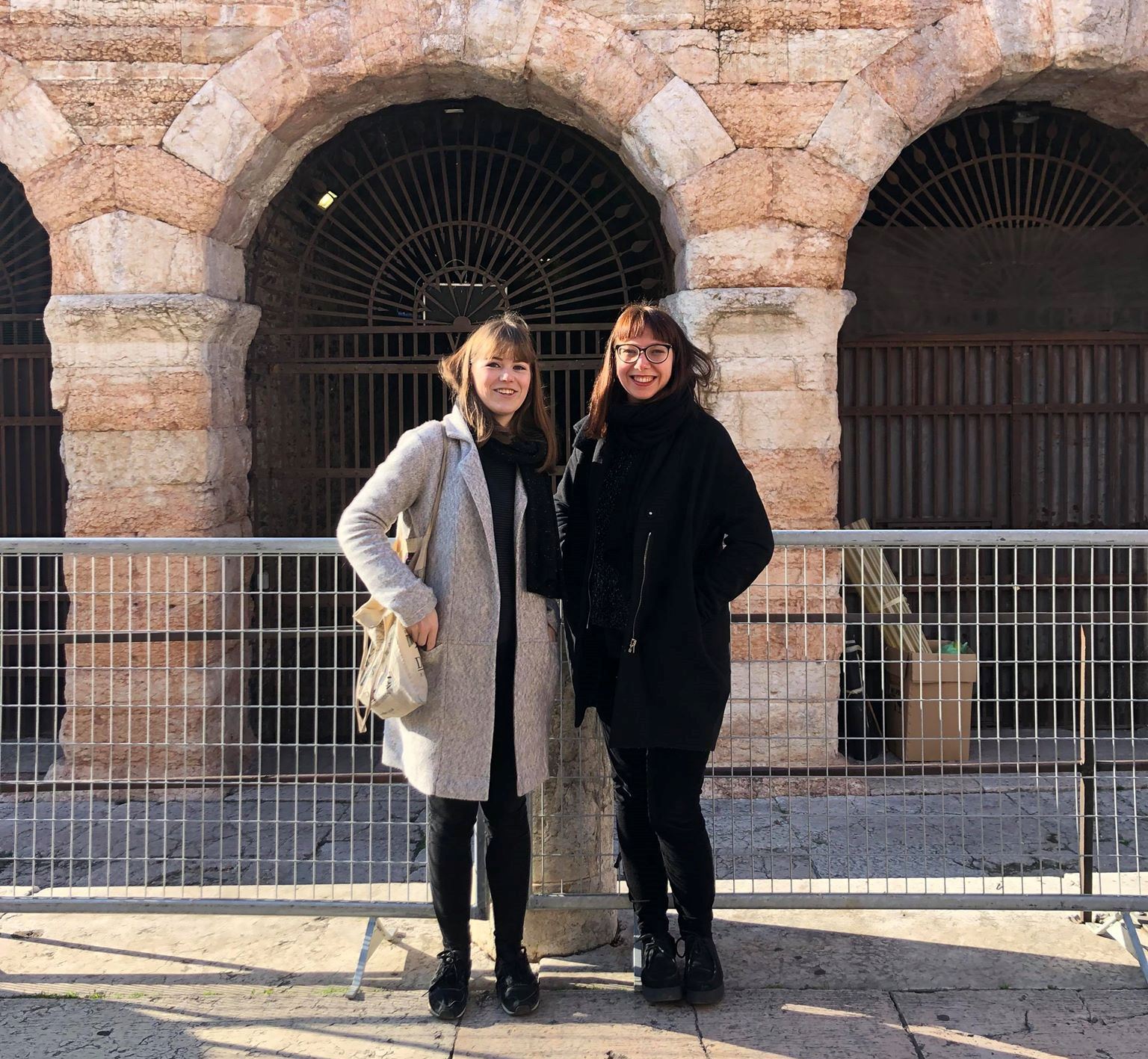 Doctoral researchers, Nuzha Nuseibeh and Alice Tawell, attend the 2018 International Perspectives in Education Policy (IPEP) Winter School at the University of Verona.
Now in its second year, the IPEP is an international winter school designed for doctoral students, postdoctoral fellows, researchers in all areas of education, as well as advanced masters students. Nuzha and Alice were selected for this intensive course, which brought together 25 participants worldwide on 10 – 17 November 2018. The central focus of the course was higher and adult education policy on a global level.
Both students are in their second year of doctoral study at the department. Nuzah's doctoral study, 'Getting Your Money's Worth: How Fees and Debt Affect Employability and Learning', looks at undergraduates in universities in both Scotland and England to explore the extent to which the different funding systems influence learning, employability attitudes and identity, and how these issues are affected by SES and the type of university.
Alice is investigating, 'Enacting national school exclusion policy at the local level in England: An embedded single-case study', which aims to understand how national school exclusion policy is recontextualised and enacted at the local level in and across different settings (Local Authority and schools) in England.
Whilst on the course, both students took part in a mini ethnographic study, which involved interviews (many of which were conducted in Italian) with staff members from the University of Verona, observations, analyses, and then presented their findings to the wider group. The school also presented an opportunity to network on an international scale and establish potential partners and collaborations for future projects.
To find out more about our DPhil in Education see: www.education.ox.ac.uk/programmes/dphil/
To find out more about Nuzha and Alice's doctoral research see:
www.education.ox.ac.uk/people/nuzha-nuseibeh/
www.education.ox.ac.uk/people/alice-tawell/