Katy Granville-Chapman's book longlisted for the Chartered Management Institute Book of the Year 2021
Monday, January 25, 2021
Category: News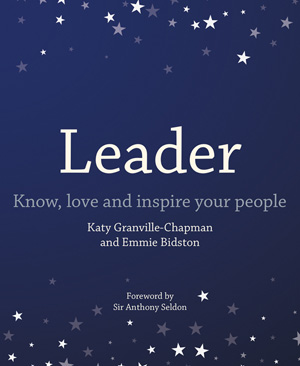 Congratulations to Katy Granville-Chapman whose co-authored book has been longlisted for the Chartered Management Institute Book of the Year 2021. Katy is a MSc Learning and Teaching graduate and a current part-time DPhil student. Katy also contributes to teaching on the MSc Learning and Teaching programme as a departmental Doctoral Teaching Fellow.
Leader
Katy Granville-Chapman and Emmie Bidston – Crown House Publishing
What exactly is it that good leaders do to enable their teams to succeed? How do they think? What do findings from neuroscience teach us about effective leadership?
Leader explores and answers these crucial questions.
In this wide-ranging book, Katy and Emmie eloquently combine up-to-date research in psychology and neuroscience with inspiring examples of success to show that leadership can be learned and that it is all about looking after your people.