Oxford Education Deanery holds first teacher learning event on sustainability
Tuesday, July 11, 2023
Category: News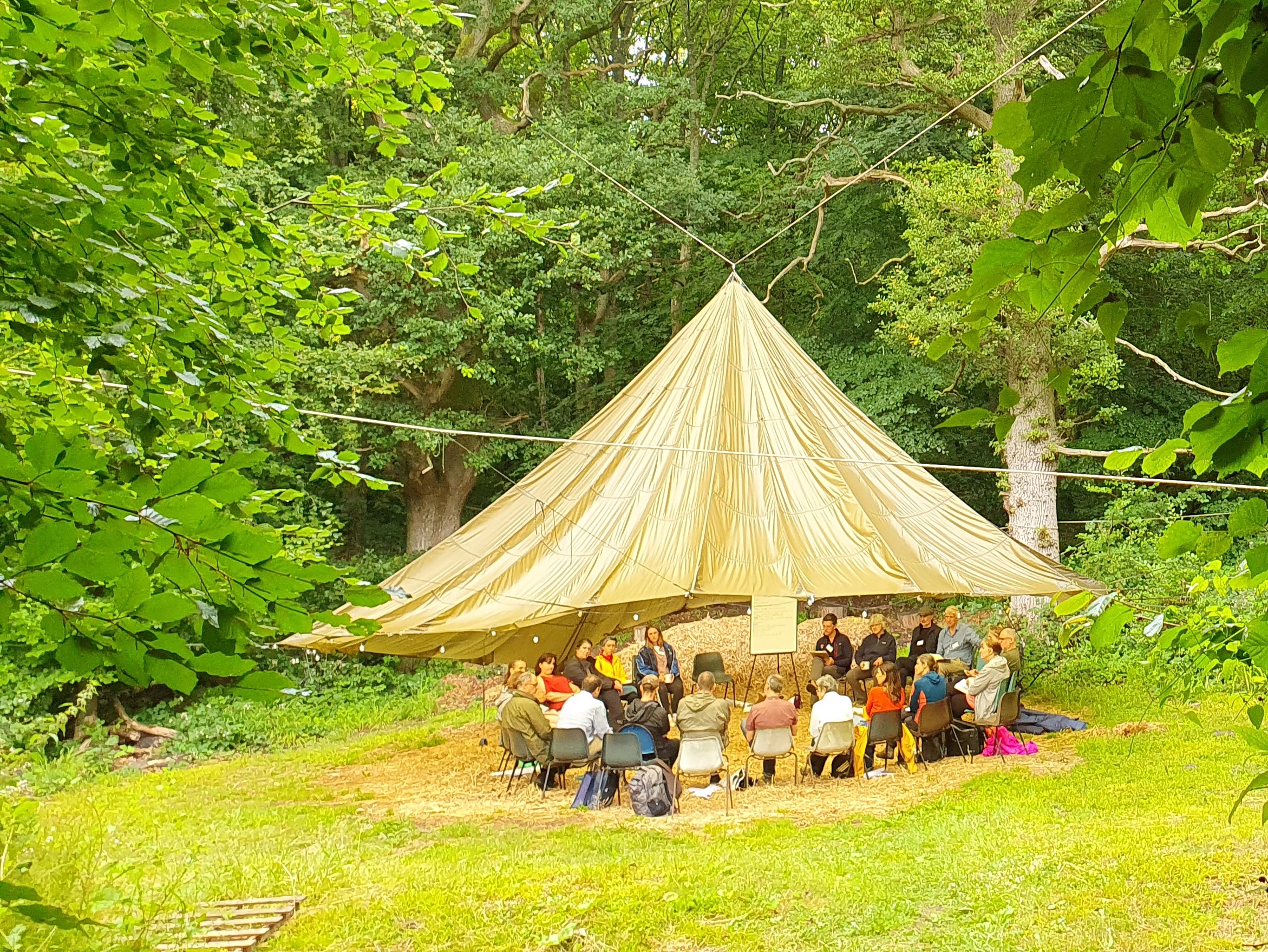 Over the weekend, the Oxford Education Deanery held the first of its suite of teacher learning events this year: the Sustainability Education Colloquium.
A group of 25 educators from Oxford and beyond kicked off the event on Friday with a seminar and sustainable dinner at St Anne's college, with discussions and knowledge sharing around climate-related challenges, and the implications of these for secondary school policy. The following day was spent at the education centre at Wytham Woods, where the group pooled views and experiences and debated potential ways that schools can help address climate change and sustainability objectives. The discussions were supported by input from university researchers in education, climate, biodiversity, and psychology.
Dr Hamish Chalmers, Co-Director of the Education Deanery, said: "On a weekend that followed the hottest British June on record and five days of the hottest global temperatures ever, this colloquium was timely and starkly relevant. The more tropical than temperate storm experienced at the Woods on Saturday served only to underscore the issues and the challenges."
The event was convened with the Deanery by Honorary Norham Fellow, Dr Kim Pollgreen and recognised student, Travis Fuchs. Kim and Travis led the day with talks about efforts at Wytham to understand the effects of climate change, the effects of climate anxiety on student wellbeing, practical approaches to educating about climate change, and steps schools are making to address sustainability goals – for example, the tree planting programme initiated by the Cherwell School.
The Education Deanery events aim to provide a conduit for our researchers to share their work directly with teachers, and for teachers to contribute to ongoing discussions about the research agendas of the department. Dr Laura Molway and Dr Hamish Chalmers, co-directors of the Education Deanery, were delighted with the success of the event and look forward to hearing from colleagues in other disciplines in the department who would like to hold similar events in the future.