Sibel Erduran appointed to the PISA 2024 Science Framework Strategic Visioning Expert Group
Monday, February 10, 2020
Category: News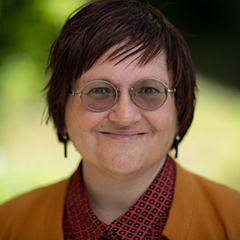 Professor Sibel Erduran has been appointed to the Strategic Visioning Expert Group of the Programme for International Student Assessment (PISA) 2024 Science Framework to be led by Oxford University Press following a successful tender by the Organisation for Economic Co-operation and Development (OECD).
The OECD's Programme for International Student Assessment (PISA) is widely acknowledged as the benchmark for evaluating education systems across the world, examining students' knowledge of mathematics, reading and science. More information about the PISA 2024 Science Framework can be accessed here.
Sibel Erduran is Professor of Science Education and Deputy Director of Research at the department. More information about her role and research interest can be found here.
In September 2019, Pearson, the world's learning company, in collaboration with the department's Oxford University Centre for Educational Assessment (OUCEA) were awarded the PISA 2021 contract for England, Norther Ireland and Wales. More information about their involvement in the 2021 PISA cycle can be be found here.