Society for the Scientific Study of Reading's Distinguished Scientific Contributions Award
Monday, July 23, 2018
Category: News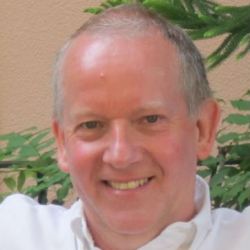 Congratulations to Professor Charles Hulme who has recently received the Distinguished Scientific Contributions Award at the Society for the Scientific Study of Reading (SSSR) conference held in Brighton on 18 – 21 July.
This award honors empirical, theoretical, or scholarly work or collections of works that have served significantly to further the scientific understanding of reading, its processes, its acquisition, or its instruction, and this year recognises Charles' important work on reading interventions in children which have helped us understand the components that lead to developing good reading skills and has offered clear guidance to teachers on how best to support reading in classrooms.
For more information on Charles' current projects see here.