Steven Puttick Co-Edits Book Examining Robert Grosseteste's Ideas on Education
Thursday, February 13, 2020
Category: News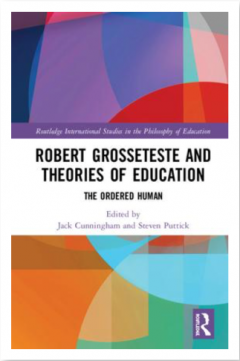 Steven Puttick, Associate Professor of Teacher Education has co-edited a new book that examines the works of a little-known first Chancellor of the University of Oxford, Robert Grosseteste.
It brings together academics from the fields of medieval history, modern science and contemporary education to explore Grosseteste's thought and works across a wide range of fields in relation to questions about education. It sheds new light on this key figure in the intellectual history of medieval Europe, drawing on his educational philosophy to reconsider current educational issues across creativity, enquiry, science education, selection and beyond. This book offers, for the first time, a view of the kinds of spaces, perspectives, and priorities a 'Grossetestian' approach towards education might open up.
Further details of the book which was published by Taylor & Francis on 6 December 2019 can be found here.
To find out more about Steven's role and research interests see here.