Department Academics And Doctoral Students Author New Book On Language Teaching In Global Contexts
Thursday, February 20, 2020
Category: News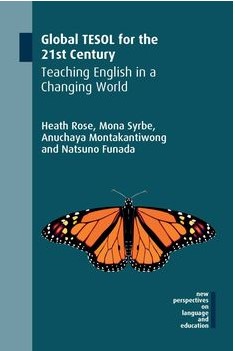 Heath Rose, Associate Professor of Applied Linguistics, and doctoral candidates Anuchaya Montakantiwong and Natsuno Funada have co-authored a new book exploring the language teaching implications of the global spread of English, alongside co-author Mona Syrbe of Rikkyo University, Japan.
The book provides a framework for change in English language teaching to better reflect global realities and current research. The authors examine the pedagogical implications of the global spread of English, drawing on world Englishes, English as a lingua franca, and global Englishes research. The book proposes key innovations for teaching English as an international language, and outlines key areas for future classroom-based research. The book is targeted at postgraduate researchers, teachers and teacher trainers in TESOL and second language education programmes.
Further details of the book which will be published by Multilingual Matter on 31 May 2020 can be found online here.
Find out more about the department's Applied Linguistics Research Group here and learn more about our MSC in Applied Linguistics and Second Language Acquisition course here.