The department's most-read news stories from 2019
Wednesday, December 18, 2019
Category: News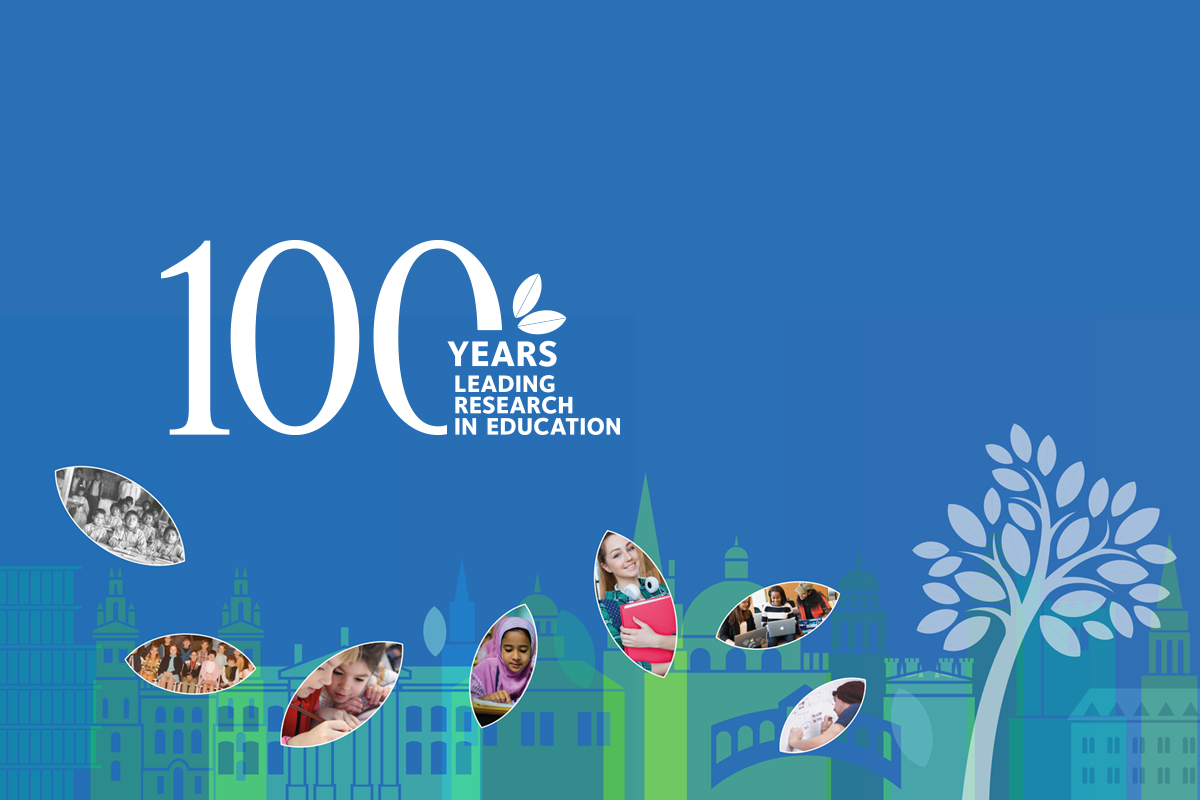 As our Centennial year draws to a close, we took a look through our statistics since 1 January and found the articles that were most viewed during 2019, based on Google Analytics. The list, arranged chronologically, covers some of the top topics and achievements from across our 100th anniversary year.
Celebrating 100 years of the Department of Education
2019 marked the department's 100th anniversary and we celebrated in style ranked third in the world and first in the UK for education teaching and research (2019 Times Higher Education World University Rankings) and number one in the UK for research in education in the most recent Research Excellence Framework (REF2014).
New outcomes framework launched for children's social care services
The Rees Centre responded to increased pressures facing children's social care services by developing a new outcomes framework to help inform future planning and delivery at a time of rising demands and declining resources.
£2.55m funding boost for research into impact of UK school exclusions
The department secured new ESRC-funding to lead a multi-disciplinary project into the consequences of school exclusions. The collaboration will involve researchers from Oxford, Cardiff, Edinburgh, Belfast and London School of Economics.
Future directions in teacher education event series announced
The department's Trinity term public seminar considered teacher education reforms around the world, teasing out future directions and possibilities for the relationships between teacher education policy, research and practice.
Seminar series shows tremendous interest in fair access at oxford
Simon Marginson reflected on the department's Hilary term public seminar series, which considered access to higher education and attracted over 600 attendees to the five seminars held at venues across the University.
Department of Education receives outstanding rating for teacher training in latest Ofsted report
Teacher training at the department was graded as 'outstanding' by the Office for Standards in Education (OFSTED) for its fifth inspection in a row.
Oxford University Centre for Educational Assessment (OUCEA) and Pearson awarded PISA 2021 contract for England, Northern Ireland and Wales
OUCEA secured a contract to lead on the data analysis, reporting and dissemination of the PISA 2021 results in over 450 schools across England, Northern Ireland and Wales. The focus area of the 2021 assessment cycle is mathematics.
School exclusions are on the up but training teachers in trauma could help
Neil Harrison commented on rises in school exclusions and the implications for children in care and "other vulnerable children" following the publication of the Timpson Review of school exclusions in May.