Born into care: guidelines to be developed for health and social work professionals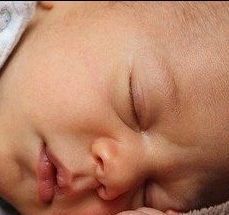 Dr Ellie Ott and Professor Harriet Ward from the Rees Centre will work in partnership with colleagues at Lancaster University to produce evidence informed guidelines to inform practice when babies are removed at birth through care proceedings.
The new project, launched today, will be led by Professor Karen Broadhurst.
The team will develop guidelines over the next 18 months, working closely with health and social work professionals and with birth parents.
The guidelines will then be piloted in eight local authorities and health trusts during a six-month period and used in at least 30 child protection cases involving newborn babies. The ambition is for the guidelines to be adopted and developed into guidance by local authorities, health authorities, the police and the judiciary throughout England and Wales, and for local authorities and the judiciary to understand why so many infants are being taken into care and to explore measures to prevent this.