2019 Annual Report published
Thursday, February 20, 2020
Category: News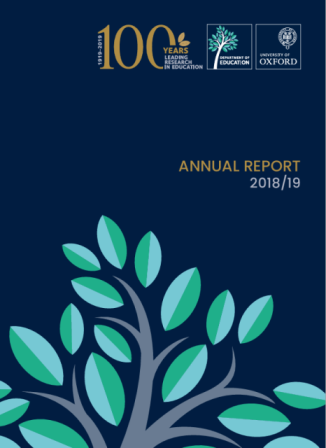 The department's 2018-19 annual report is now available to download. The report documents the department's activities and achievements across the last academic year and offers an opportunity to discover the research and teaching programmes that we facilitated during 2018-19.
Highlights include:
Activities from our 100th anniversary year, including a timeline of department milestones from 1919 to 2019
Research, impact, engagement and knowledge exchange activities from across our three research themes
Teaching and learning achievements, from scholarship awards to alumni career destinations
A recap of our top news and events, including an infographic summarising our year in review
Download the report here.