Department's most read research stories in 2018
Wednesday, January 16, 2019
Category: News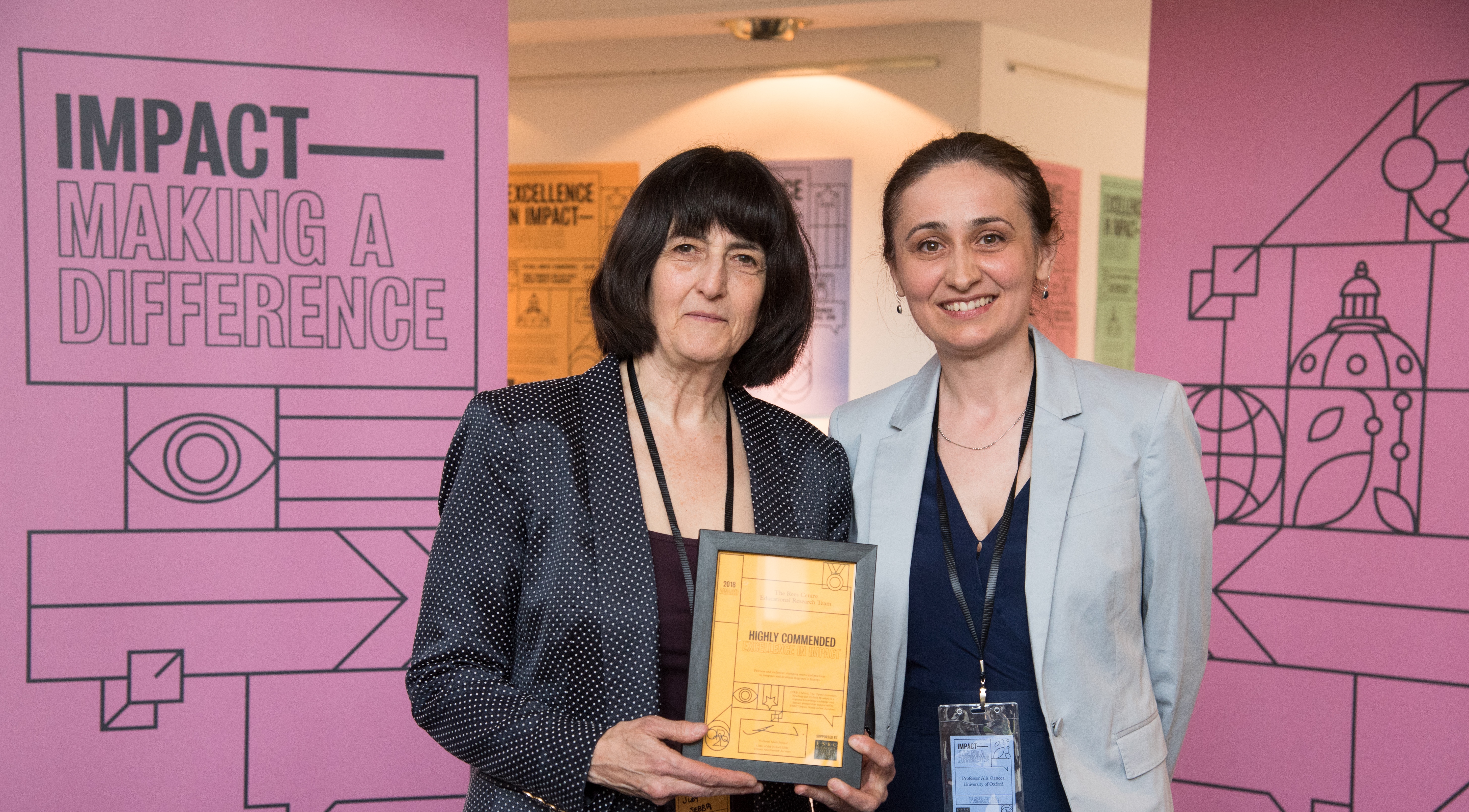 Academics at the Department of Education delved into many issues in education last year, from research on student fees and funding to the emerging 'word gap' in UK schools. Below are the most viewed news stories about research from the department in 2018, based on Google Analytics. The list, arranged chronologically, includes topics in social policy, linguistics, assessment, child development, politics, pedagogy and more. If you missed them the first time around, here's another look:
25th Anniversary Conference Celebrating Assessment in Education: Principles, Policy and Practice
The Centre for Educational Assessment hosts an anniversary conference to celebrate the 25th year of this influential journal that has witnessed the growth of interest in modes of assessment that promote, as well as measure, standards and quality.
New Project Funded to Enhance the Assessment of Practical Science Skills in Schools and Colleges
How are skills of doing practical science using such different aspects reflected in high stake examinations such as GSCEs in England? Department researchers explore.
Oral Language Intervention Programme Proven to Improve Vocabulary, Grammar and Listening Skills to Benefit Schools
The 20-week programme that improves children's wider educational outcomes by supporting those who show weakness in their spoken language skills.
Putting the Department's Higher Education Policy Research at the Heart of the National Tuition Fee
Department academic outlines the key issues facing the student loans review panel as part of the post-18 education review.
House of Commons Symposium on Teacher Education Policy
Department research on poverty in teacher education and educational achievement becomes a focus for House of Commons symposium.
Unsure Starts – Study Finds Extent of Children's Centre Closures is Double Official Government Figures
A survey of local authorities in England finds a vast reduction in the number of registered children's centres, as well as in the services that go on inside them.
Department Academics Appointed to PISA 2021 Expert Groups
Department academics contribute to the triennial international survey that evaluates education systems worldwide.
Why Closing the Word Gap Matters – New Research Finds Evidence of a Significant Word Gap in UK Schools 
New research finds almost half of UK pupils are at risk of underperforming academically as a result of a lack of vocabulary.
Highly Commended at the O2RB Excellence in Impact Awards 2018
The Centre for Research in Fostering and Education are recognised for work on educational progress of looked after children in England.
Oxford's Second Symposium for Comparative and International Education Explores Education, Uncertainty and the Changing Nature of Society
Academics, donors, policy makers and practitioners attend the 2nd annual CIE symposium to hear and consider the 'big' questions facing education and its future development.