Dr Lisa Holmes becomes the New Director of The Rees Centre for Research in Fostering and Education
Wednesday, January 10, 2018
Category: News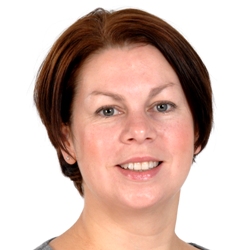 We welcome Lisa Holmes as the new Director of the Rees Centre from January 2018. Lisa has an international reputation for her research on fostering and child welfare and was previously the Director of the Centre for Child and Family Research at the University of Loughborough.
Lisa Holmes said: "I am delighted to take up the Directorship of the Rees Centre. It has been a pleasure and privilege to work alongside Professor Judy Sebba over the past few months and I look forward to the opportunity to continue the work of the Centre, to maintain the rigorous research, to inform policy and practice, to make a difference to the life chances of children and young people in foster care and those that have experienced care".
Former Director Professor Judy Sebba will continue to work alongside Lisa until March to maintain a smooth transition as Centre moves into its next phase and will then continue to work on a number of externally funded projects. Judy was the first Director of the Rees Centre when it was set up in 2012. The Centre has since established itself nationally and internationally, renowned for the quality of its research, and for the impact that its findings are having on helping vulnerable children and young people in care.