Examination Standards: How measures and meanings differ around the world
Tuesday, September 18, 2018
Category: News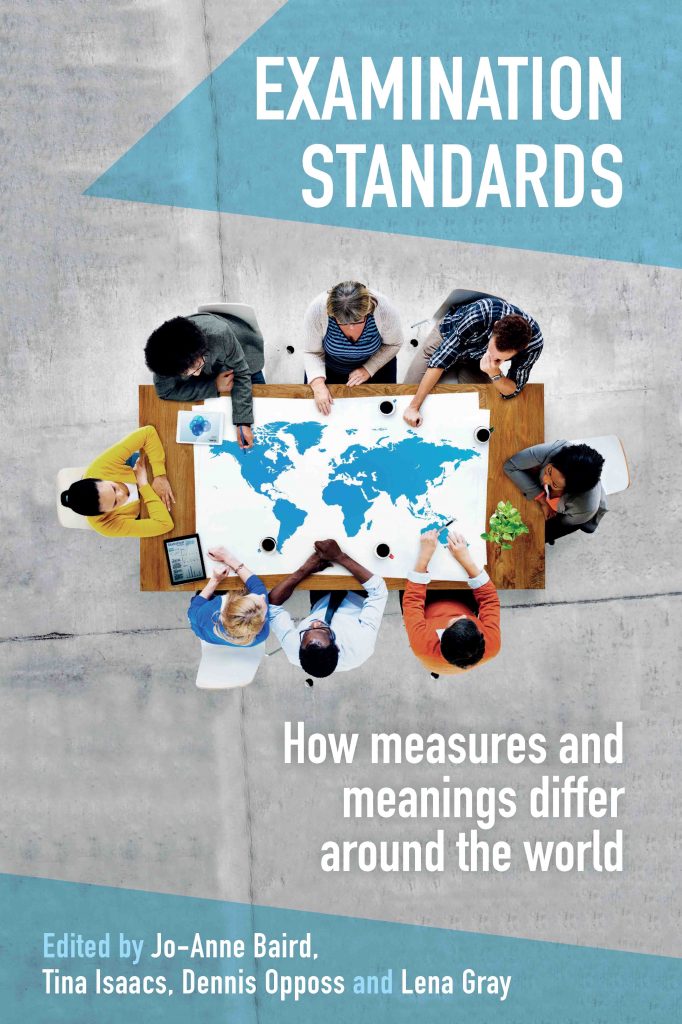 Published on 10 September Examination Standards is a new book produced by an international team involving the department's Director, Professor Jo-Anne Baird, which sets out the key findings from recently completed research on the diversity of approaches used in worldwide curriculum-related exam systems.
The team's accounts are representative of a selection of jurisdictions (Chile, England, France, Georgia, Ireland, Queensland, South Africa, Sweden, and the United States) and are accompanied by lively critical commentaries.
The book demonstrates how the UK's school exam system compares to that of these other countries and challenges the notion that there is a single superior way of thinking about national examinations.
The project contributors include Jo-Anne Baird (Department of Education), Lena Gray (AQA), Tina Isaacs (UCL) and Dennis Opposs (Ofqual).
To find out more and to purchase visit: www.ucl-ioe-press.com/books/assessment/examination-standards/