Nancy Perry to join as Visiting Professor of Education
Thursday, March 26, 2020
Category: News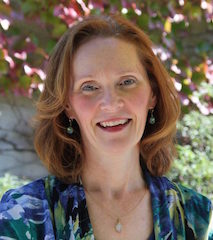 Welcome to Professor Nancy Perry who will join the department as Visiting Professor of Education for three years from 1 May 2020.
Professor Perry is the Dorothy Lam Chair in Special Education and Professor of Educational and Counselling Psychology and Special Education at the University of British Columbia, Canada. Her research is focused on understanding how classroom processes are implicated in children's development of self-regulated learning (SRL) and working with teachers to design activities and structure interactions with students that support SRL.
During her appointment period, Professor Perry will primarily work to support the ongoing research and students within the department's Centre for Educational Assessment. Particular areas of focus will include supporting the Centre's ESRC-DfID-funded research on assessment for learning in Africa and a new research programme aiming to support knowledge mobilization activities in social sciences and humanities scholarship. The Centre in collaboration with Professor Nancy Perry will lead an international research-to-practice initiative to bring self-regulation to schools. This initiative is funded by the Social Sciences and Humanities Research Council of Canada.