Study suggests IB students 'hold an advantage' in critical thinking
Thursday, October 29, 2020
Category: News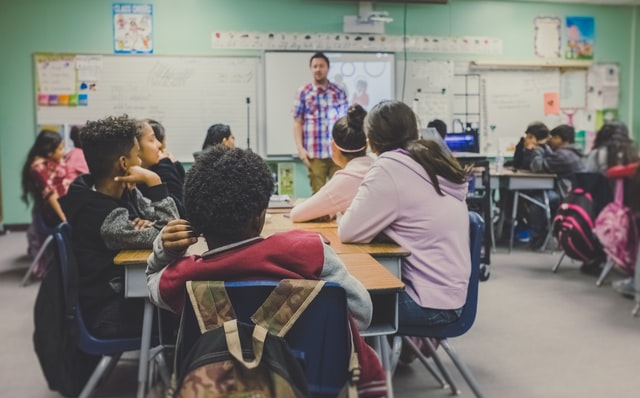 Researchers from Oxford's Department of Education have found that students who take the International Baccalaureate (IB) exhibit stronger critical thinking skills than their non-IB peers.
The year-long study, commissioned by the International Baccalaureate Organization, looked at 560 students from eight schools in Australia, England and Norway to examine the impact of the IB's Diploma Programme (DP) on students' critical thinking abilities. In broad terms, critical thinking refers to a person's ability to analyse, synthesise and evaluate information. The DP is aimed at students aged 16-19.
The research was split into three phases. The first phase involved a literature review and analysis of IB materials to understand how the IB integrates critical thinking across DP subjects and components. Next, the researchers conducted quantitative data collection in schools to assess differences between DP and non-DP students, using the pre-validated Cornell Critical Thinking Test. The final phase involved interviews with DP students and teachers about their experiences learning or teaching critical thinking in the DP.
In phase two, researchers used statistical techniques known as regression analysis and propensity score matching to explore differences between DP and non-DP students. After controlling for covariates, DP students were found to have significantly higher critical thinking than their non-DP peers.
Professor Therese Hopfenbeck of the Oxford University Centre for Educational Assessment, who led the research, said: 'While we can't know for certain whether IB participation improves critical thinking, it is noteworthy that, even after controlling for many pre-existing differences, IB students appear to hold an advantage when it comes to critical thinking. The findings suggest that instructional approaches that focus on teaching critical thinking skills explicitly, as well as embedding opportunities for students to think critically within each subject, may facilitate the development of critical thinking skills.
'IB students and teachers have identified many potential avenues by which the IB encourages the development of critical thinking, and hopefully in the future we can build an even clearer picture of how to improve students' critical thinking skills.'
The IB was founded in 1968 and now engages with more than 1.4 million students in over 5,300 schools across 158 countries.